No Comments
Event Preview | 2020 Brewbies Festival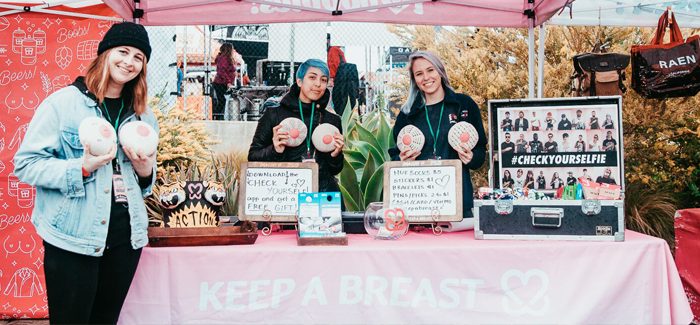 Of all of the beer events that are out there today, only a handful are as important and meaningful and well as educational as Brewbies. Started just about 11 years ago by Melanie (Mel) Pierce, it was the idea to help the community become more educated about breast cancer and checking for early signs while you get to support research foundations fight against the big C. (while of course drinking some rad brews!)
This festival has grown an immense amount over the years and has Mel and her staff shocked and overjoyed of the outpouring of love and support. After talking with brewers, even getting a spot in this festival is up to a six month process because of the overflowing enthusiasm to be a part of it! In a previous interview I was able to do with Mel, she told me some of the aspects about this beer fest that make it unique.
"As a young woman, I wanted to be more involved in the Brewing Industry." says Mel, "I was working at Pizza Port Carlsbad at the time, and we held several events a year that I would help out on. One night while we were in Denver for the GABF the idea sort of came to me. So I approached Jeff Bagby, my boss at the time, and pitched the idea that I wanted to do a beer festival, but with a twist – I wanted to do it as a way to get the community more involved and to raise money for a local non-profit, Keep A Breast. I got the approval from the powers that be, and boom! Brewbies was born.

"We donate 100% of the net proceeds to Keep A Breast. They are a breast cancer non profit that educates people about breast health and cancer prevention methods. As do-gooders, we love community and wanted to create an even larger impact, and we believe that people learn when they're having fun. We've recently started incorporating other non-profits into the fest, by partnering with additional, local organizations, and creating incentive programs."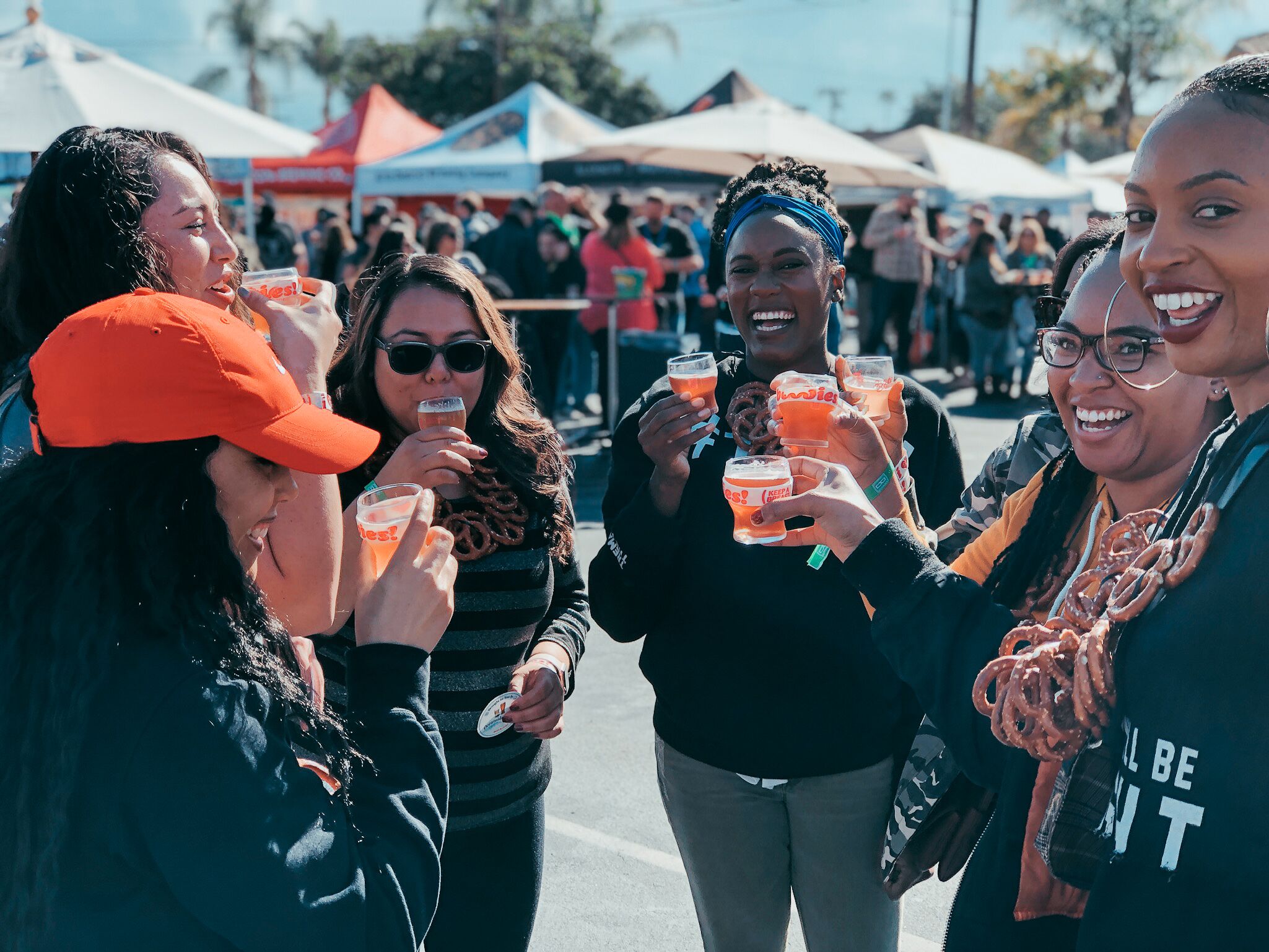 Overall, the festivals are huge hits and like Mel said, has even been sold out before due to the support of the community! They are constantly planning the events and have been able to raise over $540,000 to the Keep a Breast Foundation since 2010. The main goal is to continue raising awareness for breast cancer and to inform the community on ways to ensure they check themselves regularly.
"I always tell people about the 'Check Yourself' App. It seems like everyone these days has a smartphone, and the app is free, it's in 7 languages and it shows you how to do a self-check, as well as, sends you a monthly reminder to do so! Prevention in the palm of your hand!"
Brews this year to be poured will feature all the breweries below!
6th & La Brea
AleSmith Brewing Company
Alpine Beer Company
Angel City Brewery
Artifex Brewing Company
Arts District Brewing Co.
Automatic Beer Co
Bagby Beer
Beachwood Brewing & Blending
Boneyard Beer
Boochcraft
Booze Brothers Brewing Co.
Breakwater Brewing Company
Brouwerij West
Burgeon Beer Company
Burnin Daylight Brewing Co
Champion Brewing Company
Chapman Crafted
Culture Brewing Co
Eagle Rock Brewery
El Segundo Brewing Co.
Faction Brewing
Fall Brewing Company
Firestone Walker Brewing Co.
Flying Embers
GameCraft Brewing
Green Flash Brewing Co.
Harland Brewing
Hollister Brewing Company
Ketch Brewing
Latchkey Brewing
Mammoth Brewing Company
Mother Earth Brewery
North Park Beer Co.
Northern Pine Brewing
Oakland United Beerworks
Owl Farm Unique Fermentations
Pizza Port Brewing Co.
Russian River Brewing Company
Second Chance Beer Company
Setting Sun Sake Brewing Co.
Sierra Nevada
Smog City Brewing
Societe Brewing Company
Stone Brewing
Thorn Brewing
Three Weavers Brewing Company
Topa Topa Brewing Company
Whitcraft Winery
Wild Barrel Brewing
And don't forget to get your glitter beard and pink hair from this event either!
https://www.instagram.com/p/B8IFlN3JnkB/?utm_source=ig_web_copy_link
We hope to see as many of you as possible out there for this event!
To buy tickets for THIS SATURDAY, February 8th at Bagby Beer Company in Oceanside, click here! Information on sponsoring them in upcoming events is available here.
Don't want to wait in line? Brewbies is partnering with the local heroes at Punk Rock Food Drive! Bring three canned/shelf-stable items, or a $10 donation, and get early access to the fest! Not registered to vote yet? Not to worry – Headcount will be onsite to take care of you. Want to do more? There will also be arguably the world's greatest raffle on site – so bring your cash and get ready to win incredible prizes from our amazing partners, like Electra Bicycle Company, El Gato Charters, Ernie Ball, Obey and Schecter Guitars!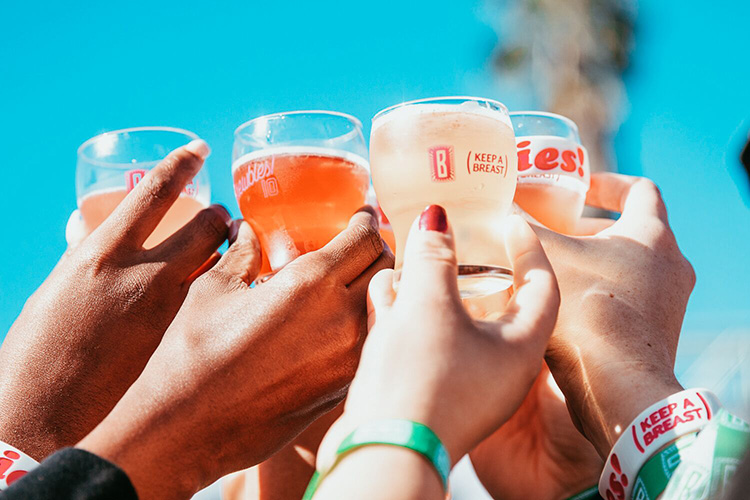 Feature Image Photo Credit: Brewbies. 
---