No Comments
Event Preview | 2020 Uppers & Downers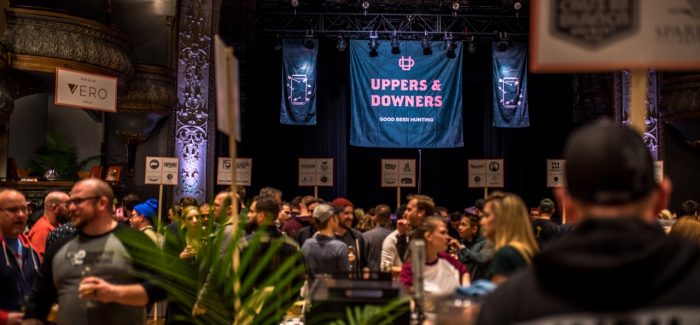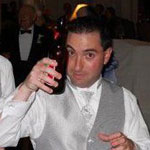 What started out as a beer festival for coffee beers has evolved into a full-blown celebration of coffee and all the unique ways it can be used in a wide variety of liquids.
After yet another successful event last year, Good Beer Hunting's Uppers and Downers returns to Thalia Hall on February 23 with two sessions bringing together some of the most iconic coffee roasters, breweries, and distilleries under one roof.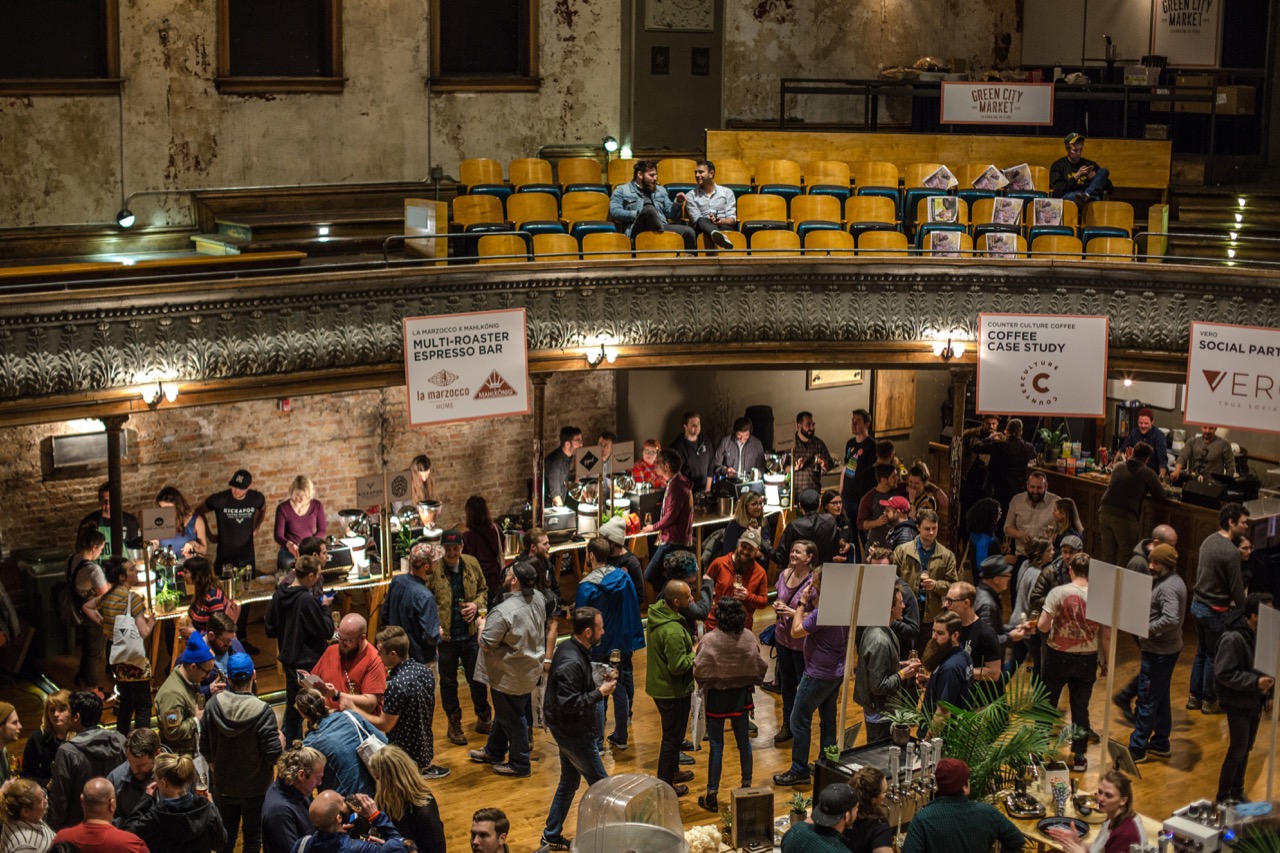 As the years have gone by, Uppers and Downers has continued to push the envelope on what's possible for coffee beverages.
"We've been experimenting with our smaller satellite events like London and Berlin to see how much we can stretch the idea, which was born out of our interest of coffee beers," Good Beer Hunting's Creative Director Michael Kiser said. "In Berlin, we had our first coffee Kombucha which was pretty wild and had a bunch of people doing specialty cocktails."
GBH wanted to give those participating the freedom to do whatever they wanted with coffee. Previous years there had been guidelines to what you could pour, but this year Kiser wanted everyone to do whatever they wanted using coffee.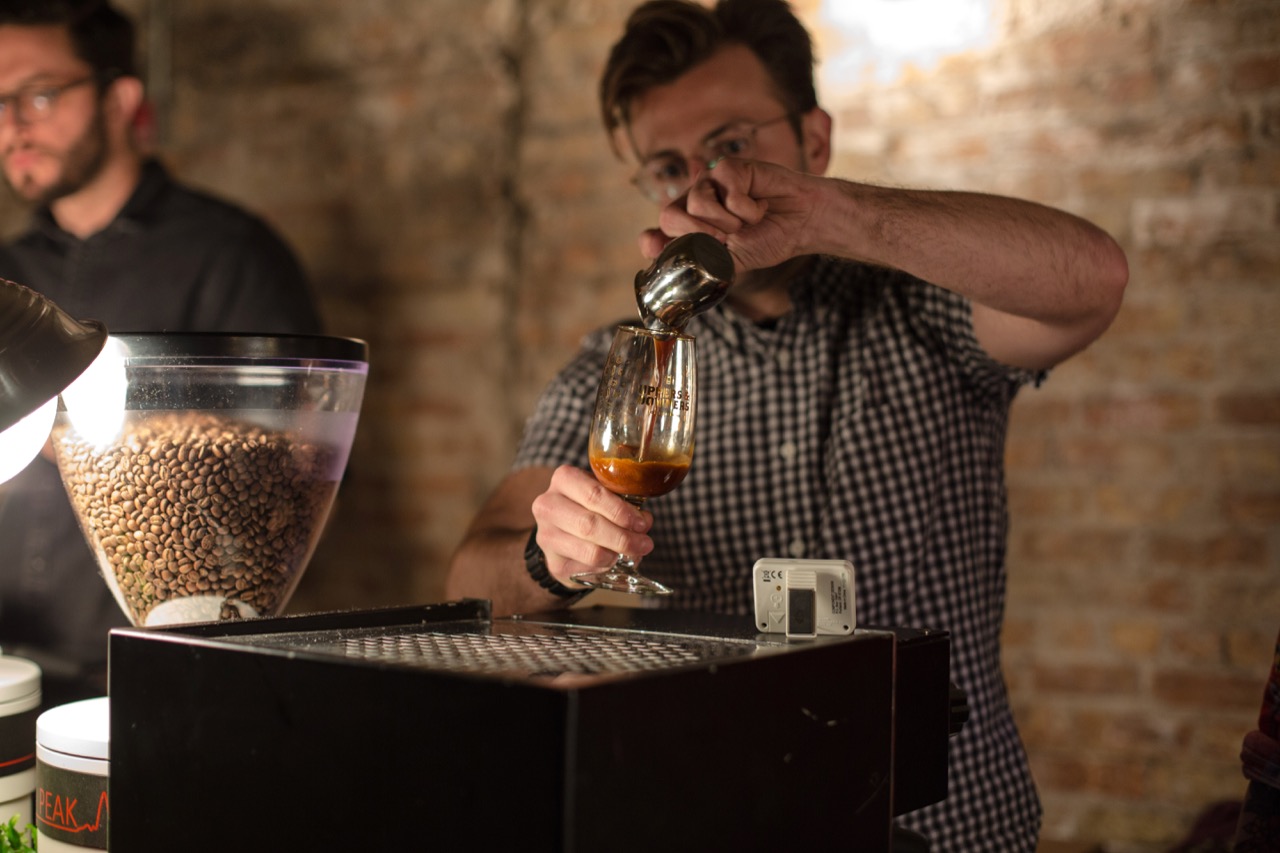 Last year the Roaster Bar which featured a variety of roasters with espresso machines pouring single-origin espresso was a big hit. This year, instead of just being able to pour espresso, those roasters can do anything they want in their booth – as long as coffee is involved.
"We want people to think about coffee as an ingredient with a story and a life of its own," Kiser said. "This year we took all of the constraints off. If they can do it within their space, have at it. We'll support them however we can."
Cruz Blanca will return to the middle of the festival, for a multi-sided booth with a variety of experimental coffee drinks. Last year they featured coffee cotton candy, shaved ice coffee drinks and more.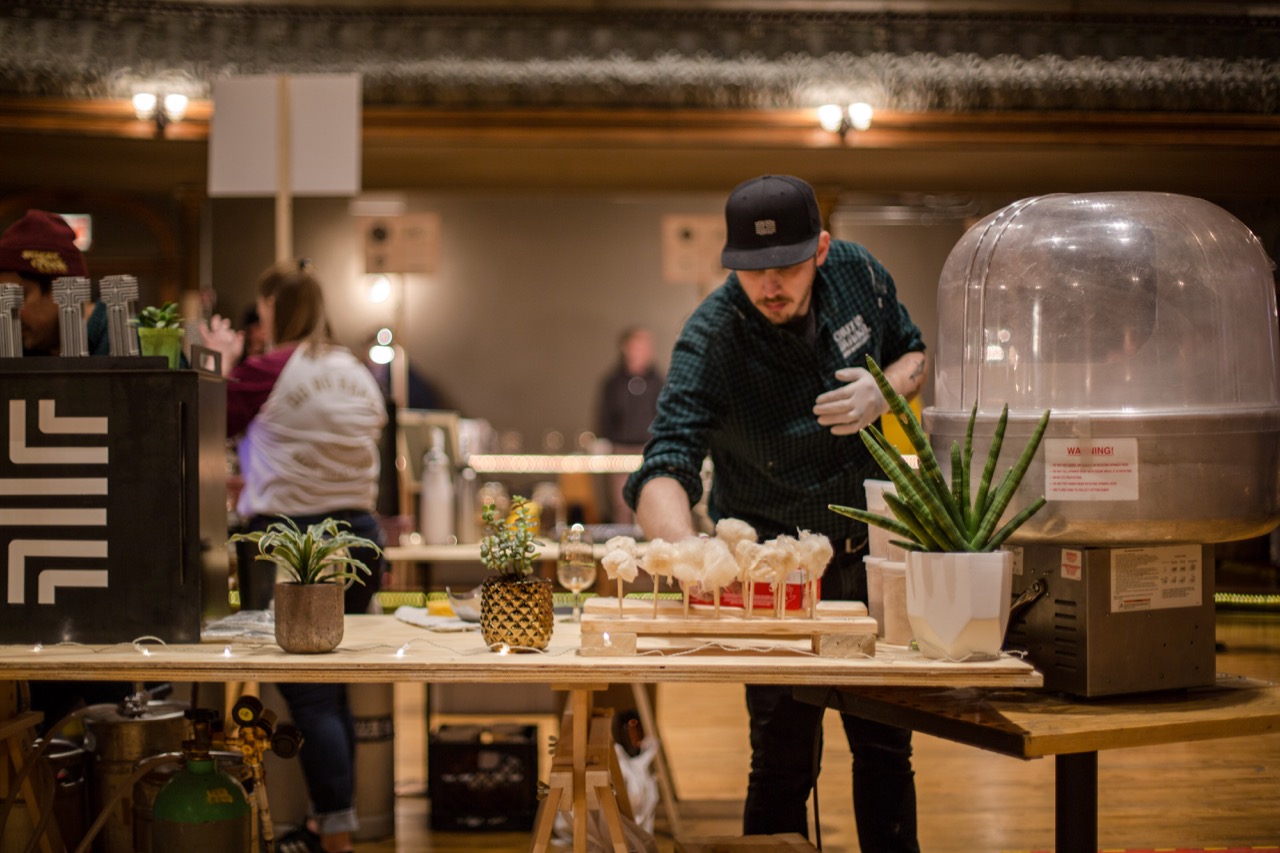 Many of the breweries that have poured in the past like Off Color, Hop Butcher, and Goose Island will return to pour again this year. Guinness occupied most of the upstairs of Thalia Hall last year with food and beer pairings will be returning as well.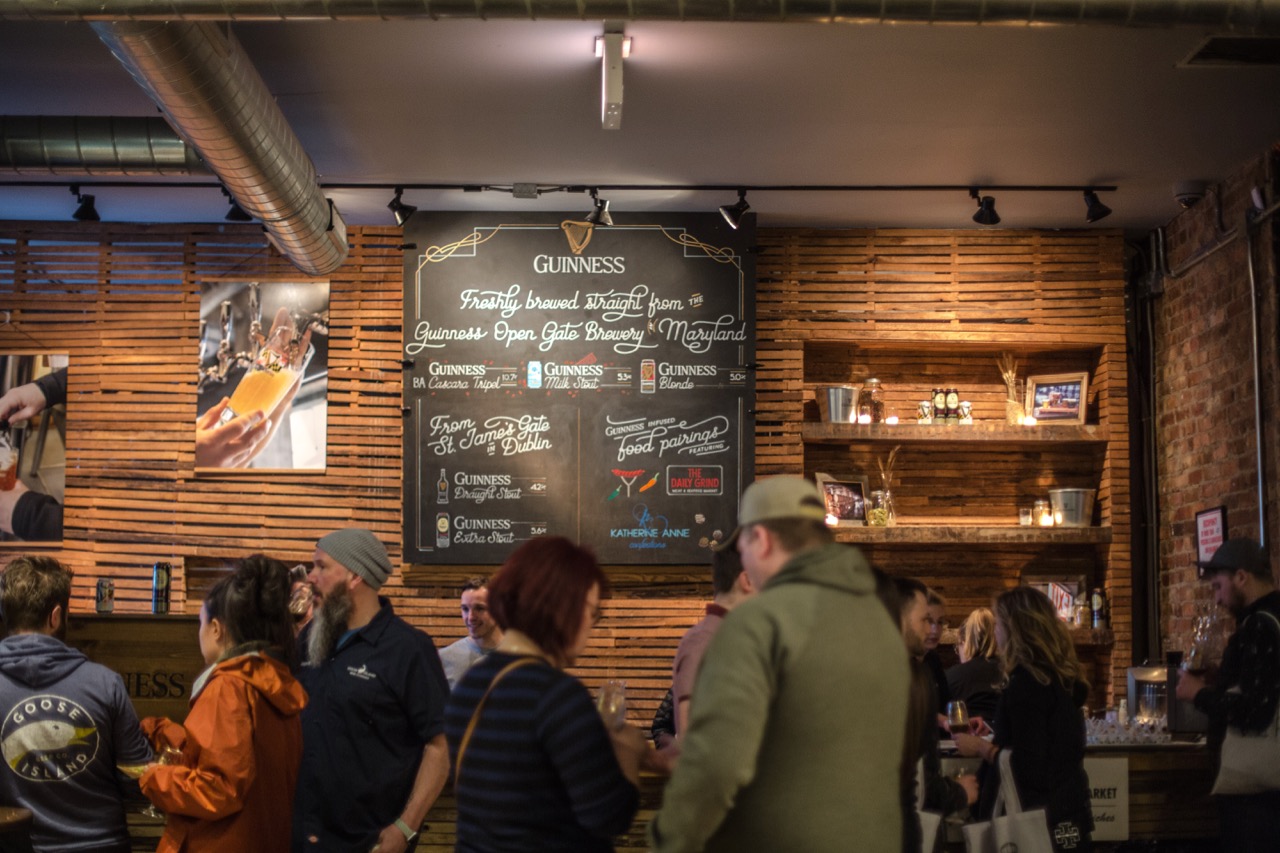 One new brewery to enter the scene will be Casa Humilde which launched late in 2019 at District Brew Yards. Kiser remembers when they were at the early Uppers and Downers as home brewers and is excited they are able to participate, pouring their own beer this year.
While the breweries will be bringing coffee beers, they'll also be bringing non-coffee beers as the event has been an opportunity to introduce coffee drinkers to the world of beer in general.
"We had a lot of coffee people tasting mixed-fermented sours for the first time but as a coffee beer," Kiser said. "They wanted to know what the beer tasted like without coffee. We want people to experience the full spectrum."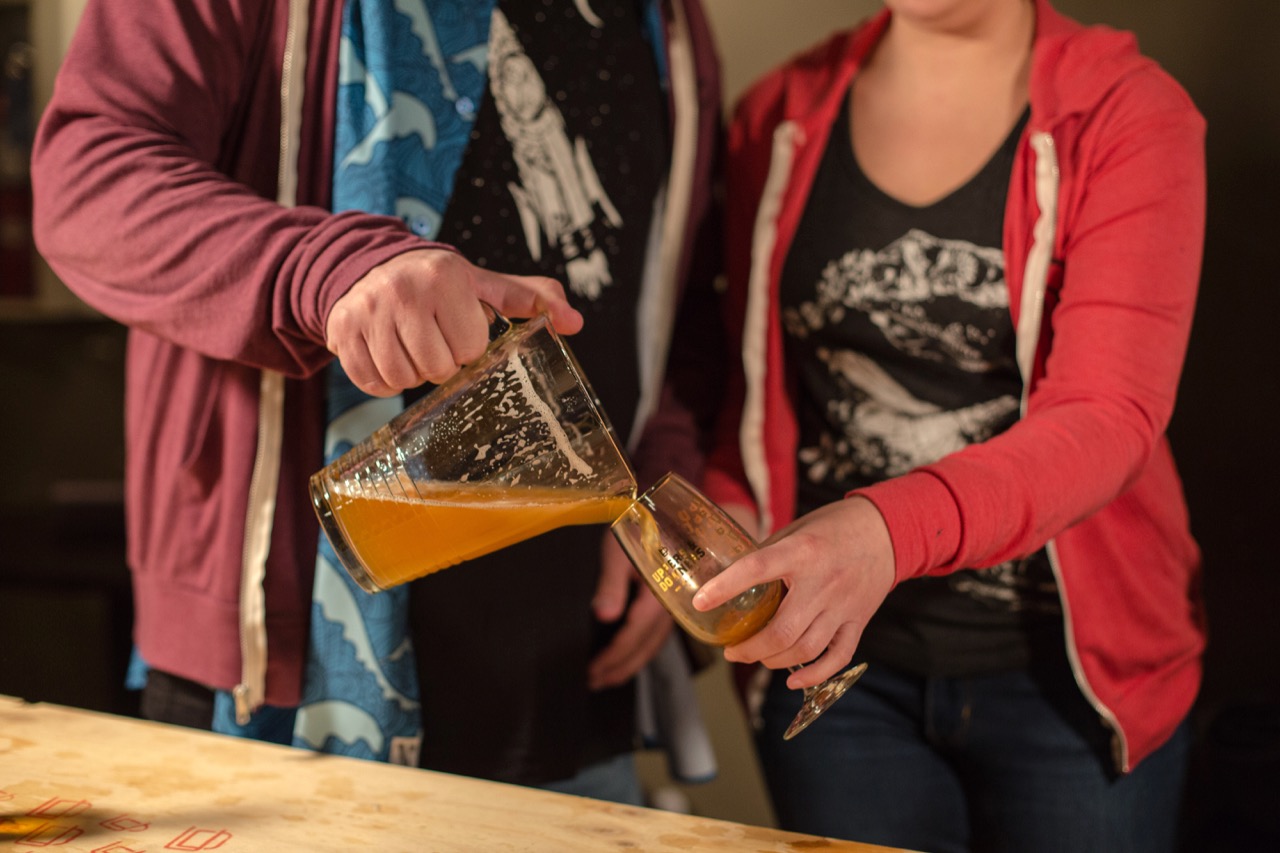 The week leading up to Uppers and Downers will feature a familiar lineup of events like the Roaster Tour, Cocktail Competition, Charity Chef's Dinner, and more.
One change those who've gone in the past will notice is that the festival is on a Sunday this year. Typically on a Saturday, Thalia Hall wasn't available that Saturday so GBH had to decide if they wanted to move it to a Sunday or wait until April when the venue would be available.
"We've always envisioned this as a winter event," Kiser said. "It feels real cozy and beautiful in the middle of winter with all that ugly snow and slush outside, I kind of love being in that space."
Tickets are available for both sessions and are $65+fees/ticket. For more information and to purchase tickets, click here.
Feature image courtesy of Good Beer Hunting.
---