No Comments
Ultimate 6er | Dreams of Ontario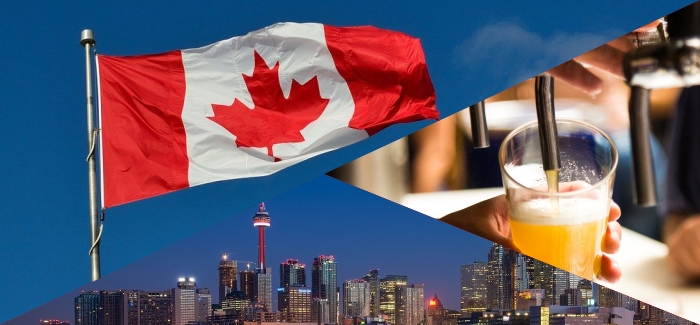 I know that we're all trapped inside with a wicked case of cabin fever, but there's no reason that we can't start daydreaming about our next beer-cation. I highly suggest heading north of the border and exploring the Canadian province of Ontario. It's more than just Toronto, and you'd better let that fact marinate! That's why I've compiled this 6er of Ontarian brews to get the planning started. Whether the economy opens up on Easter or long after, you'll be ready to hit the road.
Pitter patter! Let's get at 'er!
Mountain Mittens Alpine Ale | Toque Lake Brew Co.
Besides the fact that I don't understand what's so "alpine" about it, this English-style Dark Mild Ale is a lovely, light bodied ale with notes of hearty toast, sunflower seeds, mellow cold brew coffee and a hint of toffee. Clocking in at 4.8%, this is brown beauty is perfect for a cool spring evening session.
Toque Lake's taproom, which is literally perched on the shores of a small lake in southern Ontario, is currently closed due to COVID-19 concerns, but you should make sure you visit them when this whole thing blows over.
Barley Breathing | MOD3AN's Brewing
OK… Let's talk about the elephant in the room. With the COVID-19 crisis worsening by the day, Barley Breathing is unfortunately named. No list of beers would be complete without a hazy NEIPA, and this one is no exception. This juicy beverage is almost as opaque and orange as a jug of grocery store OJ and is twice as citrusy.
At the time of writing, MOD3AN's Brewing is still offering take-out beers, so head to Shakespeare, Ontario and grab a few crowlers while you still can.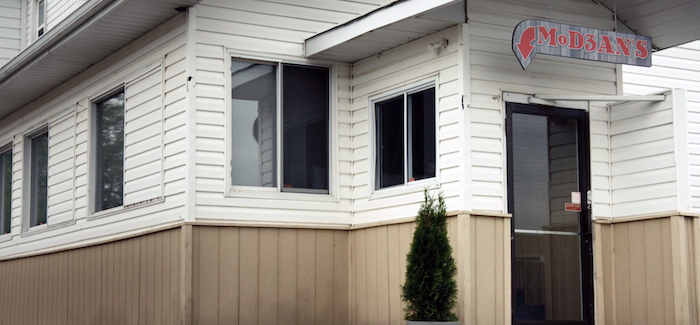 Stout and About | McMurray Barrel Works
Staring into the abyss of this Barrel-Aged Imperial Stout may not help with the depression and loneliness of your COVID-19 quarantine, but at a hefty 10.1% ABV, it might just help you forget about it. Stout and about pours as dark as the motor oil from your broken-down tractor, imparting a dark tan  color to the relatively thin foam that forms on top. Brewed with Chocolate, Crystal and Roasted Barley malts, dark chocolate and roasty flavors dominate this beer. Aging for 18 months in Gus N' Bru Canadian Whiskey Barrels smooths this beer out greatly and imparts lovely notes of vanilla and the woodiness of oak.
Bonnie – the sister of the McMurray Barrel Works' brewmaster –  is still filling crowlers and growlers of Stout and About in their Bobcaygeon, Ontario taproom, but that may change as the state of the COVID-19 pandemic continues to evolve.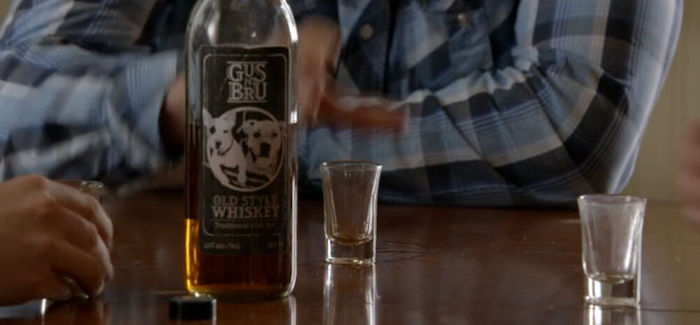 So Hoppy Together | Ferda Beer Co.
The co-founders of Listowel, Ontario's Ferda Beer Company, Tom Reilly and Mark Jones, have been close friends their entire lives, still playing together on a local hockey team to this day. When they developed a love of craft beer and homebrewing, it was only logical that they took the next step together. So Hoppy Together is their flagiship beer that combines Reilly's love of ales with Jones's love of lagers.
This German-style Kolsch is brewed with Hallertau hops, fermented with Ferda's house ale yeast and then lagered at cold temperatures. To add some local flair, So Hoppy together is dryhopped on Ontario-grown Cascade and Centennial hops, which add lovely citrusy floral aromas. This straw-colored beer is crisp and refreshing, and, at 4.6% ABV, it's perfect for a long day of hate-watching cable news.
Slip It In Cider | The Produce Stand Cidery
Nestled at the edge of its own orchard outside of London, Ontario, The Produce Stand Cidery produces ciders from their own carefully cultivated cider apples. These aren't the Granny Smiths or Galas you see in the store, and to the modern eye would seem practically inedible. Despite its raunchy name, Slip It In Cider is a labor of love, not lust.
When you stick your nose in the glass, you'll find apple aromas with tropical fruit and lemon curd notes. Made with a blend of early-season apples, this fruit forward cider dominates the palate with crisp apple and pear flavors, lingering strawberry notes and a clean apple finish.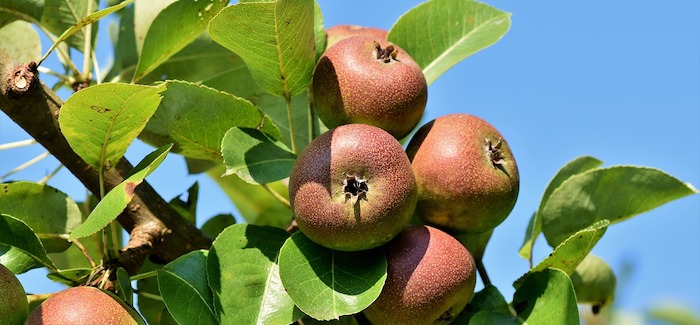 If it's a crisp, refreshing lager you're looking for, then look no further. Sudbury, Ontario's Stack Brewing has created an American Pale Lager that will definitely hit the spot. With a light body and a measely 4.0% ABV, you can drink these cold cans until the cows come home.
All I can really say is, "Get this guy a Puppers!"
https://www.instagram.com/p/BVJ8h7vF90F/?utm_source=ig_web_copy_link
April Fools!!
As you may have deduced, most of these brews are ripped directly from the Canadian cult comedy Letterkenny! More specifically, they're found in the cold open of season 5, episode 6 "Bock et Biche." The program's signature brew Puppers, did inspire a limited run by Stack Brewing in Sudbury, Ontario, but, as far as I can tell, it is currently unavailable.
If you—like most of us—are still navigating the new world of COVID-19, social distancing and self-quarantine, you're probably starved for entertainment. Luckily, there are eight seasons of Letterkenny just waiting for you!
Because the show is written with a TON of Ontario regionalisms and Canadian hockey slang, you'll have to learn a whole new language, but, unfortunately, we all have the time right now.
Letterkenny is available to stream on Hulu in the U.S. and Crave in Canada.
---