No Comments
Edge City Brewery | #squadgoals Berliner Weisse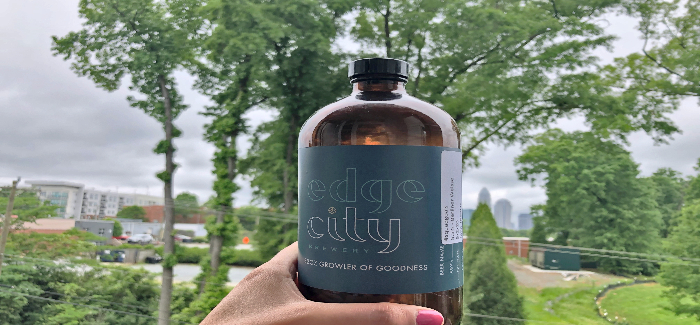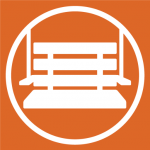 Opening a new brewery in Charlotte, North Carolina, is already a risky business move. In a city with more than 30 breweries, it's hard to stand out and generate the revenue and clientele necessary to survive. But opening a new brewery during a global pandemic in any city is an even riskier business move. Edge City Brewery tossed both of those fears to the wind and opened in Charlotte on April 16, 2020.
The risks have turned out to be worth it so far. Edge City was so busy with to-go beer pickups during their first weekend open that they consistently had a line (practicing social distancing) wrapping around the building. The brewery sold so much beer in the Thursday through Saturday they were first open that they had to close Sunday to take a break and prepare for sales the following weekend.
Edge City Brewery is located in the 'MoRa' neighborhood of East Charlotte: the Monroe Road area between Charlotte's Oakhurst neighborhood and the city of Matthews. It is the first brewery in this part of town, which could be a big reason for their booming sales.
Another perk of Edge City is the variety of beers they have on tap. They brew on a three-barrel system so they have the ability to brew smaller batches of more beers. Edge City's taps have already included collaboration brews with One World Brewing out of Asheville, NC and Traust Brewing Company, which will be a new brewery in Charlotte. They have more collaborations planned and plan to release bottles to accompany their tap-filled growlers in the near future.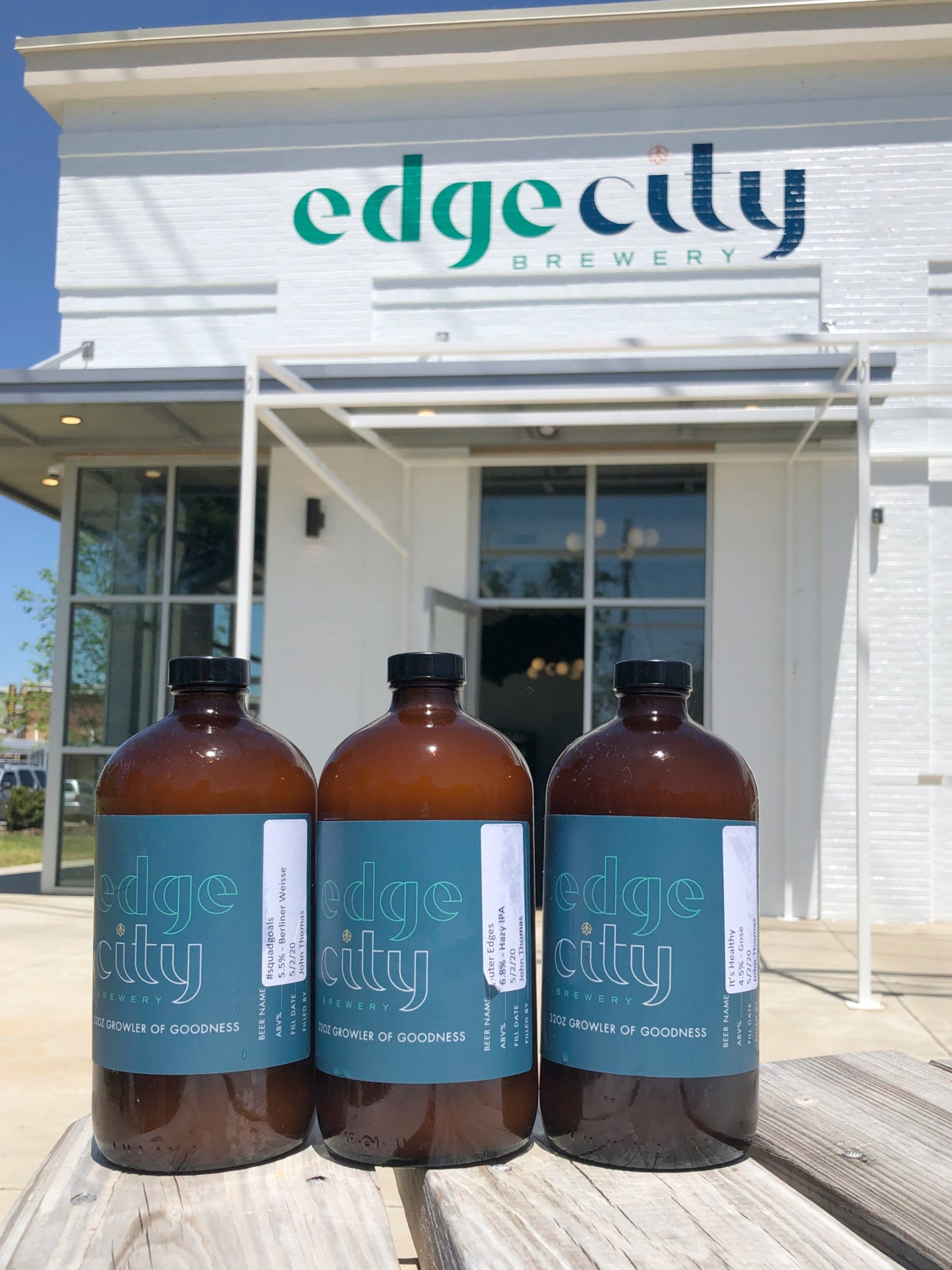 Edge City #squadgoals
One of Edge City's first beers released was #squadgoals Berliner Weisse. "#squadgoals come from the millennial lingo, as do a few of our other names on tap" said Head Brewer Jared Thomas. "We wanted to give customers something they can relate to and have fun with it."
Thomas said "#squadgoals will be a rotating Fruited Sour or Berliner Weisse always around 5.5% (ABV)." The first edition of #squadgoals was red raspberry and the second was Brazilian Guava. The newest version coming soon will be blackberry and lime. Thomas added, "It's also a perk if you come with your 'squad'; it's only right to order it."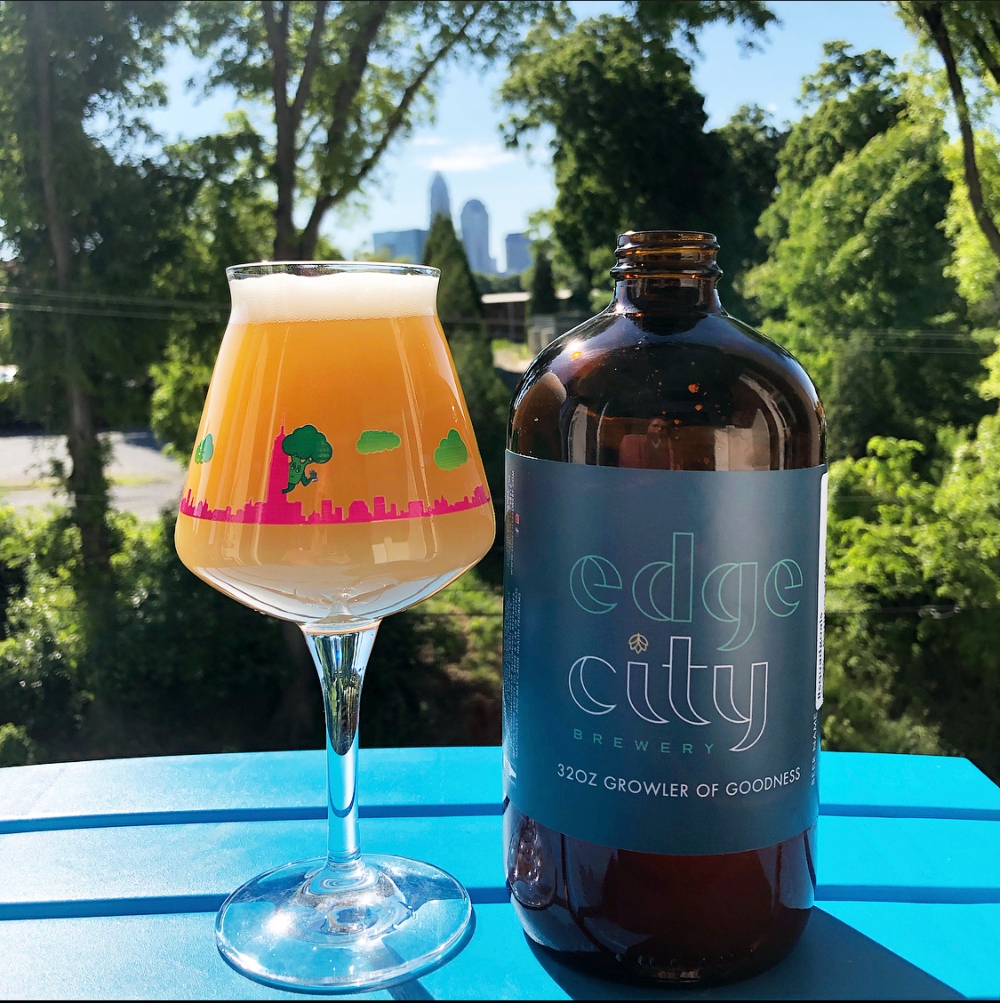 The Brazilian Guava version of #squadgoals Berliner Weisse is smooth and refreshing. This brew is an easy-drinking patio beer that is very different from most fruited Berliner Weisses. It poured a much lighter and browner color than I initially expected. It has a subtle tartness without too much kick; the guava really helps to smooth things out.
I'm very excited for the blackberry and lime version of #squadgoals Berliner Weisse; it sounds like a perfectly refreshing beer as we move into the summer. Be sure to bring your squad once the taproom is allowed to fully open. They have a welcoming environment with colorful tile, a plethora of plants and outdoor seating.
Edge City Brewery is located at 6209 Old Post Rd., Suite 109 in Charlotte, NC. They are open Thursday-Sunday from 1-6 p.m. for to-go beer and merchandise sales.
---