No Comments
Bay Cannon Beer Co. | Aleena Pineapple Hibiscus Sour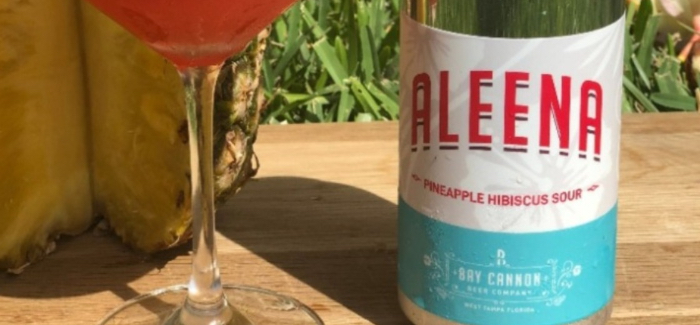 Not every beer from Bay Cannon Beer Company has a name. In fact, most brews available in the West Tampa, FL taproom are simply listed with their ingredients. "It's about the beer," said Matthew Juaire, co-founder and COO. He, along with fellow co-founder and head brewer Joe Simmons, believe that beer names are trivial and the focus should be what's in the beer and how the beer tastes.
Accordingly, rather than worry about naming issues, Bay Cannon randomly generated 100 traditional male and 100 traditional female baby names to use for its beers. Some beers are known by their style, like Blonde or Brown Ale. For other beers, names have to be earned; that's the case with Aleena Pineapple Hibiscus Sour. Aleena began as a nameless pineapple hibiscus sour for Bay Cannon's Sour Sunday. It was so well-received that they offered it at the Florida Brewers Guild Beer Festival during Tampa Bay Beer Week. Even then, the beer was so beloved at the festival that it earned a name. It's a unique and subtle flavor profile that makes it so enjoyable. As Juaire put it, "It's good for the season."
Subtlety is a priority for everything Simmons brews. Pineapple can be a difficult flavor to work with, but the focus on subtlety yields a sour with a light, refreshing tartness. The big flavor of pineapple works well with the kettle-sour base; the hibiscus offers a hint of floral taste and a beautiful ruby color.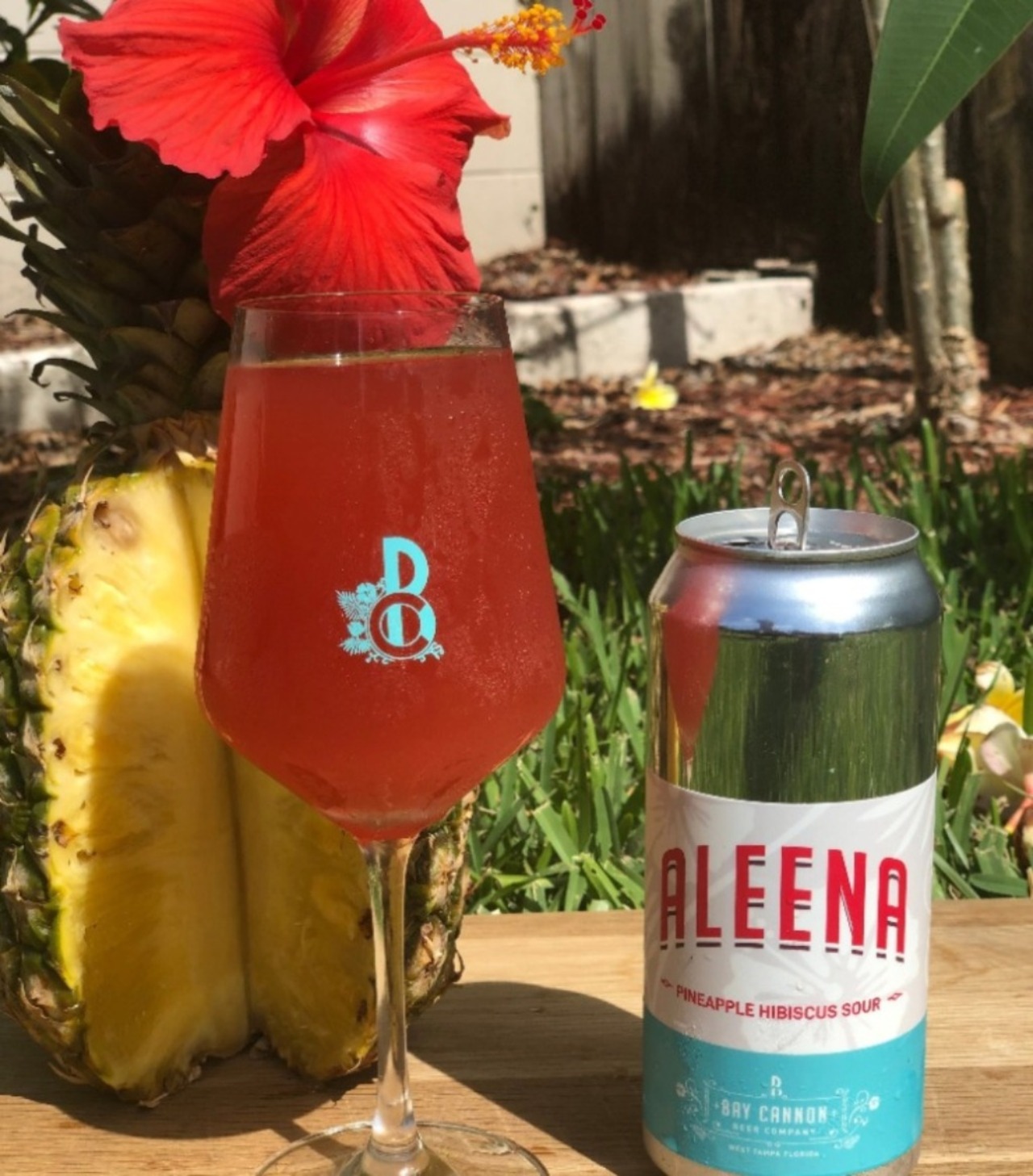 As Bay Cannon brewed the larger batch, the COVID-19 quarantine began. This forced a pivot for the young brewery, which opened in 2019: They decided to can most of the Aleena and sell it off-premise as a special release beer. Although the lockdown was unplanned, it has worked out pretty well for Bay Cannon. Fortunately, Aleena's subtle brilliance is a perfect complement for a day at the pool, a night on the grill or an afternoon in the reopened taproom.
Feature image contributed by Bay Cannon Brewing Co.
---