No Comments
Colorado Breweries Launch Campaigns to Promote Voter Turnout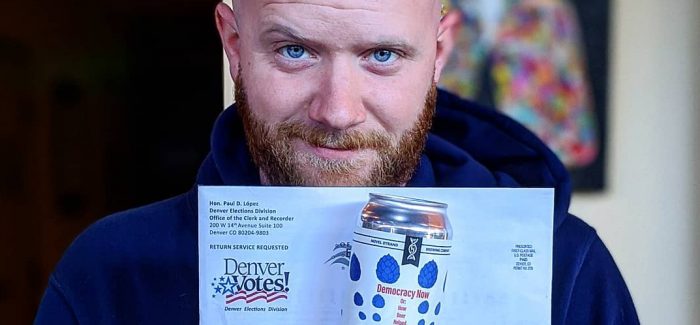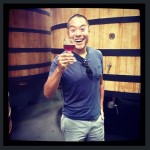 For years, PorchDrinking has documented the innumerable variety of ways that craft breweries have utilized their platform within local communities to support and promote noteworthy causes. Now during one of the most highly contentious election years in modern history, breweries across the country have begun joining in on the movement to encourage a non-partisan message of promoting voter turnout.
We've' already shared a few examples of breweries getting out the vote in Kentucky, Texas, and through Pennysylvania's Tire Hands Brewery's I Voted Today DDH American Pale Ale initiative. Here in Colorado where this election cycle has even greater stakes with a contested senate seat up for grabs, several breweries have launched their own initiative to make a statement on the current administration and to encourage voter turnout.
Novel Strand Brewing & Baere Brewing | DEMOCRACY NOW (or How Beer Helped Beat Back Fascism in 2020)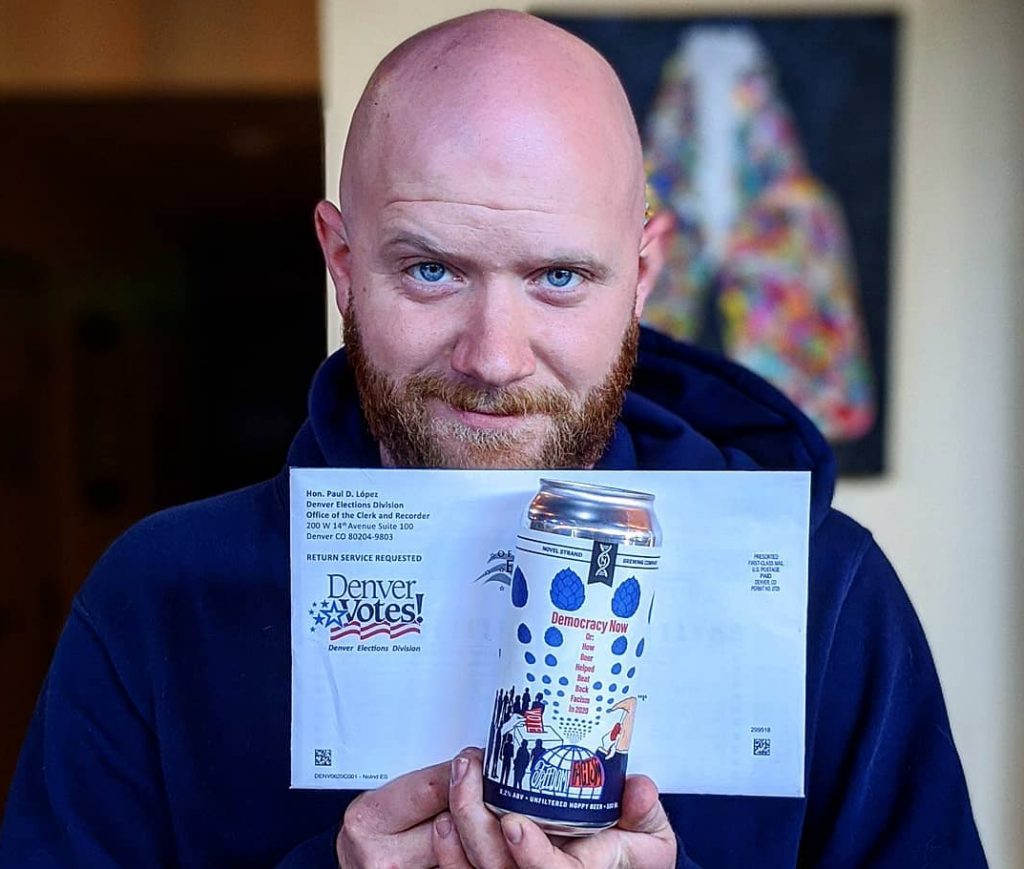 Two of South Broadway's standout breweries have teamed up on a beer that goes beyond just your typical hop explosion. As Novel Strand notes in the beer description, "As a country we are currently facing an existential crisis with an administration that allows a pandemic to roar through our cities, divides the nation and empowers violence, and suppresses our rights. Simply put, this isn't the path any of us should want to take, regardless of our feelings about 'traditional' political issues. Fascism is bad for all of us. But a beer loaded with Citra, Galaxy, Mosaic, and Nelson Sauvin is wonderful for all of us. So we made that."
Additionally DEMOCRACY NOW also aims to serve as a resource for voters. The can's label contains a QR code that redirects to Vote.org, allowing users to check their voter registration status, learn more about mail-in voting deadlines, polling locations, and how to volunteer. DEMOCRACY NOW is currently available at Novel Strand Brewing, with limited quantities also available at Baere Brewing.
---
LUKI Brewery | Democracy IPA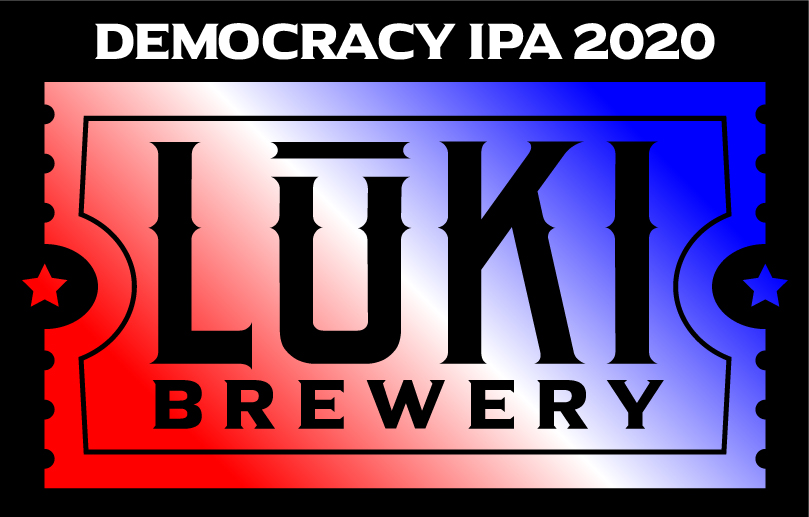 One of the greater Denver area's newest breweries is hoping to remind American citizens that and individual voice can still make a difference. "People need their voices heard," says LUKI Brewery Founder and Ringmaster Jeff Smith. "Too often it's a case of 'my opinion doesn't matter' because someone feels they are just a small voice in a sea of chatter—that's not the case.  We want to prove that in a smaller setting like a brewery, your voice matters."
To get the point across LUKI Brewery has invited beer fans to vote on a number of "ballot measures" to help shape the outcome of their upcoming Democracy IPA. Some of the initiatives up for grabs in the vote include decisions on the beer's color and flavor, bitterness, and the biggest debate of all, haze or no haze.
Voting is currently taking place until Wednesday, October 14. Once votes are tallied, LUKI Brewery will open up the Democracy IPA brew day to the public to a limited number of participants on October 16. This socially distanced event will allow voters to witness first-hand how the beer comes to life, then the beer will be released on November 3, Election Day.
---
Raíces Brewing | Vota American Cream Ale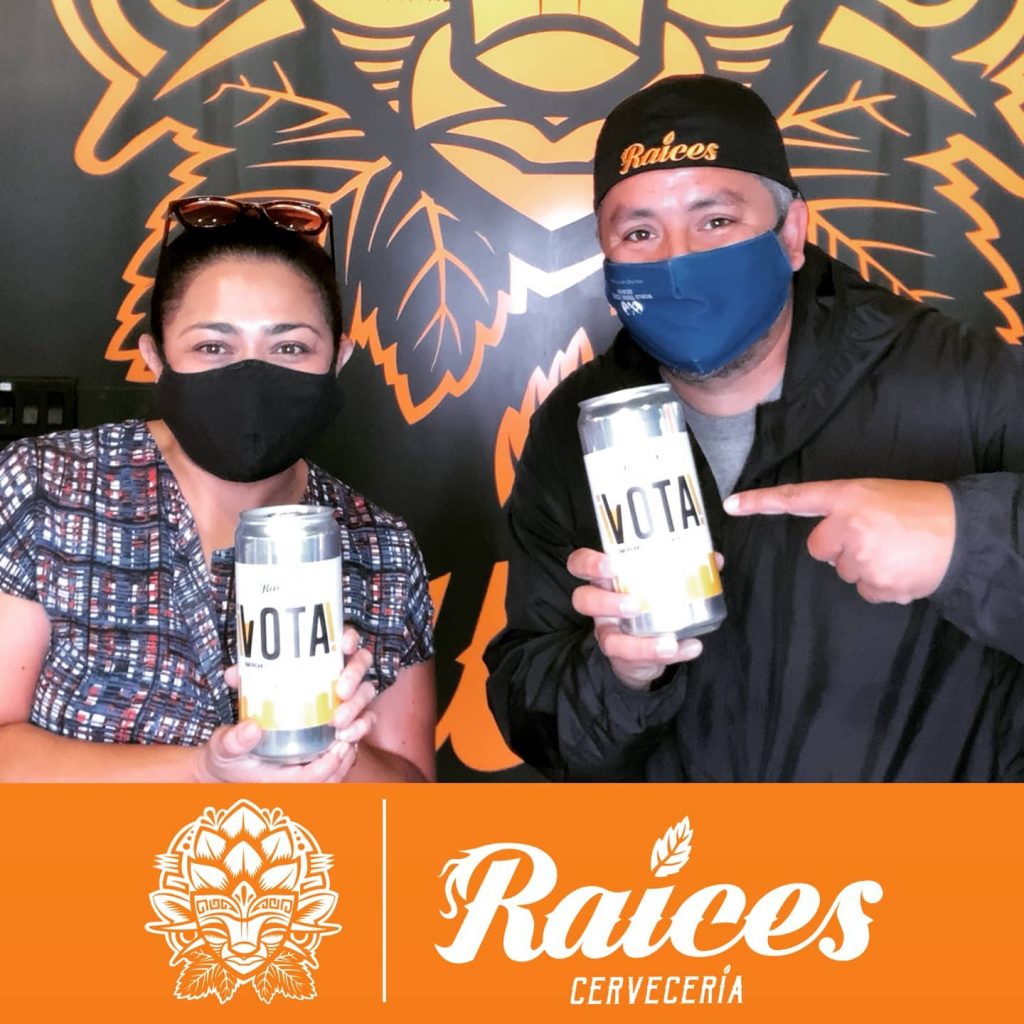 Since opening their doors last year, Denver's Raíces Brewing has focused on a community-first approach by embracing the Sun Valley neighborhood, as well as Denver's Latino drinkers. Now Raíces has teamed up with the Denver Office of the Clerk and Recorder to remind their community about the importance of voting by releasing ¡VOTA!, and American-style Cream Ale.
In addition to releasing the collaborative beer, Raíces has also hosted Denver City Clerk staff members on-site to help answer questions about the ballot, and will host another Ballots and Beers session this Thursday, October 15.
---
Tap the Vote Initiative
This one pertains to all breweries in Colorado! Two industry facing organizations have teamed up on a campaign to support all breweries who wish to help get out the vote. Brewery Finance and Craft Beer Professionals, a professional development group for the craft beer industry, have teamed up on the Tap the Vote initiative.
They've partnered with Sticker Giant to create "Tap the Vote" stickers that breweries can affix to all of their packaged to-go beers. They're also encouraging all participating breweries to help spread the word by passing along information about voting in Colorado by promoting GoVoteColorado.gov.
---
Burns Family Artisan Ales | Commonalities American Common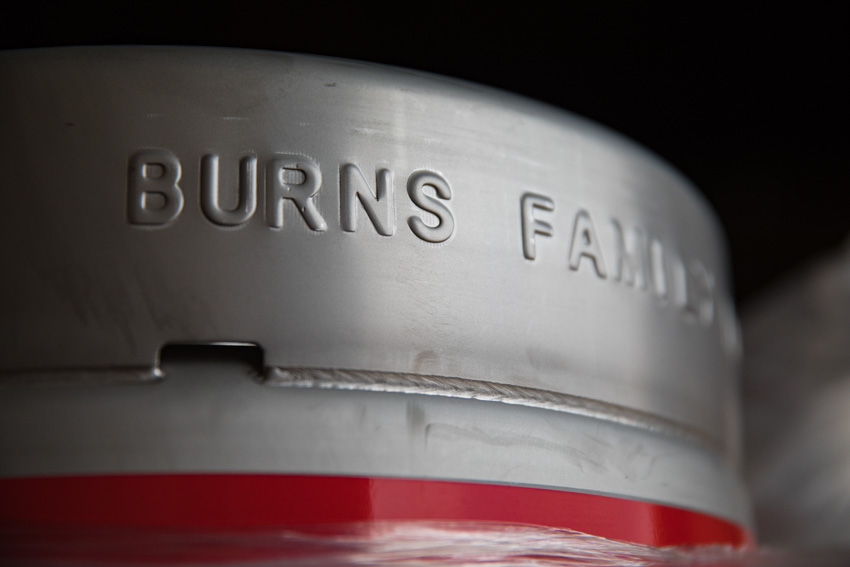 The co-founders of Burns Family Artisan Ales aim to celebrate democracy at work by releasing an American Common to honor the commonalities among common people. A $10 ticket will give attendees two full pours of Commonalities a 4.5% common-style beer, which releases on Sunday, November 1. Additionally anyone who wears an I Voted Sticker will receive $2 off of their tab.
---
A Final Reminder on Voting in Colorado
Unregistered Colorado voters can register and vote in person through election day, Nov. 3.
Registered voters can request a mail-in ballot up to October 27, the  Colorado Secretary of State's recommended deadline for timely mail-in voting.

Voting in person? Plan for dealing with possible long lines and delays at your polling station.
---