No Comments
Allagash Brewing Company | North Sky Stout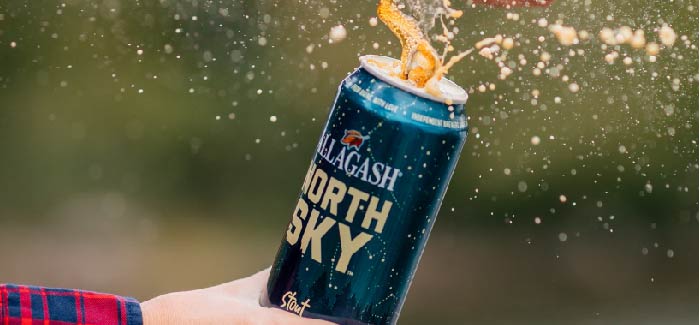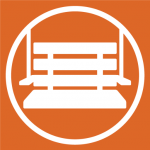 A chill flows through the air as crisp autumn season approaches. With that chill comes the desire for warm flannels, fire pits, and dark beers. Allagash Brewing Company's newest addition to their year-round lineup, North Sky stout, is precisely the beer for your stargazing, s' more making fall night.

When chatting about New England breweries, it is easy to get caught up in the fast-growing, hazy bomb brands, but it would be foolish to dismiss the Belgian-inspired brewery that is Allagash in Portland, Maine. In 1995, when Rob Todd made the earnest decision to start this brewery with a beer that was unlike any other, there was no way to know what the future held. For the first ten years of the company, sales were slow. Accounts did not know how to sell the hazy Belgian wheat beer: Allagash's flagship, White, and consumers weren't sure what to make of it. Eventually, as the American craft-beer industry boomed and the beer drinkers began seeking new and exciting beer experiences, it is no surprise that Allagash's brand took off.
Because of Allagash's incomparable hospitality and highest quality standards, other breweries look to them for inspiration. They set the gold standard. For those long-time fans, their year-round line up likely host residence in your fridge, and the excitement for their latest creative releases is palatable. And yet, with time comes change. It is through changes that companies and brands can grow and continue their journey.
In September, Allagash announced a significant shift in their year-round lineup, a new Belgian-inspired Stout called North Sky. Sadly, this beer will replace their original Allagash Black, but this new beer builds on their original Stout's foundation. When asked about the differences between North Sky and Black, Brett Willis, Allagash Marketing Specialist, responded, "North Sky certainly took the building blocks of Allagash Black, but we think of it as its own beer. It's true that they're both lighter-bodied dark beers that are fermented with a Belgian yeast strain. But thanks to a change in hops, grain bill, and removing Belgian Candi syrup for North Sky, we were able to increase the silkiness of the mouthfeel while also dialing back the astringency and bitterness a touch." Although many will miss Allagash Black, North Sky without question hits the spot for those chilly fall nights around the fire.
North Sky is available now throughout Allagash's entire distribution footprint. Allagash is continuing to shift more of their beers to can format, as is seen by North Sky's packaging in four-packs of 16oz cans. The art on the can pairs nicely with the updated branding initially released when White moved to can format. The illustration of the night sky and scattered stars above a line of tall pine trees evokes this beer's story before it can lid is popped. Immediately upon opening the can, a rush of the sweet roast aroma escapes. Usually, a can lid's narrow opening limits the sensory experience, but North Sky is bursting with flavor.
When poured into a glass, the well known Allagash chalice is the glass of choice, the dark liquid flows down the side and gently swirls to create a soft creamy head. When held up to the light of the fire, it is impossible to see through the dark beer, except for the rich amber and brown colors around the glass's edge. Just like the milky way, North Sky is smooth and creamy, yet light and balanced. The Belgian yeast strain's fruity characteristics complement the rich flavors from the midnight wheat and chocolate malts.
When asked for a preferred food pairing, Willis said, "Well, given that we see it being enjoyed near a campfire, we have to say that s' mores would be an excellent choice. If you're feeling more adventurous, we'd say that oysters would also be a great pairing. The slight sweetness of the beer would be a really nice pairing to the brine you'd find in a Maine oyster like a Johns River, Basket Island, or Winter Point." That sounds like a perfect fall night in Maine.
Although Allagash Brewing's tasting room is still closed due to the pandemic, their online sales for delivery and curbside pickup make acquiring this lastest release a breeze. If not local to Maine, Allagash offers a handy search function to find their beer near you.
Feature image courtesy of Allagash Brewing.
---