No Comments
2020 GABF Awards Results | Who Won Big at This Year's Competition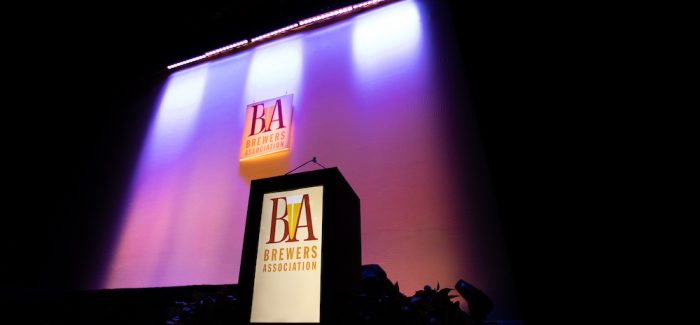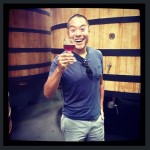 Much like the rest of 2020, this year's Great American Beer Festival (GABF) has been anything but the norm. Without a week filled with rare beer releases, mini-festivals drawing hype breweries from across the country, lines stacked on top of other trying to place an order at Falling Rock, Star Bar, Finn's Manor, and Goed Zuur, and the sound of plastic clanking on concrete resulting in an uproar from thousands, GABF for many this year, has instead moved to cracking open beers at home while staring at a screen.
But one element of GABF that still brings joy and a major point of pride to breweries across the country is the festival's competition portion and subsequent awards ceremony, which took place earlier tonight. This year's competition featured 8,806 beers judged in 91 categories, resulting in 272 medals. Judging took place over an extended period of 17 days for precautionary measures utilizing 125 judges from 25 states. Another result of this year's unorthodox state – the 2020 GABF competition did not feature Pro-Am or Collaboration categories, but did reinstate the Fresh Hop category, which was initially nixed due to the original date of the festival.
This year's big winners at the festival included Golden, Colorado's Cannonball Creek Brewing, which took home two bronze medals and a gold, continuing their unbroken medal streak to 8 years in a row – meaning they've continued to medal at every GABF since they opened in 2013.
Pizza Port, Firestone Walker, Figueroa Mountain, Fat Head's, Chuckanut, Denver Beer Co, TAPS Fishhouse & Brewery, Alvarado Street, Uberbrew, Save the World Brewing, Claremont Craft Ales, and Brink Brewing all continued their impressive streaks as well, but unfortunately, Real Ale's 8-year streak and Boise Brewing's 5-year streak came to an end. Check out more on consecutive GABF medal streaks in from our previous post.
Once again, California breweries took home the most hardware with 60 medals, Colorado had an impressive showing with 26 and Oregon took home 18.
2020 GABF Major Category Awards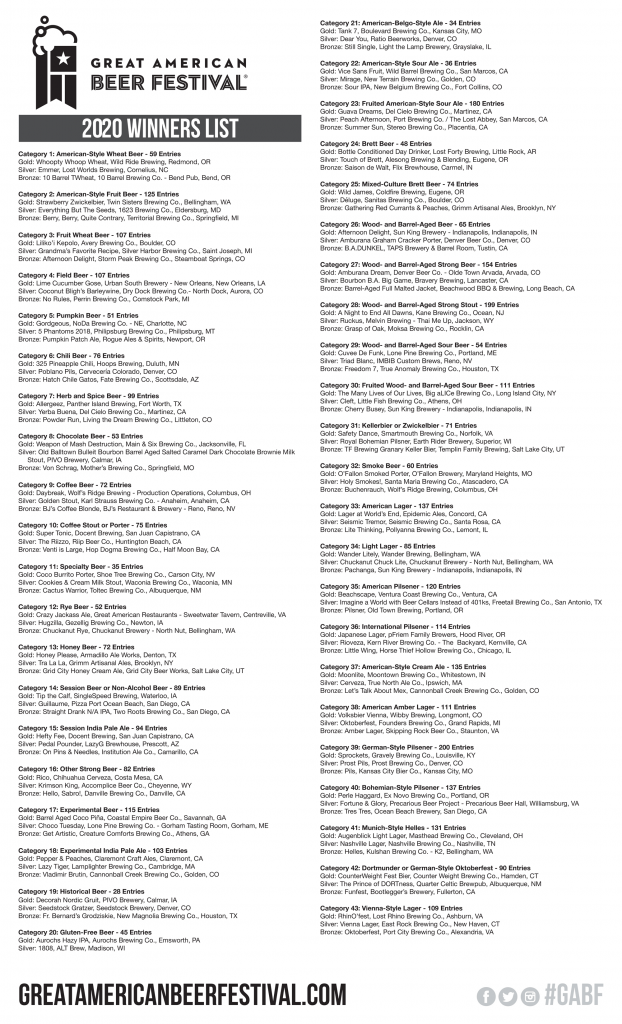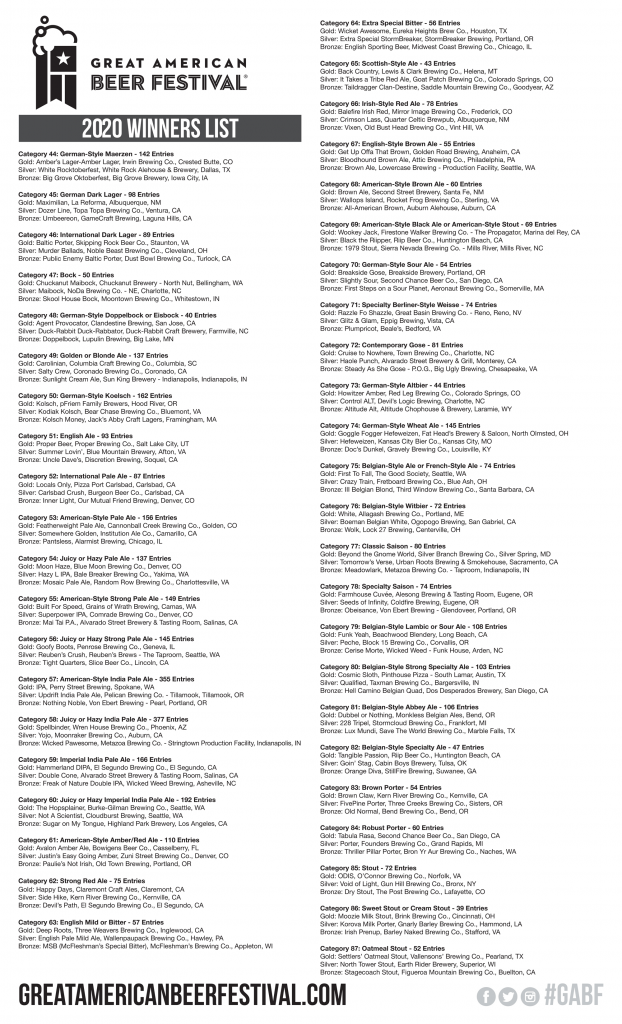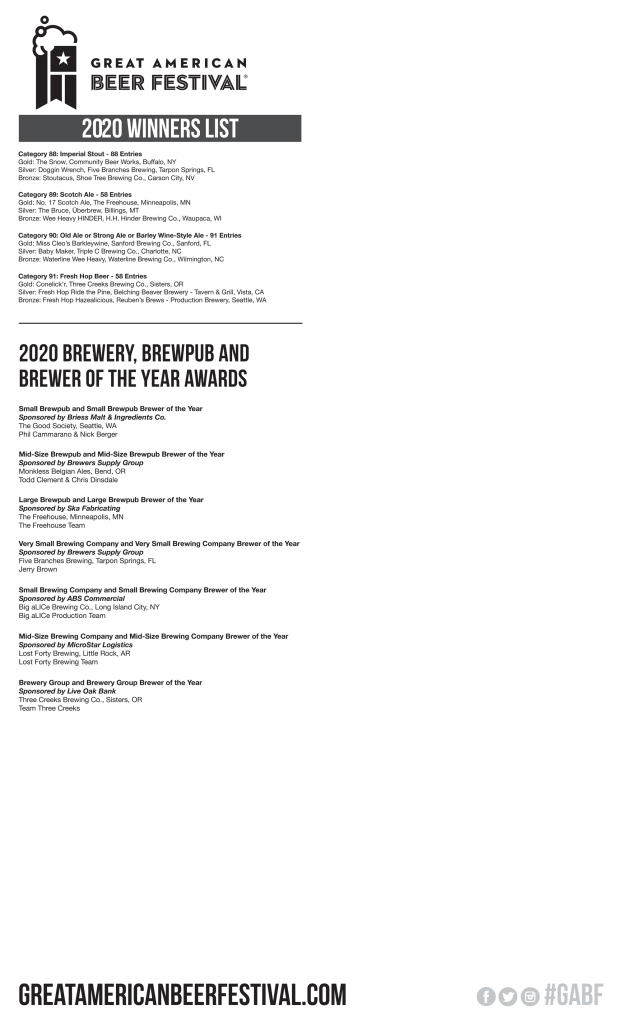 Small Brewpub and Small Brewpub Brewer of the Year
The Good Society, Seattle, WA
Mid-Size Brewpub and Mid-Size Brewpub Brewer of the Year
Monkless Belgian Ales, Bend, OR
Large Brewpub and Large Brewpub Brewer of the Year
The Freehouse, Minneapolis, MN
Very Small Brewing Company and Very Small Brewing Company Brewer of the Year
Five Branches Brewing, Tarpon Springs, FL
Small Brewing Company and Small Brewing Company Brewer of the Year
Big aLICe Brewing Co., Long Island City, NY
Mid-Size Brewing Company and Mid-Size Brewing Company Brewer of the Year
Lost Forty Brewing, Little Rock, AR
Brewery Group and Brewery Group Brewer of the Year
Three Creeks Brewing Co., Sisters, OR
Cover Image by Dustin Hall, The Brewtography Project
---