No Comments
PorchDrinking's 2020 Holiday Gift Guide for Craft Beer Fans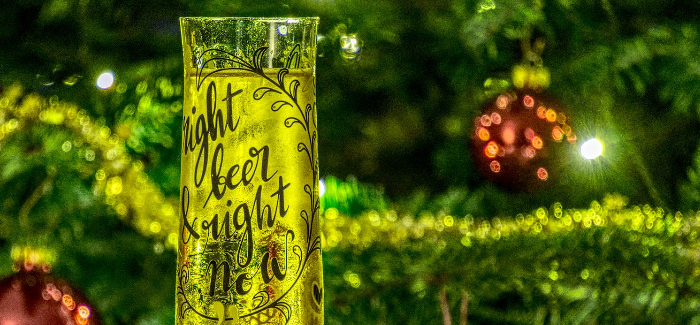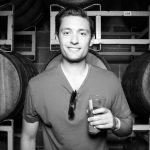 Giving the right gift is often as rewarding as receiving one. While beer drinkers can't share pours at their local taproom at the moment, there's still an opportunity to celebrate the craft beer passion of a partner, loved one or friend with a variety of beer-inspired gifts for Christmas.
First on any drinker's shopping list should be buying beer and merchandise from local brewers, all of whom need support now more than ever. After you've purchased your seasonal allotment, check out this guide to other unique beer gifts that might check the box of the various beer-drinking personalities in your life. Bookmark this list! We will continue to add it to it throughout the holiday season. 
For the Person with Too Many Beer Shirts
A beer shirt for every occasion. Every group has this person. Perhaps you are this person. Personally, my closet overflows with shirts and long sleeve tees from my favorite breweries or from a fun bottle release. If you're looking to switch gears and really surprise the person who has built their wardrobe around beer shirts, might we suggest something new?
Dogfish Head's recent collaboration with Rowing Blazers is a prime gift for the occasion. The capsule launch includes fun garments such as a polo shirt embroidered with SeaQuench Ale's ingredients, a '90s-inspired long-sleeve tee with an illustrated dogfish shark rowing in a boat and sipping a SeaQuench Ale, and a co-branded hat. These Dogfish Head x Rowing Blazers items are available while supplies last on the Dogfish website and in the brewery's coastal Delaware retail stores.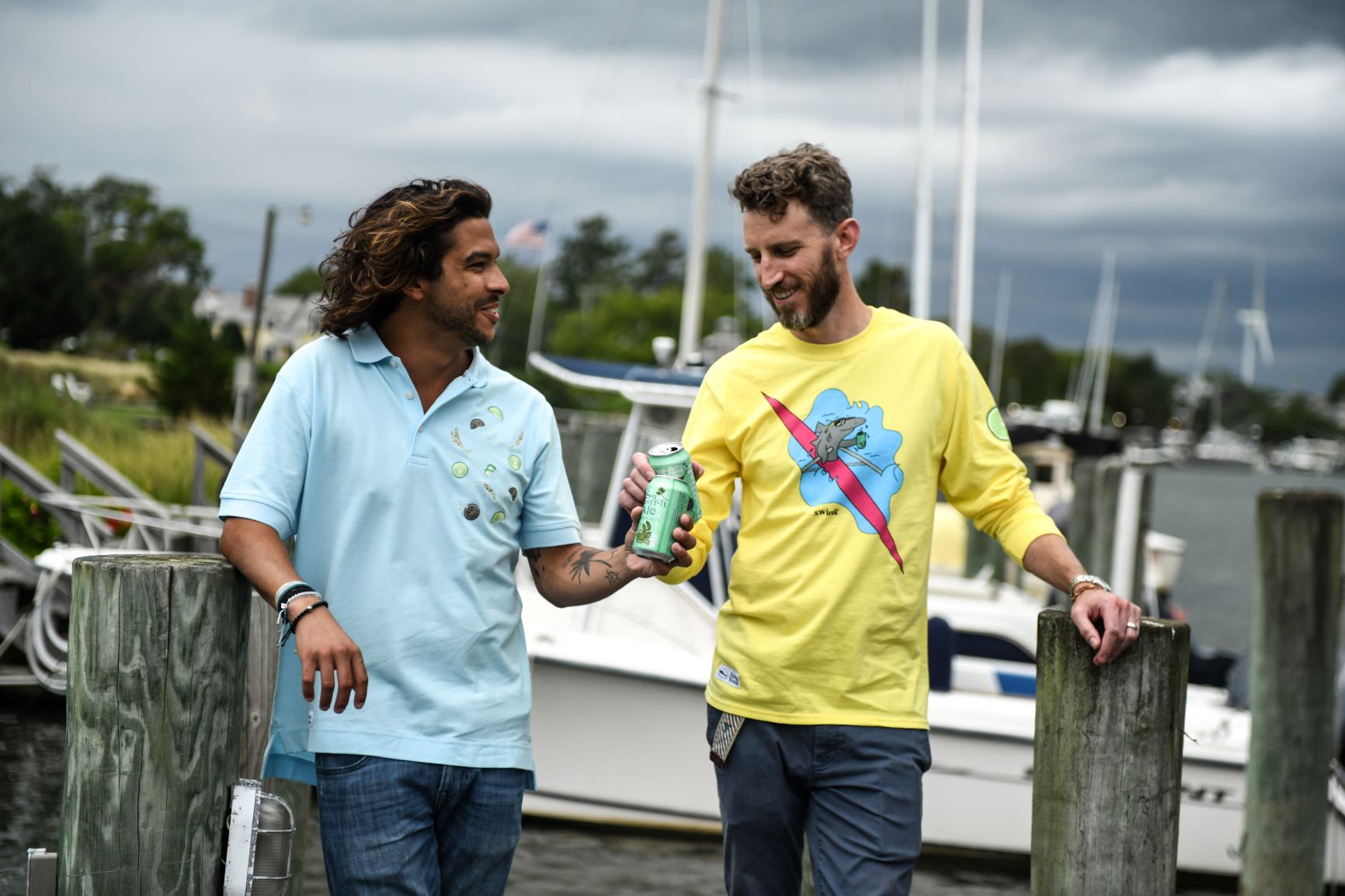 For the Person Always Scrolling Through Beer Twitter/Instagram 
Chock full of beer releases that push the limits (of both beer and IP fraud) and teeming with influencer drama, the world of Beer Twitter and Beer Instagram is easy to scroll through and hard to look away from. For the person who always stays up-to-date on what's happening, BeerSelfie.com is selling a 2021 calendar that features 48 craft beer enthusiasts who have a prominent page on Instagram. Even better, 100% of the proceeds for the calendar will be donated to BottleShare, a "craft beverage non-profit supporting industry workers and their families when they experience adversity outside of the workplace." 
For the Person Who Cancelled Their International Beer Trip
Chances are, the COVID-19 pandemic cancelled your travel plans this year. For me, that included the painful cancellation of a trip to Munich to revel in Oktoberfest festivities. For those in the same boat, a gift that invokes the feels of a European beer trip might help ease the pain.
Gluhwein, which is a traditional German cold-weather mulled wine found at holiday and Christmas markets across the world, is a great option. Austrian Lodge, a vendor at the now-virtual Christkindlmarkt in Chicago, has a 6 pack of White and Red Gluhwein available for $120. If your buddy missed a chance to sip on some famed Belgian beers, the Belgian 4-pack from Bruz Beers in Colorado is also a great option and includes a single, dubbel, tripel or quadrupel. 
For the Person that Doesn't Drink Alcohol 
People continue to turn to non-alcoholic beverages that check the box on flavor but leave the requisite booze and calories behind. I've found myself drinking more and more NA beers on week nights–the brewers at Surreal Brewing in California make great ones.
That said, if you're looking for a booze-free holiday beverage for the person in your life who doesn't drink alcohol or doesn't do it frequently, Santa Clausthaler is a great option. Imported by Radeberger Gruppe USA, this festive beverage infuses the award-winning Clausthaler original with the Christmas-time flavors of cinnamon and cranberry. Santa Clausthaler is available throughout the United States in a 6-pack, 11.2oz bottle format at a suggested retail price of $8.99 (while supplies last).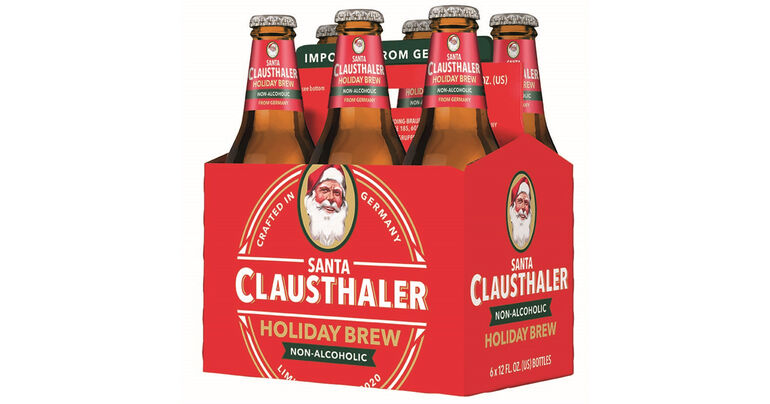 If you're looking for more of a hop-bite without the ABV of an IPA, there are a variety of hop-forward, zero-calorie carbonated beverages that fit the bill. Lagunitas' Hoppy Refresher might be the most well-known in the space, while newcomers like HOP WTR offer a fun, refreshing alternative to your La Croix fixation. 
For the Seltzer Lover
Impossible to avoid, it's clear that the hard seltzer craze is here to stay. If you're looking for a bridge beyond the Trulys and White Claws that will satisfy the seltzer lover in your life, I suggest the tasty spiked-seltzer beverages coming from Austin-based Mighty Swell.
I drink a lot of seltzers, but I'll say that the flavors in Mighty Swell are perhaps the biggest and most bold. My personal favorite is Cherry Lime. A local Chicago brewery making great hard seltzers is Solemn Oath, whose City Water brand is a great pickup for anyone in the area.
For the Boozy Breakfast Fanatic
Elevate your Christmas Day brunch with a shot of – bourbon-barrel aged maple syrup? Yes, Revolution Brewing, home of the acclaimed Deep Wood barrel-aged beer series, collaborated with local Chicago Maple on a batch of maple syrup that spent some precious time in Revolution's bourbon barrels. You can choose from syrups that invoke the flavors of the likes of Deth's Tar, Deth by Cherries, or Straight Jacket for $13-18 a bottle.
For the Person Who Likes Krampus
Different strokes for different folks. While many people revere old, jolly St. Nick during the Christmas season, others might enjoy his more sinister associate, Krampus. In a homage to its annual Darkness barrel-aged release, Minneapolis-based Surly Brewing recently unveiled a specialty Krampus tee for the Krampus fan in your life. If you're looking for even more Krampus-inspired beer and merchandise, look no farther than Old Irving Brewing. While the Chicago-based brewery might be most well-known for their GABF Gold-winning Beezer IPA, they also release their Krampus barrel-aged beer each winter, along with a few fun variants and – new this year – a holiday Krampus ugly sweater. You can pick up these items to-go from their beer/merchandise store at their taproom.
Cheers!
---