No Comments
Boys Are From Märzen Podcast | Megan Stone & Jackie DiBella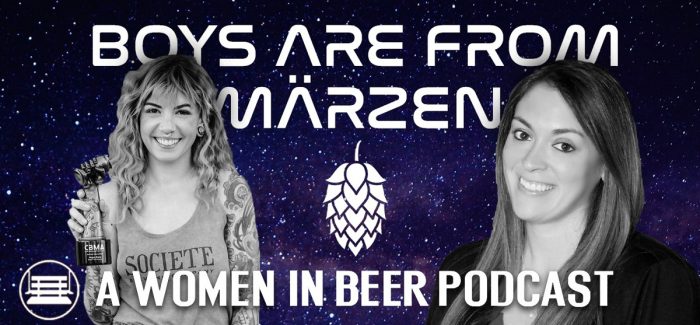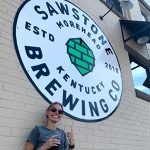 In Episode 31 of the "Boys Are From Märzen" podcast, Kindsey Bernhard is joined by Megan Stone, media coordinator at Societe Brewing Co., and Jackie DiBella, co-founder of the Craft Beer Marketing Awards.
Megan Stone was named the Craft Beer Marketing Awards Inaugural 2020 Woman of the Year. Stone is most known as "isbeeracarb" on Instagram and since creating the account in 2017, she has accumulated 34k followers. Stone has used her platform to advocate for diversity, equity and inclusion (DEI) in craft beer.
Stone inspired the CBMAs to create a new category for Humans Rights which includes Best Collaboration/Human Rights, Best Can or Bottle Design/Human Rights, and Best Craft Industry Campaign/Human Rights.
Stone began her career in craft beer at Dogfish Head Brewing as a beer server. She has brewed, consulted and marketed for breweries, including Mispillion River, Refuge, Mikkeller, Modern Times, DuClaw and Societe.
"As a female in the craft beer industry as well, I applaud Megan Stone's efforts," DiBella said. "We're here to support her endeavors, and equally proud to honor and celebrate the amazing efforts our industry has contributed in our new category for Human Rights."
View this post on Instagram
The CBMAs recognize 34 beer marketing categories that celebrate the best of craft beverages including beer, hard seltzer, cider, and mead. The deadline to enter is Monday, March 15. The awards will be announced in May 2021.
In this episode, Kindsey, Megan and Jackie discuss naming Stone the CBMAS first-ever Woman of the Year, the growth of "isbeeracarb" Instagram, all things CBMAs, being an advocate for DEI in the craft beer industry and much more!
Like what you're hearing and want to support Boys Are From Märzen? We are looking for new sponsors to join the PorchCast family. If you are interested in sponsoring the podcast, please reach out to [email protected].
All episodes are available on Apple, Spotify and Google.
---