No Comments
Ichthyosaur "ICKY" IPA | Great Basin Brewing Co.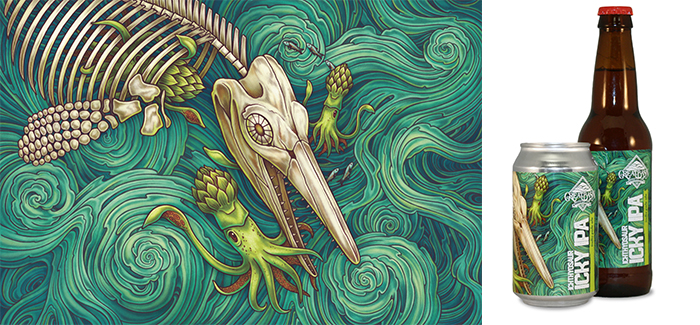 The Ichthyosaur was a marine reptile that lived during the Mesozoic era. They were big: The largest known specimen was 75 feet long. They were also a little terrifying—imagine being chased by a monster the size of a greyhound bus with the speed of a dolphin and the jaws of a crocodile. The last Ichthyosaur died about 90 million years ago but in 1993, the Ichthyosaur was reborn as Great Basin Brewery's flagship beer, the Ichthyosaur "ICKY" IPA.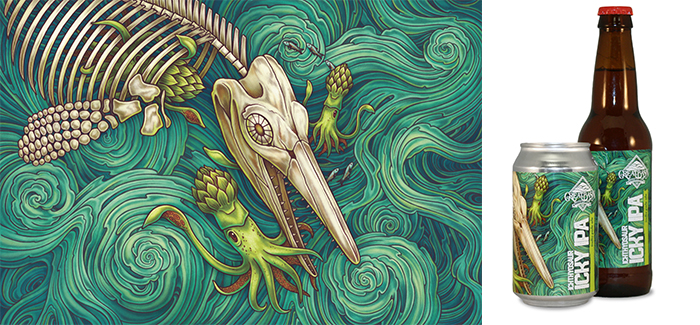 An English-Style IPA with American Hops
ICKY is an English-Style IPA with aromas of grapefruit, lime and pine. Brewmaster and geologist Tom Young developed the beer in 1993 and named the beer after the fossil he spent years hunting for in the Nevada desert. ICKY was one of the few full-bodied flavor experiences on tap in Reno, NV during the early 90s. It quickly became a household name in local bars and ski resorts. Today, craft beer drinkers might consider ICKY to be comfortably hoppy with a balanced malt-like finish. But the recipe has been adapted over the years to be more hop forward.
Garrett Braun, Great Basin Brewing marketing manager, said it's hard to fit ICKY into a specific category.
"People like the malt balance of an English Style IPA, and yet we use all-American hops," Braun said. "So it's this odd hybrid that doesn't fit into any pure IPA category. It tastes unlike anything else you'll get from another IPA."
In 2020, Great Basin Brewing Company rebranded ICKY with the help of Reno artist Kate O'Hara. The new label is mesmerizing with green swirly whirlpools, a fossilized Ichthyosaur and hop-headed arthropods. If you've yet to see it on your shelves, you might get the chance soon: Great Basin Brewing Company is currently expanding distribution. Soon you'll find ICKY as far west as Davis, CA, as far south as San Diego, to the north in Idaho and to the east in Utah.
A Noble Endeavor
Today, each pint, can, bottle and keg donates funds to an Ichthyosaur dig in Nevada. The dig is a collective endeavor by paleontologists, the National Geographic Society and the Natural History Museum of Los Angeles.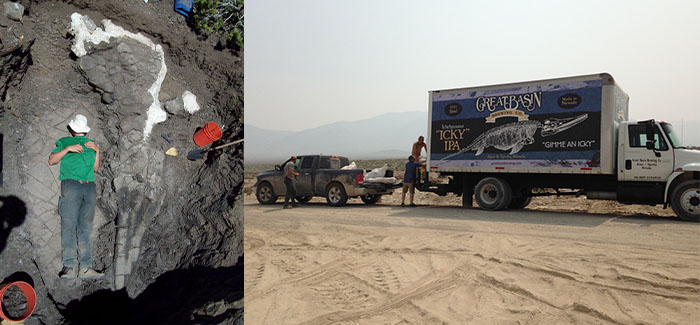 A few years ago, Young helped the dig uncover a new species of Ichthyosaur. But the specimen was so large that they couldn't move it and needed to transport it to Los Angeles. Young donated the use of Great Basin's beer truck to transport the massive fossil…and whoever was driving had a lead foot.
"They were speeding a little fast and so California Highway Patrol pulled them over. Seeing that they were driving a beer truck, the patrolman asked, 'Do you have a license to transport  this beer?' They told the officer, 'It's not beer. It's a dinosaur.'"
The officer didn't believe them.
Nevada's Star Brewer
Great Basin Brewery is Nevada's oldest and most award-winning brewery, with brewpubs in Reno and Sparks, NV. It holds 16 Great American Beer fest awards, nine world beer cups and many other awards throughout the world.
Photos Contributed by Great Basin Brewing Co.
---