No Comments
Pherm Brewing Co. | Get On the Bus Hazy DIPA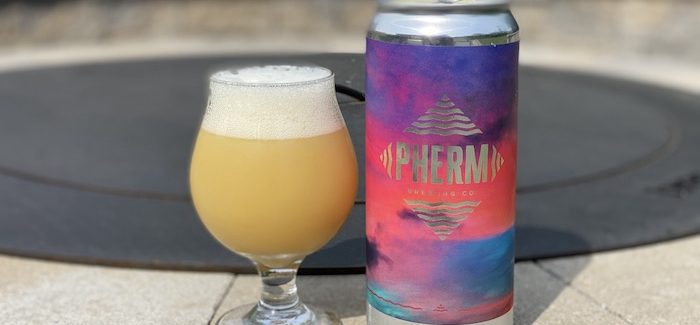 Pherm Brewing, located in Gambrills, Maryland fills a giant geographic hole in the Maryland beer scene and is a welcome addition to an area that has lacked craft breweries since, well, ever. Pherm opened its doors mid-pandemic this January and is already pumping out very high-quality beers.
While the Baltimore and Washington, D.C. craft beer scenes have exploded, there is a stretch of the map between the two cities with very little in the way of breweries. This extends out all the way to Annapolis, Maryland, which had only one brewery (it closed last year), and now has one again in Forward Brewing.
To put it mildly, the thirsty citizens of the Baltimore-DC-Annapolis donut hole needed craft breweries, and Pherm has delivered in a big way. Started by friends Billy Abbott and Henry Jager, Pherm is a play on "fermentation" and the two co-founders' love of the band Phish. Abbott and Jager are big music fans (they met at a Phish concert, apparently) and will have music be a big part of the new brewery.
View this post on Instagram
Get On the Bus IPA
Pherm covers the waterfront on beer styles from Stouts to Sours. But their IPAs are where they shine. Get On the Bus is a Double New England IPA that is as smooth as butter and brewed in collaboration with Pherm's distributor, OtherSide Beverage Project. It's brewed with Strata, Citra, Azacca, and Sultana hops. There is zero bitterness, all fruit-forward from the nose to the palette. It has a soft, creamy mouthfeel and at 7.8% ABV, it can be enjoyed solo or in pairs (hint, hint go with two).
---