No Comments
8 Uplifting Stories Showcasing Craft Beer's Entrepreneurial Spirit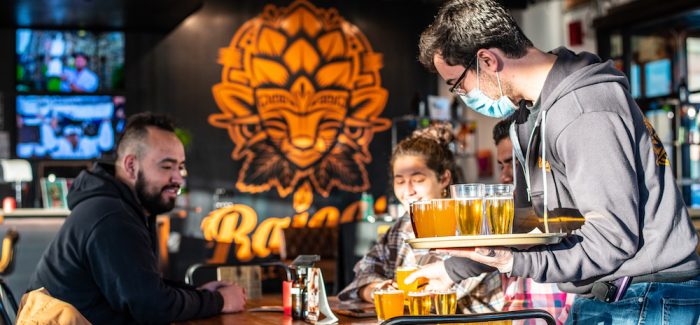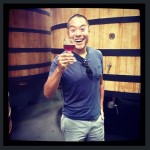 The craft brewing industry is overflowing with inspirational stories of craft entrepreneurs. Stories of courageous people from all walks of life, overcoming adversity and raising the tide of the whole craft community—and the communities they serve. 
Here are just a few of those stories:
1. Homebrewing to Montclair Brewery
Homebrewer turned brewmaster… a tale old as ale. But Leo Sawadogo's love of brewing started even earlier, as a small boy in West Africa who grew up watching his mother brew beer. His passion grew with him, and as an adult he followed in his mother's footsteps, turning the New Jersey basement he shared with marketer-wife Denise, into a homebrew lab. Determined to take their brewing to the next level, Leo and Denise put their expertise together and created the first brewery in Montclair, NJ.
Montclair Brewery draws you in with the delicious beers and keeps you there with the stories and great company. With each detail of the space-born of Leo's passion and Denise's savvy, pieced together with help of the community, it's a space for beer lovers and novices alike. Learn more about Montclair Brewery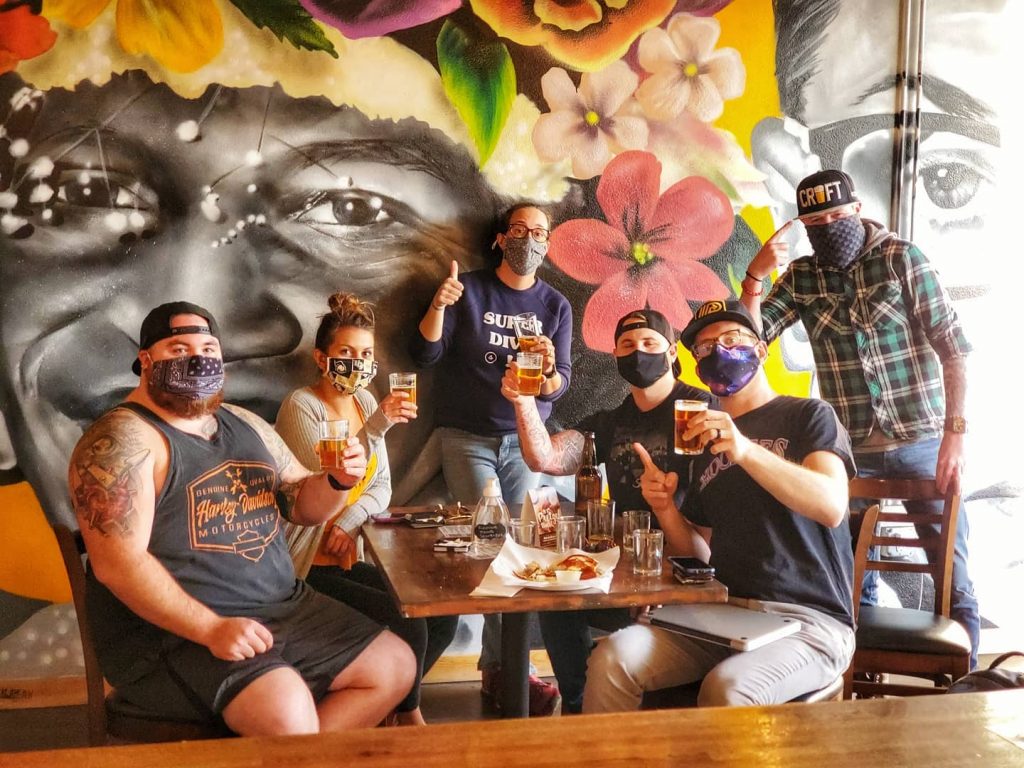 2. Bottleshare Braves the Storm
Christopher Glenn walked away with his life after getting struck by a drunk driver on his way home from work at Dry County Brewing Company in Kennesaw, GA. He is one of the lucky ones. Left with a multitude of physical injuries and lasting neurological damage, Christopher made the choice to take his second chance at life and give back to the craft industry that gave him so much. That's when Bottleshare was born.
Bottleshare is a charitable organization founded with the sole purpose of supporting and uplifting industry workers when times get tough. By partnering with craft destinations and raising money to give back, Bottleshare celebrates life and instills hope in the darkest of times. Learn more about Bottleshare >> 
3. You Have Arryved
As a career software engineer and former Google brewmaster, David Norman has always been obsessed with the overlap of technology and hospitality (as well as a delicious brew). Looking to embark on a new project, David assembled a team of brilliant software engineers to build an app for brewery guests to use at their favorite spots. Through market research (*cough* meaning countless brewery visits) and over many conversations with brewery servers, beertenders, owners and managers, it became clear that what they really needed was a point of sale fit for the nuances of a taproom atmosphere. 
So, he changed course and set out to fill that gap with a point of sale designed specifically for the craft experience.
In the early days, you'd regularly find David and co-founder Tom Wrensch with laptops at the bar, building Arryved POS with real-time feedback from staff. Today, 5 years later, Arryved helps hundreds of craft food and beverage makers provide excellent service through one-of-a-kind technology. Learn more about Arryved >>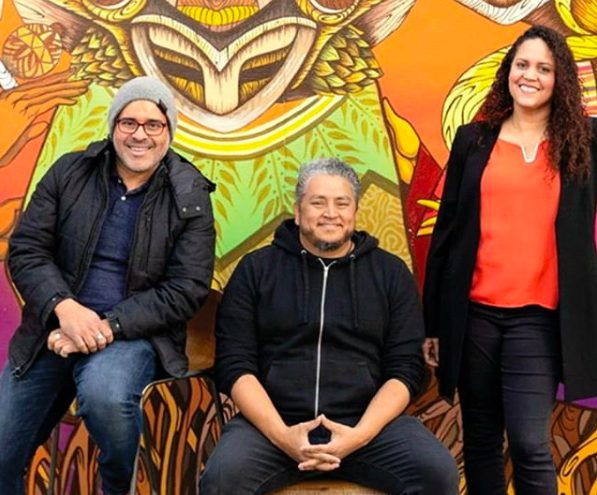 4. Raíces Brewing Company Plants Their Roots
Like many small business owners, Tamil Maldonado Vega and her husband, Jose Beteta, are risk-takers. Both came to the US to pursue academic careers, sharing their love of service along the way. Combining their passions for their community and culture, they founded Raíces Brewing Company, where every day is a celebration of Latinx narratives.
All of the different things that the community needs to feel supported and to be more visible—that's what Raíces Brewing Company is about. It's at this brewery where Tamil and Jose crafted a stage for the community to join in the celebration of Latinx food, art, music, dancing and more. Raíces (meaning roots in Spanish) is home for anyone and everyone. Just hear it from Tamil, "you're included at Raíces because everybody has roots from someplace." Learn more about Raíces Brewing >>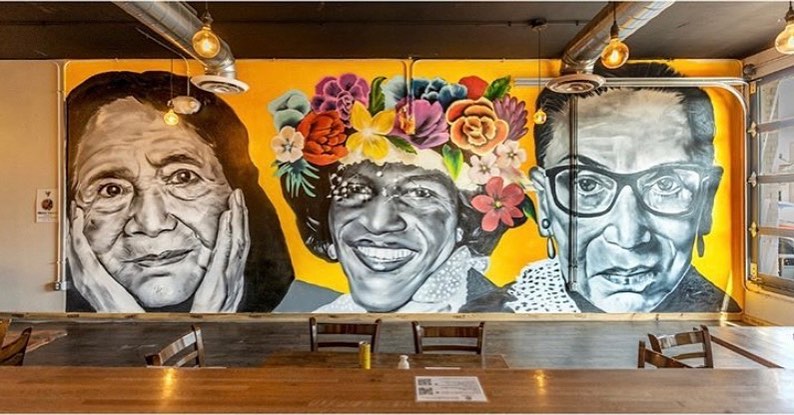 5. Lady Justice Brews A Better World
You'll come to intimately understand the power of social enterprise at Lady Justice Brewing. Started by a trio of former AmeriCorps volunteers, the ladies of Lady Justice, Betsy, Kate, and Jen, created a world where brewing beer would help tackle social problems. Their mission, to support and empower their community, happens through donations and partnerships with groups who are working endlessly to uplift the voices of minority communities. Learn more about Lady Justice Brewing >>
6. Ekos Helps Craft Makers Make More
With a love of craft beer and backgrounds in software, Josh McKinney and Greg Forehand founded Ekos to support craft makers in doing what they do best: make their delicious products and build community. "We have to give people back more time to be able to build a brand and community instead of sitting on their computer for 10 hours doing their taxes". Ekos' time-saving brewery management software gives makers the organizational tools they need to run lock-tite businesses.
Building relationships, staying on top of business, and striking the right balance between personal and professional lives, Ekos is committed to providing industry-leading software for anyone whose dream is to share their creations with the world. Learn more about Ekos
7. Elkins Distilling Co. Is Part Of The Family Tradition 
About a decade ago, McShan Walker and Nathan Taylor were drinking Joe Elkin's homemade whiskey around the fire at a wedding in Alabama, dreaming of what it would be like to open their own distillery. It was one whiskey-fueled dream that didn't die. Using hustle as a downpayment, the three friends pushed through roadblocks and uncertainties to open Elkins Distilling Company in Estes Park, CO in 2016. From drinking moonshine from the Alabama backwoods to making some of the best whiskey in Colorado, Elkins Distilling Co. is a place you must keep coming back to. Learn more about Elkins Distilling Co. 
8. Graci Harkema Lives Authentically
Graci Harkema spent the first 10 years of her career hiding her true self and limiting her potential. The more she masked her identity, the more stressed she became, and the less trust and connection she found with others. Until she didn't. "One fact that science has proven is inclusive teams have 50% higher rates of productivity. So when I was finally able to show up to work as my authentic self the correlation of productivity and authenticity totally made sense. I want other people to have that opportunity as well."  
With a passion for DEI (Diversity, Equity and Inclusion) Graci made a name for herself in the brewing industry, forging a path to create a more diverse workforce. Now as a Diversity & Inclusion Consultant, Graci helps businesses of all sizes invest in their employees and their culture. Learn more about Graci Harkema 
Cover Photo of Raíces Brewing Co., an Arryved POS customer, taken by Eddie Clark Media
This has been a sponsored post on behalf of Arryved POS. If you are looking to scale your brewery to become an enterprising business, then check out our friends at Arryved. They go beyond just point of sale to elevate your operations to address your holistic sales needs.
---