No Comments
Pure Project | Lief Méthode Traditionnelle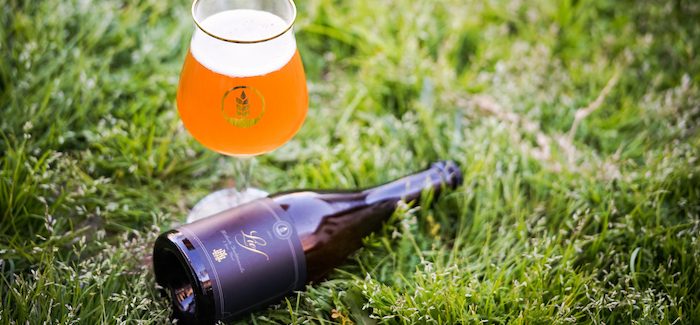 San Diego-based Pure Project started its craft brewing journey in Costa Rica in 2014 but has been firmly ensconced on the west coast since 2016. However, the brewery still focuses on many of the elements that made its Costa Rican location and the initial brewery concept unique like using pure, unique and local ingredients whenever possible, giving back to environmental nonprofits and often starting with the ingredients before determining the style of beer they'll create. Lief is one such beer.
"At Pure Project our beer menu is dictated by what's in season, showcasing ingredients, not styles," explained Lily Howard, Marketing Manager at Pure Project in an email. "We believe that ingredients matter. Not just in your beer, but to our ethos as a whole. Sourcing the highest quality ingredients as locally and sustainably as possible has been a part of our ethos from the beginning."
Though Pure offers a wide range of styles (including several IPAs – it is the west coast, after all), their barrel-aged options are worth sampling. One of the most interesting is Lief. The third batch of this Méthode Traditionnelle (a term that refers to beers produced outside of Belgium using the method of making traditional lambic), is a blend of one-, two- and three-year-old spontaneously fermented Ales, was inspired by the Belgian process for traditional Lambic beers. But if you're expecting a pink, fruity-tart beer like a Kriek or Framboise…think again.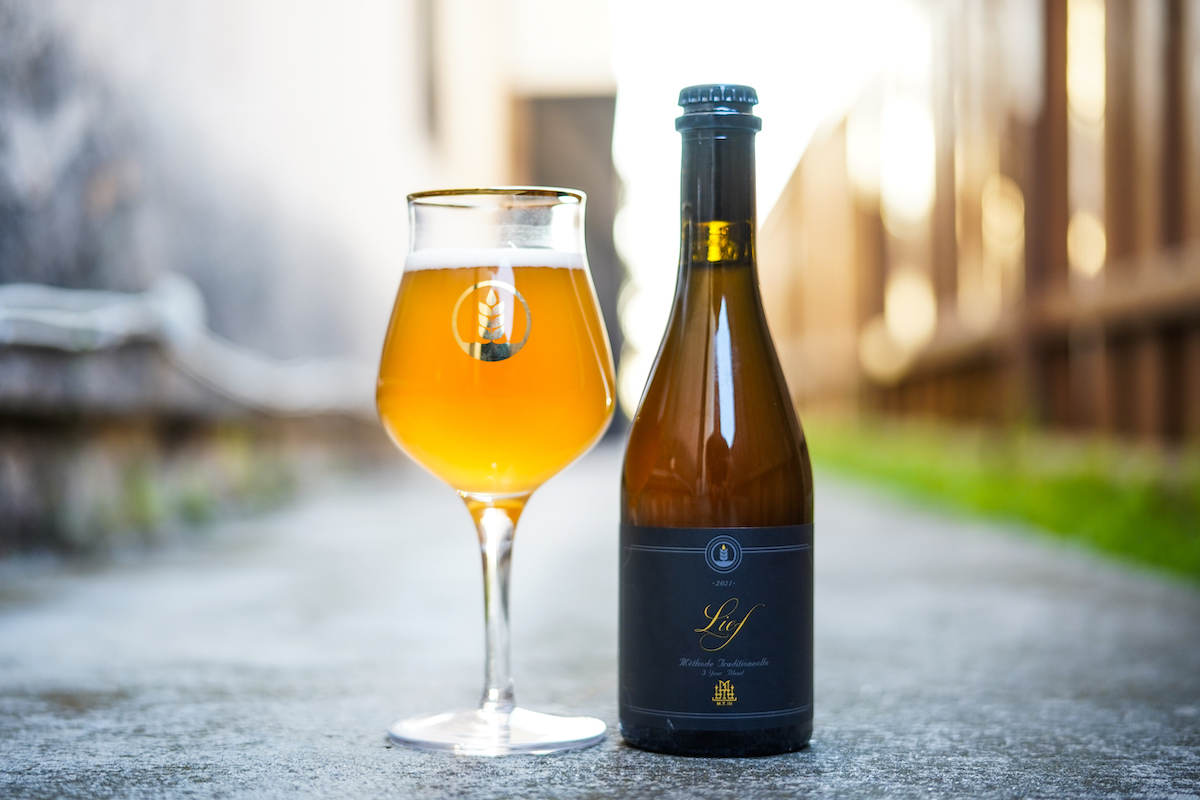 Lief is a Gueuze-style Lambic – a blend of younger and older Lambic beers. Remaining true to the brewery's focus on using local ingredients, the one- and two-year barrels were fermented solely by wild yeasts indigenous to Cuyamaca Park and Mt. Laguna experienced on Pure Lambic camping trips (yes, the brewers camp and gather the wild yeasts- it's California); the three-year barrels were fermented solely near the brewery in Miramar. As a result, you'll taste microorganisms from the San Diego air in every sip—it's a unique way to travel to the west coast in the midst of a pandemic.
Lief pours a rich golden color with a refreshing effervescence; the nose holds a bit of funk rounded out with pear. The first sip imparts an initial tartness that's made more complex by that earlier funk before the bready notes round out the flavor profile. Where some fermented Ales can leave a residue on the tongue, Lief finishes clean and refreshing. It's one of those rare sour beers that beg you to pop the cork on another bottle immediately following…or two even. However, at 7% ABV, it's wise to save this beer instead of pounding it.
I was able to try Lief thanks to a sample sent by Pure Project. However, this is a beer that I would gladly purchase–along with just about anything else they brew. If you're in the San Diego area, visit one of the brewery's four taprooms. Or, if you just can't make the trip, you can order online–there are several mixed cases and sample packs you can try.
Feature image courtesy of Pure Project. 
---