No Comments
Good Word Brewing & Public House | Are You Living in a Computer Simulation?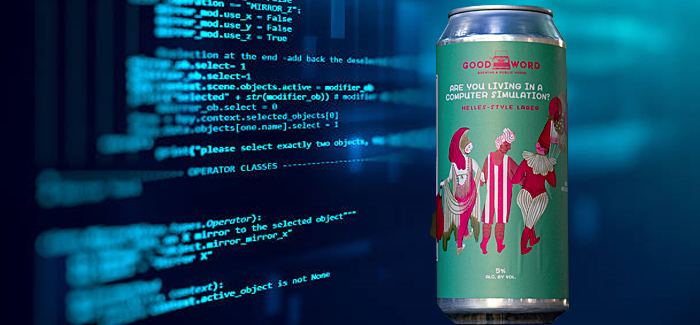 Reflecting on Good Word Brewing's lager releases since opening in 2017, brewer/owner Todd DiMatteo candidly admits they've gotten better. He's made a number of them, but only brewed Helles one other time before this effort, Are You Living in a Computer Simulation. Though it's a fine beer as is, he will continue to refine it.
DiMatteo strives for a balance with his brewery's lineup. Typically they have a few lagers, English-style ales, saisons, smoked beers and others. This Helles is a balanced beer, within that balanced range of releases. "I try and think about different guests instead of catering to singular palates."
That's an important approach for a business that includes a bustling pub. Anyone that has been there or follows Good Word's social media will attest to the drool-worthy dishes they are making. Having the right mix of beer available enhances the dining experience.
If you have the good fortune of eating there, DiMatteo suggests pairing this beer with their smoked trout dip with frisée, radish, crispy capers and grilled sourdough, or the Arctic char with sunchokes, pearl onions, sauce gribiche, potato leek purée, fennel and apple. If seafood isn't your thing, you could try the house-made gnocchi (pictured below) with braised pork cheek, black truffle fondue, kale and Calabrian chili salad, and a farm egg.
The brewery uses Barke Pilsner malt from Weyermann with this beer and a little acidulated malt. The hops are Magnum and Hallertau Mittlfrüh from the Seitz Farm in Hallertau. It has the typical smooth and refreshing character of a Helles with an amped-up malt character. Though at 5% ABV, the beer leans toward a Helles Bock in flavor and body.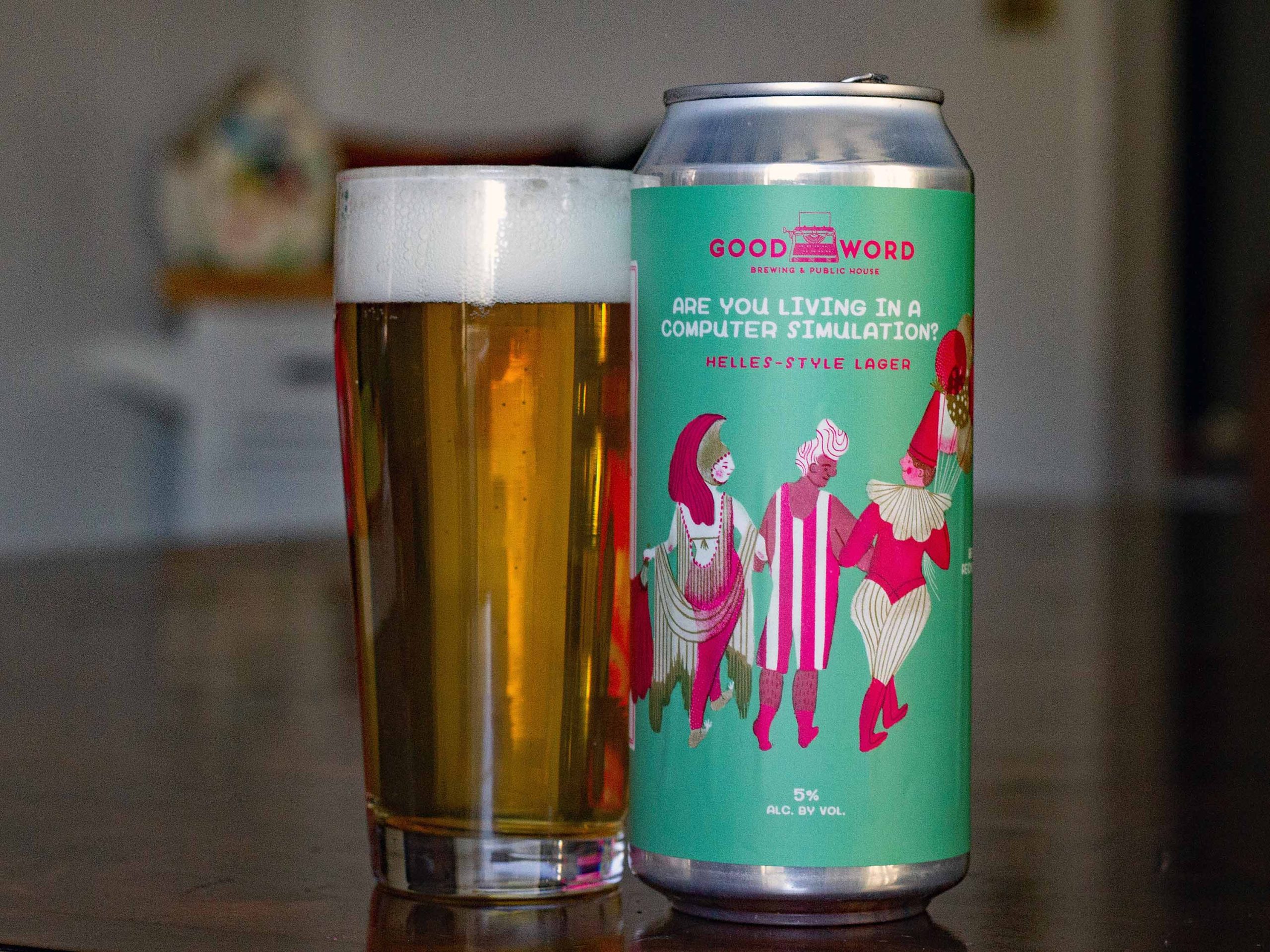 While they typically decoct their lagers, this beer was made with a step mash approach. They also spund this beer. For DiMatteo, spunding "offers a softer carbonation, and a more pronounced malt character that can be lost during a vigorous fermentation." Afterward, the beer is lagered for over two months.
Like most brewers, DiMatteo is always committed to honing his craft. An "eternal student" as he says. While this beer will be brewed again, he will likely add a single decoction. That's the good word on this Helles for now.
---