No Comments
Jack's Abby Craft Lagers | House Lager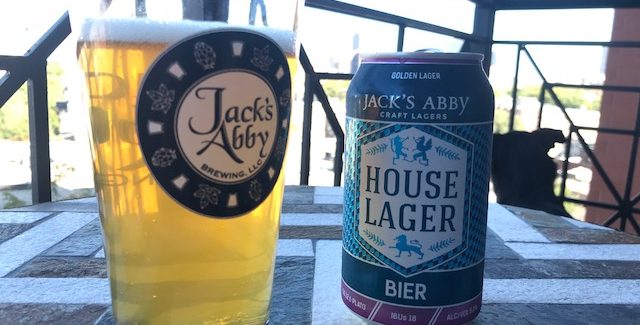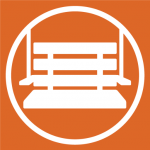 After a sip of Jack's Abby's House Lager, it is understandable to think that you just tasted the Massachusetts brewery's version of an Oktoberfest. Everything about the taste harkens back to the 1516 German Reinheitsgebot law that states only water, malt, yeast, and hops can be used to make beer. But there is something else about it that separates it from the other beers on the market. It has a maltier taste that splits the difference between nutty Oktoberfests and the standard golden lagers that belong at a summer barbecue.  
House Lager isn't actually an Oktoberfest, though. It is a Landbier inspired by the offerings available at breweries and pubs across Bavaria. Simple and clean in taste, it is brewed with ingredients straight from Germany that come together beautifully over the course of the five week lagering process. Additionally, it is given extra natural carbonation through a spunding process in which CO2 is released to the wort late in the fermentation process. This provides a large and foaming head when it is poured. Hoist a stein that's overflowing with the foam from a freshly poured House Lager and you've damn near reached perfection. So much so that it was awarded the bronze medal in the Helles division at this year's Great American Beer Festival.
https://www.instagram.com/p/BoYqmtfFwv_/?taken-by=jacksabbycraftlagers
This is a beer that pairs well with everything. With ringing in at 5.2 ABV and only 18 IBUs, it is bound to please craft enthusiasts and causal beer drinkers alike. It is incredible the amount of flavor that has been packed into such a straightforward beer. Pale golden in color with fresh, malty aromas, House Lager is far and away more deserving of the decades old "tastes great/less filling" Miller Lite advertising campaigns than Miller Lite is, though that admittedly might not be saying much.
There is a reason that House Lager is available as a part of Jack's Abby's year-round slate. It belongs in your hand on the spring day of the year when you are finally able to go outside. It belongs at the ballpark on a summer night. It is malty enough to leave you satisfied on a crisp autumn afternoon. Those times when a break is needed from the conspicuous stouts and porters of the winter? House Lager is the ideal candidate to provide a break from the weight of the season.
Jack's Abby House Lager is available in the northeast on draft, in six-pack tall boys, and 15-pack cans.
---