No Comments
Turk's Head Brewery | I-SOON REACH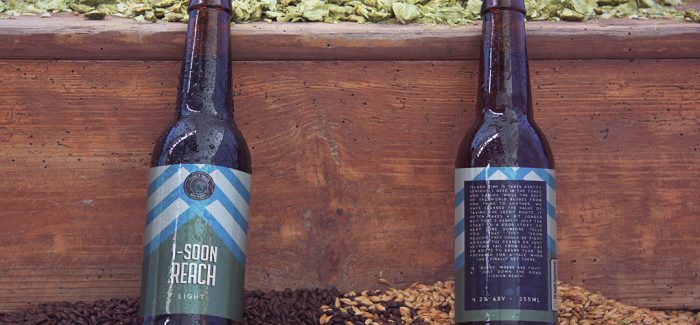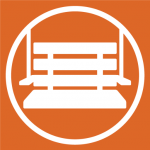 Turks and Caicos Islands is a group of Islands located in the Atlantic Ocean southeast of the Bahamas. The first inhabitants of Turks and Caicos were the Arawakan-speaking Taino people, who arrived between 500 and 800 AD. In 1512, Spanish conquistador Juan Ponce de Leόn's arrival created slavery and depopulated the islands by European disease. In the centuries since, Turks and Caicos has been under several different European powers but gained independence in 1973. Since then they have remained a separate British Overseas Territory.
In present day, you can venture down to the beach, walk among the soft sand with seashells tickling your toes, and swim through the beautiful warm blue water. There are no worries in Turks and Caicos, and time seems to float away among the soft rolling waves. If you were to venture to the beautiful island waters, you might see a white shack where an elderly lady is cooking up some delicious grilled chicken legs, jerk pork, seasoned buttery Caribbean rice, and luscious plantains. After filling your belly, you might venture over to the wood bar and drink rum and punch (mostly rum) and Turks and Caicos' best cold local lager. This lager will remind you to enjoy the warm summer day and forget about anywhere you must be. Island life has a way of carefully bottling responsibility and floating it out to the middle of the ocean.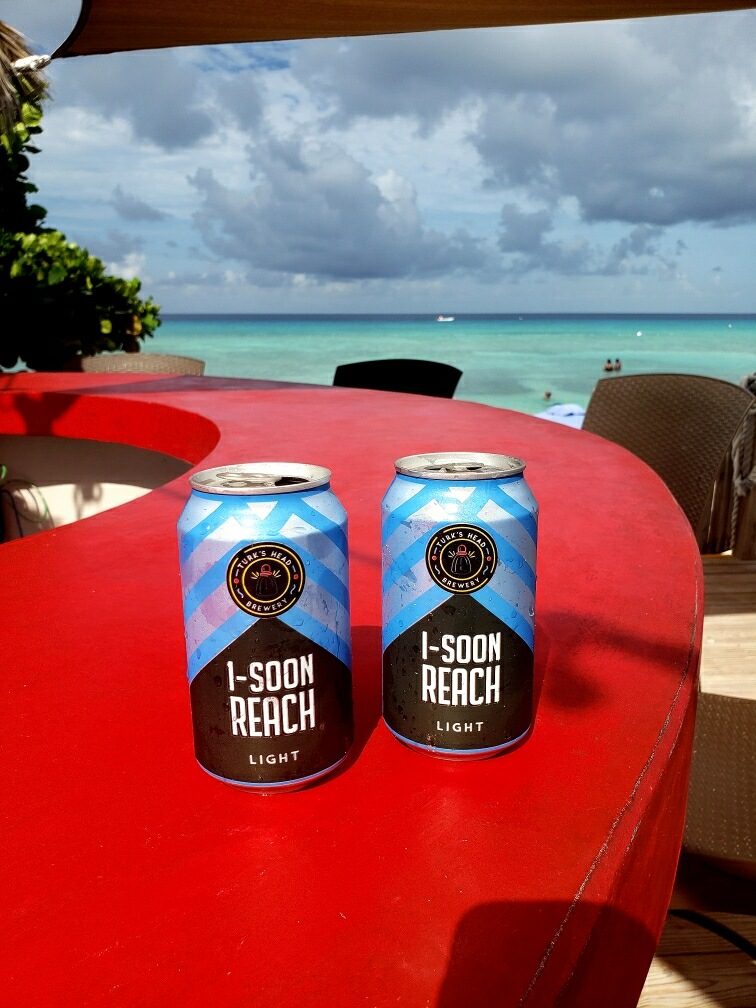 This past September my fiancée and I threw away all responsibility and ventured out to the gorgeous Caribbean, but most memorably Turks and Caicos Islands. Turk's Head Brewery is known for island-inspired beers such as I-AIN-GA-LIE Lager ("I-AIN-GA-LIE that fish was as big as me"), GON-TA-NORT Amber Ale ("I'm GON-TA-NORT for some fresh crab") and DOWN-DA-ROAD IPA ("I'm just DOWN-DA-ROAD see you in twenty"). In August, Turk's Head Brewery released a new light beer that has since taken the local market by storm. I-SOON-REACH has quickly become a local favorite for the refreshing and crisp taste. The ABV is a low 4.2%, which can allow a person to drink several on a warm summer day or partner well with the mind-altering strong rum and punch. It is beautifully balanced with a golden, clear hue and a hint of citrus taste. It can be enjoyed as a complement to island jerk pork with a side of rice or with friends while standing in the ocean. My fiancée and I had the pleasure of doing both.
"Island time is taken pretty seriously here in the Turks and Caicos. While the rest of the world rushes from one thing to another, we have learned the value of taking the scenic route. It often takes a bit longer but that's usually just the start to a good story. So next time someone tells you they'll 'soon reach,' they could be right around the corner or just setting sail from Salt Cay en route to Grand Turk. Be prepared for a tale when they finally get there."
Q: "Buddy, where are you?"
A: "Just down da road. I-Soon-Reach."
Featured Image: Turk's Head Brewery
---