No Comments
Call to Arms Brewing | The Legend of Khores Ballroom Beer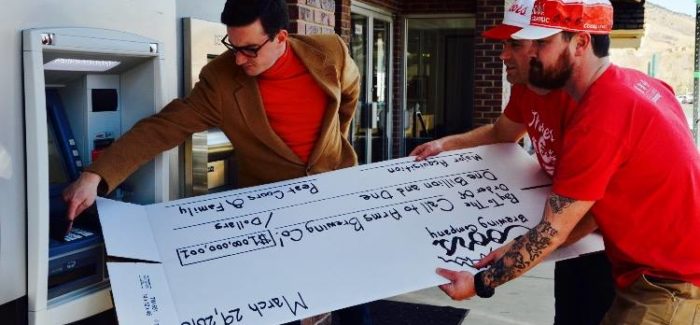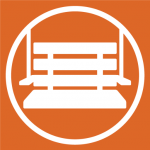 I don't need to introduce Call to Arms Brewing to most of you, because you've likely already heard all about it. I don't need to tell you their Khores Ballroom Beer has become a staple in Denver, Golden and the rest of the world. I certainly don't need to remind you Khores is delivered from a humble, though up-and-coming brewery modeled after an English-style pub in Denver's Berkeley neighborhood.
Many of you already know Call to Arms' astute dedication to providing a modern craft brewery experience steeped in Old-World tradition. We know Khores is a beer so wonderful and so famous Sam Elliott himself once referred to it as "pretty good." But do you really know the Legend of Khores? A beer so revered, another local brewery of a suspiciously similar name had no choice but to purchase its recipe for one billion and one dollars? The tale is simply remarkable. Almost unbelievable.
The story begins with three amigos – Jesse Brookstein, Jon Cross and Chris Bell – who started their journey together brewing, cellaring and packaging beer at Avery Brewing Company. Over a lager or two one day, they were suddenly visited by the ghost of St. Gambrinus, who insisted our heroes were destined to craft the only beer worthy of this new millennium. At first unimpressed by the drunken sprite's pleas, they gave in once Gambrinus offered to cover their bar tab and fly them to Europe.
There isn't much known of the trio's travels in the Old Country, other than they single-handedly saved the life of His Royal Highness Prince Albert II's niece and counseled Chancellor Angela Merkel on foreign affairs. But we do know when they found the perfect yeast, Korbach, for our now beloved ballroom beer. It was 2014, while attending the esteemed Weihnachtsmarkt in Korbach during Christmas. They stumbled upon an inn serving one beer and one beer only, a beer the locals simply referred to as "Kors" in honor of their stoic town. Our brothers drank nothing but Kors at this inn for 43 straight hours. Historians now hold this discovery to be as important as the signing of the Magna Carta.
https://www.instagram.com/p/BSW7Dufjq4G/?tagged=calltoarmsbrewing
Our three amigos knew they had to bring this lager home to Denver, inspired by the world famous and prestigious Colorado ballrooms, where blue collar workers rub elbows with the wealthy elite. And so they made a pact to fulfill Gambrinus' call to arms and deliver a beer worthy of our times to the Centennial State. With the full support of spokesman Khores Sexy Man, our heroes released the now famous Khores Ballroom Beer in April, 2015.
Khores carries the tradition of the pale lager, a style which originated in Europe during the mid-19th century before moving to America with German immigrants. This style is normally a modestly-hopped lager and sometimes uses adjuncts such as rice or maize. Khores Ballroom Beer however is brewed with 1000% Rocky Mountain water, pilsner malt and Hallertau Hersbrucker hops. And of course the esteemed Korbach yeast!
Khores Ballroom Beer delivers with a light bready aroma supported by earthy noble hops, a subtle sweetness and crisp body with an inviting finish. Men and women of all legal drinking ages and cultures now celebrate having such an approachable beer within reach. With the help of Khores Sexy Man, a world-renowned connoisseur of all things rather unachievable (but always sexy), Khores has become a go-to beer everywhere for everyone. From a moody dark tavern, to a sunny beach, to the very ballrooms Khores is named for.
We all are better for our brothers' discovery. And bless Gambinus, Khores Ballroom Beer is now available as a crowler three-pack! That's 96 ounces of history. Cheers, friends!
---