No Comments
Big Beers Belgians & Barleywines Launches Craft Your Own Celebration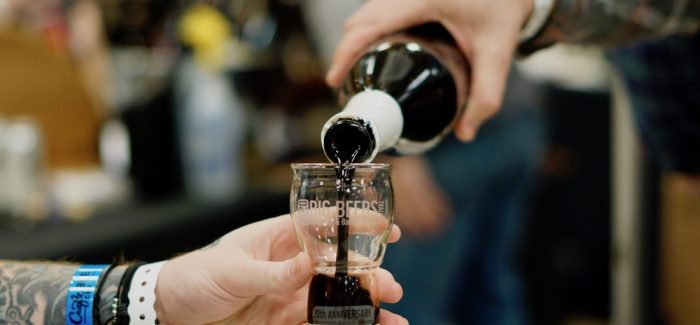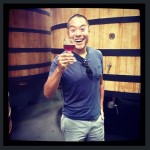 It's been no secret around these parts that the Big Beer Belgians and Barleywines Festival is widely regarded as one of the most celebrated beer fest experiences in the country. However, with this past year and 2022's back-to-back cancellations, both as a result of COVID, it'll likely mean a full three-year hiatus before attendees will get an opportunity to enjoy rare high ABV beers at even higher altitudes.
But all is not lost, as the team behind Big Beers has recently announced a program that'll allow long-time fans to channel their inner Big Beers experience from wherever they're located. 2022's  "Craft Your Own Big Beers" has partnered with more than 90 breweries to share a lineup of beers that can be found at taprooms or retail locations so fans can create their own Big Beers experience remotely.
"Since we can't gather in person, we really wanted to provide the inspiration and motivation for Big Beers brewers and fans to celebrate wherever they are," says Laura Lodge, Big Beers Educational Foundation Executive Director. 
"It's about keeping the energy and spirit alive, supporting each other, and continuing to spread the word about the unusual and amazing big (7% abv), Belgian (in style), and experimental beers these artisans continue to create."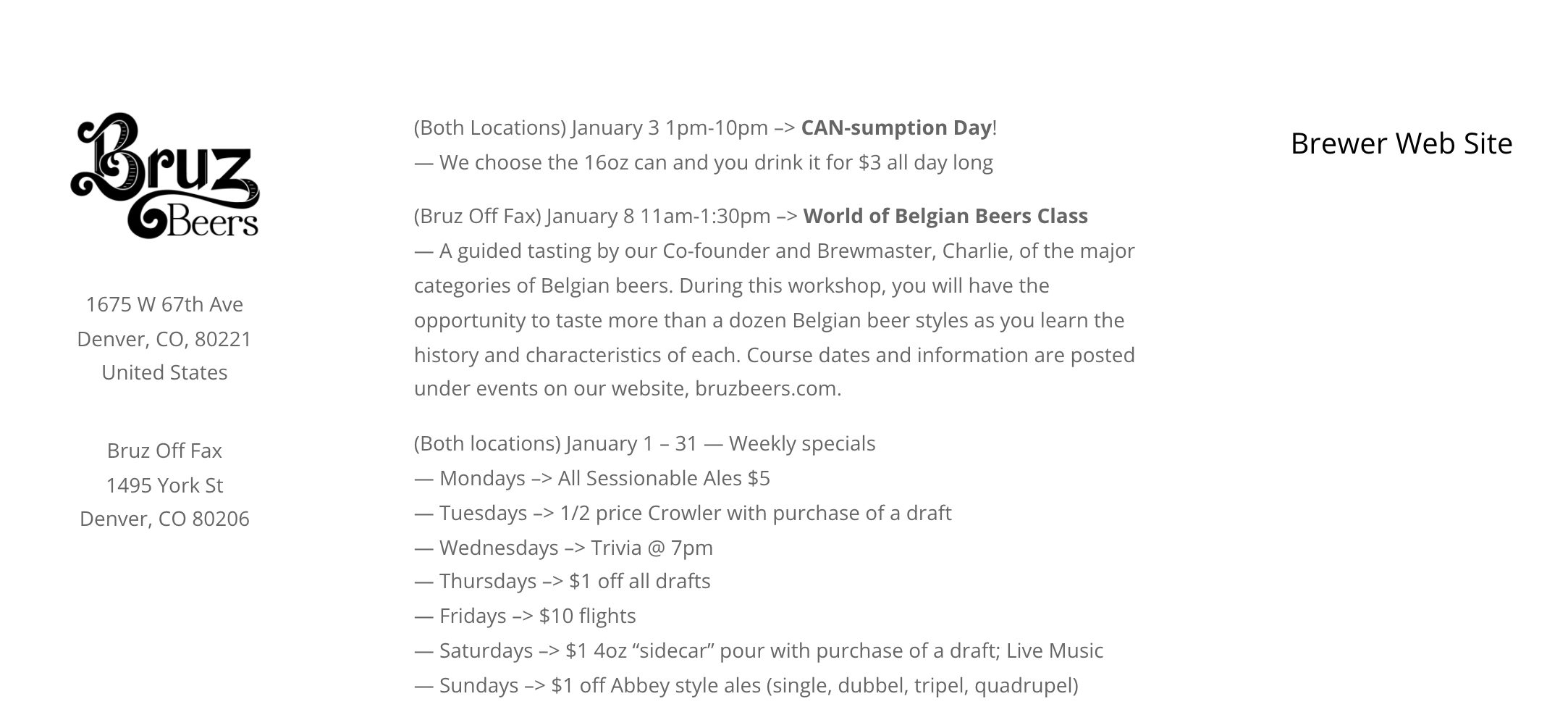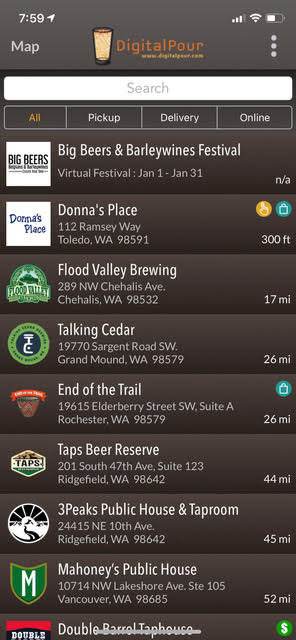 To help fans keep tabs on all Craft Your Own Big Beers experiences available during that first week in January, Laura and her team have partnered with the Digital Pour app to help with listing each brewery's promotions. They've also partnered with event sponsors, Brewery Finance and Antigo Zeon, and artist Misty Gordon Creative to produce a new 2022 commemorative shirt, which is now available for ordering.
The Craft Your Own Program is now LIVE via the Digital Pour app and website, with participating breweries (also found below) as well as beers already listed.
Accomplice Beer Company
Alesong Brewing
Avery Brewing Co.
Baere Brewing
Barrel of Monks
Beachwood Brewing & Blendery
Bell's Brewery
BJ's BrewHouse
Blue Moon Brewing Co. RiNo
Bootstrap Brewing
Bosteels
Boulevard Brewing Co.
Brasserie D'Achouffe
Brewery Ommegang
Brix Brewery & Taphouse
Bruz & Bruz Off Fax
Burns Family Artisan Ales
Casey Brewing and Blending
Cerebral Brewing
Cigar City
Crooked Stave Artisan Beer Project
Crystal Springs Brewing
Deep Ellum Brewing Company
DESTIHL Brewery
Dillon Dam Brewery
Dogfish Head Craft Brewery
Dry Dock Brewing Co.
Duvel
Ecliptic Brewing
Eddyline Brewing Co.
El Rancho Brewing
Elevation Beer Company
Epic Brewing Co.
Fiction Beer Company
Fifty West Brewing Co
Firestone Walker Brewing Co.
Flying Dog Brewery
Gilded Goat Brewing Company
Goose Island Beer Co.
Grand Teton Brewing Company
Gravity Brewing
Great Divide Brewing Co.
Grossen Bart
Guanella Pass Brewery
Gunbarrel Brewing Co.
Het Anker
Highland Park Brewery
Horse & Dragon Brewing
Jackie O's
Jagged Mountain Craft Brewery
Joyride Brewing
La Cumbre Brewing Co.
La Trappe
Launch Pad Brewery
Left Hand Brewing Co.
Lindemans
Liquid Mechanics Brewing
Living The Dream Brewing
Locavore Beer Works
Lone Tree Brewing Co.
Loveland Aleworks
Mockery Brewing
New Belgium Brewing
New Holland Brewing Co.
Odell Brewing
Odyssey Beerwerks
Orval
Oskar Blues Brewery
Outer Range Brewing Co.
Pagosa Brewing Co.
Palm
Phantom Canyon Brewing Company
Pikes Peak Brewing
Platt Park Brewing Co
Primitive Beer LLC
Pug Ryan's
Purpose Brewing
Ratio Beerworks
Resolute Brewing Co.
River North Brewery
Rochefort
Rodenbach
Rowley Farmhouse Ales
Samuel Adams Brewery
Sanitas Brewing
Sierra Nevada Brewing Co
SkaStreet Brewstillery
Solemn Oath Brewery
Sonder Brewing
Spangalang Brewery
Spice Trade Brewing Co.
St. Feuillien
Stone Brewing
Strange Craft Beer Company
Surly Brewing
Telluride Brewing Co.
The Ale Apothecary
The Bakers' Brewery
The Colorado Farm Brewery
Troegs Brewery
Unibroue
Upslope Brewing Company
Urban Chestnut Brewing Co.
Ursula Brewery
Vail Brewing Co.
Väsen Brewing Company
Verboten Brewing
Westbound & Down Brewing Co.
Westmalle
Wibby Brewing
Wiley Roots Brewing
Wonderland Brewing Company
Woods Boss Brewing Company
---