No Comments
Side Project Brewing | M.J.K. Barleywine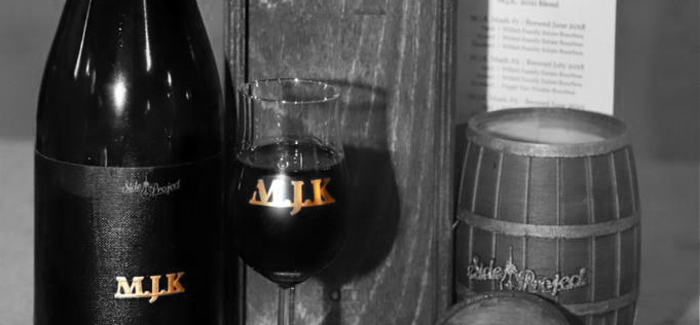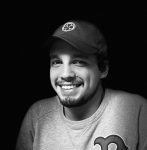 It is so difficult to address the true outcome of a beer so heavily shrouded by hype. It's no secret to the craft beer community that Side Project Brewing boasts one of, if not the best, barrel programs in the world. Even the likes of M.J.K., a beer representing the culmination of their barleywine production, finds itself constantly under scrutiny, for the most part by those who will never actually have a chance to try it themselves. Again provided with an incredibly rare opportunity to open yet another La Coterie exclusive bottle, M.J.K. was one in particular that needed a showcase.
The Hunt for M.J.K.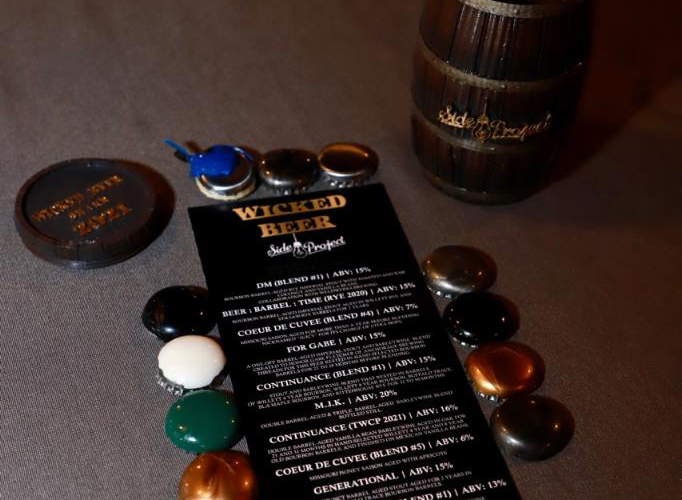 I had decided in the midst of COVID, only a few months after the Side Project Invitational, that I was going to begin collecting Side Project bottles with some buddies and plan a bottle share for once everything settled back down. I never had any pre-conceived notions of what I might land or what bottles I was going to try and track down. All I knew was that I wanted it to be big. That said, I never expected M.J.K. big. With the help of great connections and a lot of luck, I managed to track down and obtain this La Coterie exclusive barleywine for the centerpiece of my bottle share.
The Breakdown
For those unfamiliar with M.J.K., here's a breakdown of the beer itself.
M.J.K. was brewed, aged, blended and bottled in honor of Cory & Karen's son (also see the article for their beer dedicated to their other son, O.W.K.) This English-inspired Barleywine was conceptualized more than three years ago and was first brewed in June of 2018. As time has passed, three unique recipes for M.J.K. have been brewed and then aged for their first rest in Willett Family Estate barrels. These unique expressions allowed our ever-changing perception of what Barleywine is to be explored and revealed to you through our precise blending of double barrel-aged and triple barrel-aged Barleywine.
M.J.K. 2021 Blend:
M.J.K. Mash #1 – Brewed June 2018
Aged- Willett Family Estate Bourbon
Rested – Willett Family Estate Bourbon
Finished- Willett Family Estate Bourbon
M.J.K. Mash #2 – Brewed July 2018
Aged- Willett Family Bourbon
Rested- Willett Family Bourbon
Finished- Pappy Van Winkle Bourbon
M.J.K. Mash #3 – Brewed June 2019
Aged- Willett Family Bourbon
Finished- Willett Family Estate Bourbon
ABV 20% | Bottled STILL
The Experience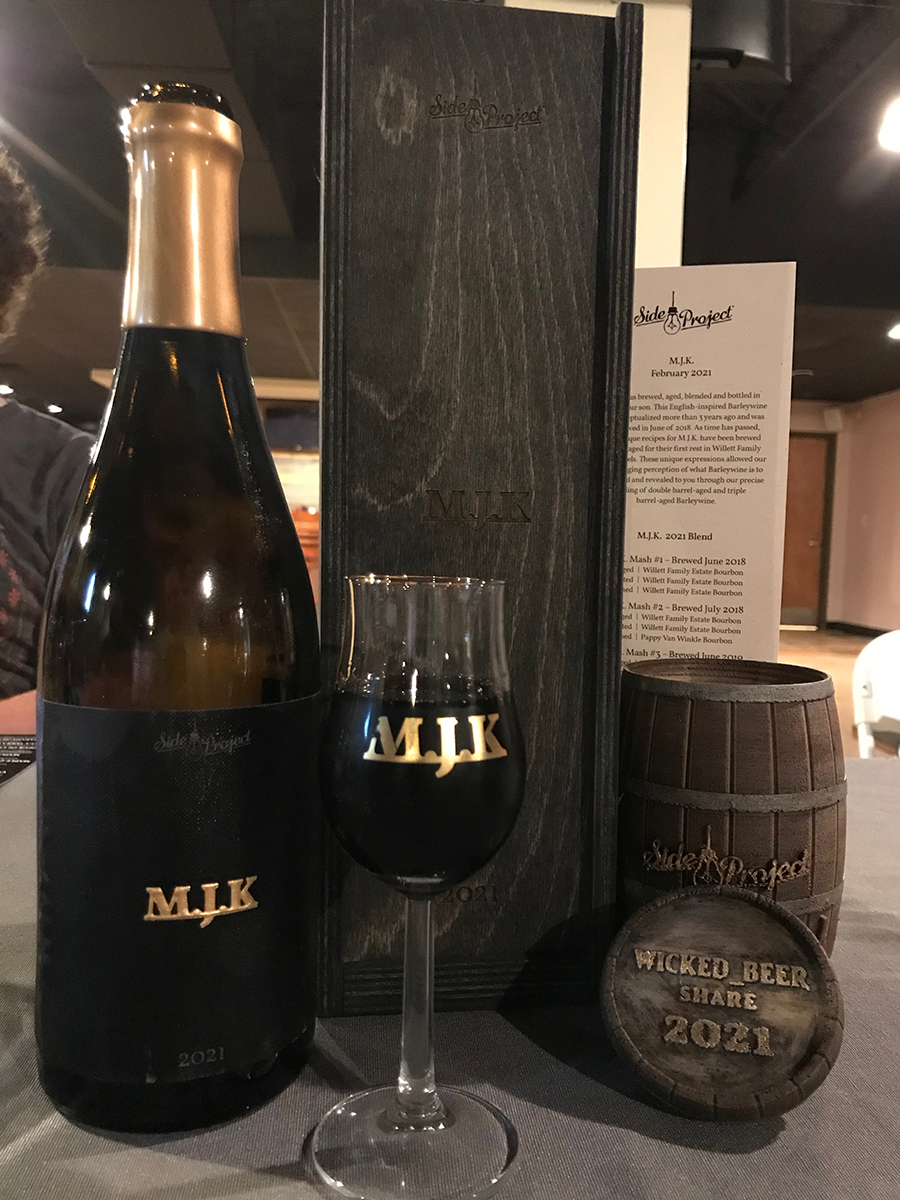 As denoted on the embossed description card that accompanied the beer in its laser engraved wooden box, the beer poured still. Dark and brooding in its deep brown coloration, the beige bubbles that sprouted up upon the pour quickly retreated back into the viscous, quickly motionless liquid.
When a base barleywine is blended, rested, and finished in three separate mashes and incorporated together to highlight the shining components of each individual barrel's notable characteristics, there's two things you can count on. 1) This beer will take TIME to break down and really appreciate, and 2) the ABV will knock you on your ass.
The Profile
The complexity of M.J.K. is incredible; greeted immediately with rich, sweet toffee on the nose, a balance of caramelized sugar contrasted by a much more robust, slightly smoky molasses flavor. As that initial punch softens there's a distinct yet brief softening on the palate, giving nostalgic flashbacks to endless dishes of your grandmother's Werther's caramel candies.
The Silky smooth, melted brown sugar essence is quickly replaced by one of the more welcome and recognizable flavor components in barleywine: the beloved raisin. Sweet, and just a touch leathery, it really helps to accent the potency of the barrel. This quality, which amazingly at 20% ABV, had taken a backseat during the period of time the liquid went from the glass along its journey towards the back of the throat. Charred oak, freshly processed vanilla, smoke, boot leather, and a touch of ethanol strike the back of the throat on the tail. While it's a forceful reminder of the gravity on this beer, it still didn't drink close to 20%.
The smooth warmth of the alcohol. The complexity of each individual component. All these things expertly integrated had M.J.K. going down like a 14-15% barrel-aged beer AT MOST.
In Conclusion
Now, all this seems a bit dramatic; a bit embellished. The goal is to take you through the steps of a beer that deserves every word of the breakdown. A complexity highlighted in every facet. A beer that, in short, is well worthy of any and all hype it has received. To Conclude? Trust in Cory King and Side Project. Let's just say the surname fits. This truly was the perfect headliner to a monster share. Peep the graveyard below.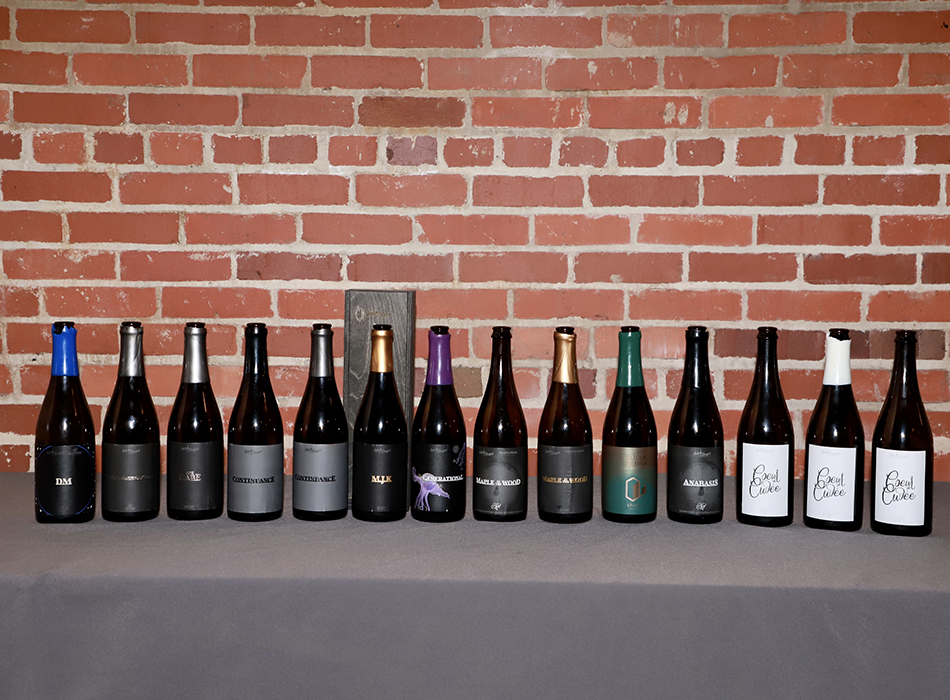 ---