No Comments
Vinnie Cilurzo & Matt Brynildson Discuss Their STiVO Pilsner Collaboration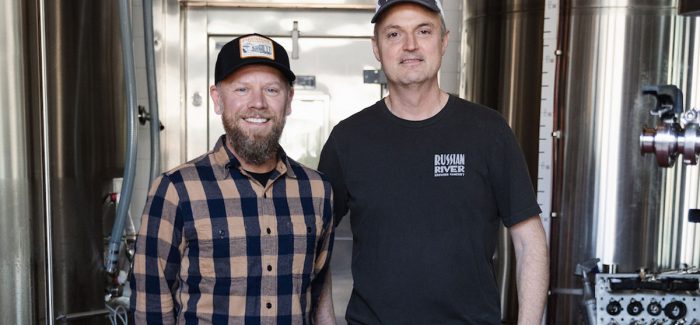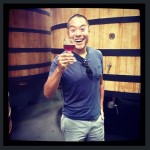 Throughout history, there have been rare occasions when two once-in-a-lifetime talents combine to form a unity even more perfect, that prove combined talents can be just as good, if not better than individual achievements. Jordan and Pippen, Shaq and Kobe, Ruth and Gehrig, Simon and Garfunkel, Hall and Oates.
In the brewing world, both Russian River Brewing and Firestone Walker Brewing have both individually produced highly accomplished beer programs in their own right, serving as pioneers in the realm of hoppy beers, mixed culture sours, and wilds, as well as German-style Lagers. But the two share more than a mutual appreciation for a balanced portfolio.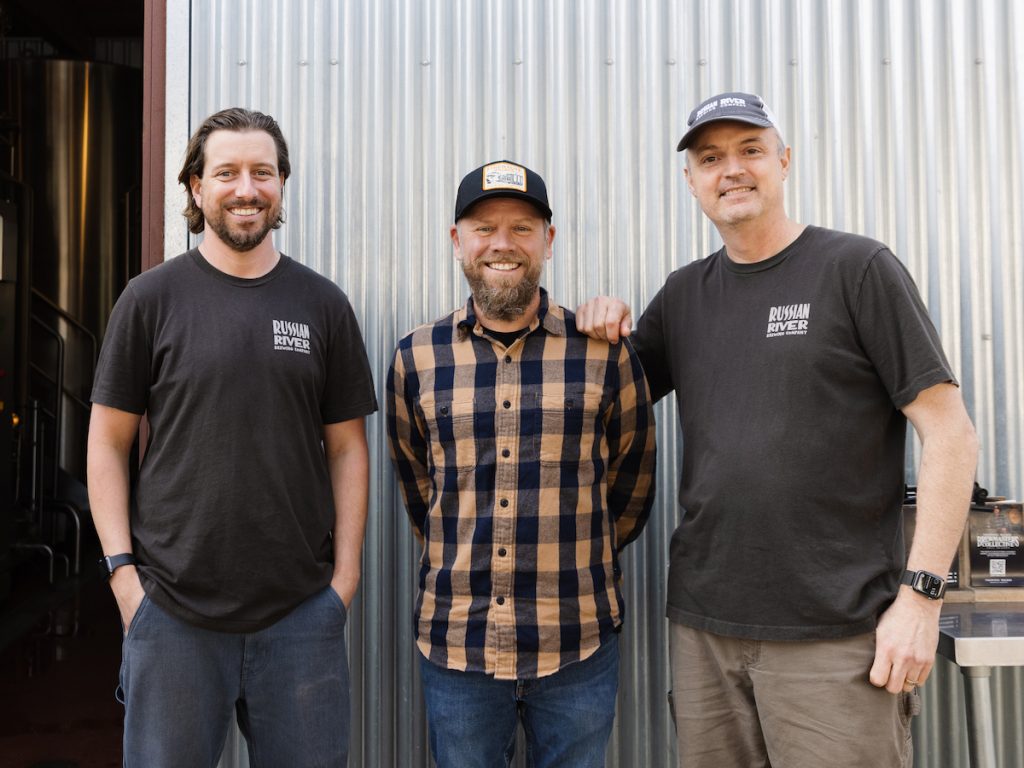 Their friendship spans the length of over 15 years to when Russian River co-founder Vinnie Cilurzo would call up Firestone Walker Brewmaster Matt Brynildson for technical input, and likewise, when Firestone Walker was building their Barrelworks facility, Cilurzo would return the favor by lending his expertise with jumpstarting their new wild program and also gifting Brynildson's team with his original bottling line.
Then in 2014, when Russian River was undergoing a brewhouse expansion, the two would once again link up to brew the iconic Pliny the Elder down in Paso Robles. However, despite this deeply-rooted connection, it wasn't until 2016 that the two would officially collaborate on a beer together. Because of both brewers' mutual love of Pilsners, the momentous unity would be marked with a mashup of each brewery's iconic Pilsner recipes combining Russian River's STS Pils featuring French Aramis hops with Firestone Walker's Pivo Pils' German Savir hops.
The result was STiVO Pils, an unfiltered Keller Pils which nods to the mutual respect shared by each brewery. Today STiVO Pils returns as a small-batch limited release. So we caught up with both Cilurzo and Byrnildson to learn a bit more.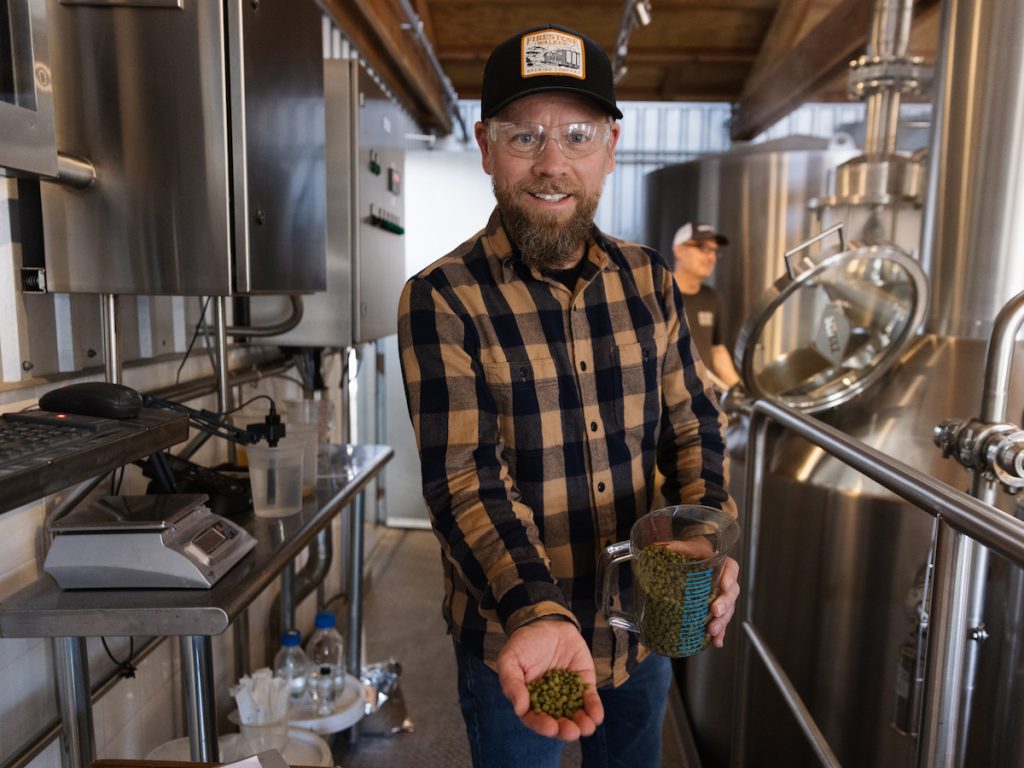 PorchDrinking (PD): Tell me a little bit about how y'all first got to know each other both as friends and as mutual mentors when it came to ideating about beer.
Vinnie Cilurzo (VC): If my memory serves me right, we first met when I visited Goose Island many years ago when Matt was still there. But it was at the first or second Hop Union hop school that we connected on the West Coast. With our love of hops, we became instant brewer friends, but beyond that we are close friends outside of the beer industry as well. To me, Matt is one of the best beer recipe designers/writers I know and I have huge respect for what he has done at Firestone Walker.
Matt Brynildson (MP): Vinnie and I hit it off very early on and I certainly have massive respect for his brewing knowledge, his beer creations and everything he has done to share his knowledge with other brewers. I recall visiting the original Russian River location at Korbel back in the day and him being very open then. I also recall having a beer together at CBC in New Orleans in 2003 as well as the first Hop Union lectures we put on together back in 2004.  I had been following what he was doing before we met and there was no way I wasn't going to get to know the guy responsible for Double IPA!  We share a very common brewing philosophy and curiosity, especially when it comes to hops.
Both Firestone Walker and Russian River have mutually blossomed as brands that have a proven track record when it comes to excelling at a diversity of styles, what is it about Pilsners that continue to prevail as mutual favorites and ultimate lead to the creation of this beer?
VC: For me, Pilsner is a very difficult style to brew and I'm sure Matt would agree. So from that standpoint, I love the challenge of making this style. Long before I made STS, I was drinking Pivo and the first batch of STS was in 2014 after a trip to Germany visiting our friend Eric Toft at Schönram Brewery in Southern Bavaria. Now, almost eight years later, I finally feel like we are hitting our stride with STS. There are so many nuances to making a great Pilsner.
Even though both Pivo and STS push the boundary with hops in a Pilsner, they both stay pretty close to the classic style in that the hop varieties we use, though more modern, are tied to old-school German hop aromas and flavors. It's not like we are using New Zealand hops in our Pilsners.
MB: Vinnie and I have talked at great length about being inspired by the Pilsners we have tasted on trips to Europe and Eric Toft has certainly been a positive influence on us both.  It's pretty common that when you get two or more brewers together and talk about the beers they want to brew for themselves, they talk about lager beers and most often Pils. It is a challenging style, but more importantly, it's such a perfect sessionable hop-forward beer when made properly. It easily becomes a chronic obsession.
When it comes to brewing Pilsners there's still a pretty wide diversity of approaches, from Czech-style, or German, to more dry-hopped versions that might be considered more of a hoppy lager. For STS and Pivo you both preferred to dry hop your Pilsners with a newer wave of European hop cultivars versus traditional noble hops. What profile attracted you to each of those hops individually and what characteristics do you get when the two are used together?
VC: For me being that Russian River Brewing Company is an IPA/hop-focused brewery, I wanted to make a Pilsner that was hop-focused but still help true to the classic roots of German Pils. A Pilsner can be every bit as hoppy as an IPA, but just in a different, more refined way.  On the topic of dry hopping, I wanted to have a more expressive hop aroma in STS but not like we do in one of our IPAs. It had to be more subtle and integrated into the malt and fermentation profile of the beer. With this in mind, we use different temperatures and techniques compared to the dry hopping we do with an IPA.
MB: I've always loved and respected Euro-Pils, but what really flipped the switch and sparked the idea of creating a new pilsner beer for the Firestone Walker lineup was tasting Tipopils from Italy. That beautiful beer convinced me that there was an elevating dry-hoping twist that could be legitimately applied to the style that might appeal more to the modern craft drinker. Both Pivo and STS use dry hopping in a similar way to lift the hop impression without losing the European DNA of the style.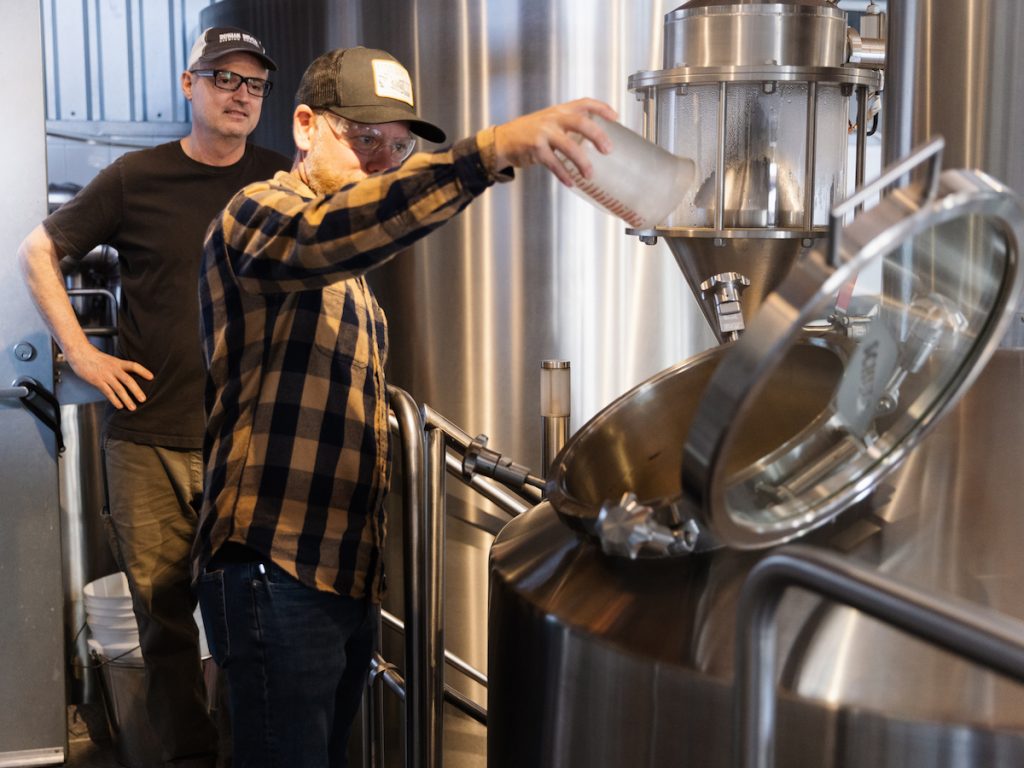 Taking the Keller approach is also interesting as the unfiltered nature of this beer is intended to make it feel like you're drinking straight from the tank but tell me about what this does from a flavor and experiential standpoint.
VC: STS is packaged as a Keller-style Pils, so we have some experience here. There is a fine line between having too much yeast though. We certainly don't want it to come off as a Hazy IPA-type beer. Too much yeast can also be off-putting in the flavor as it can come off as chalky. There is some education with a Keller-style beer, however, because we have not designed the grain bill to hold the haze like a Weise beer or Hazy IPA, so in time the yeast does settle out.  But the cool part of having a Keller Pils in a can or bottle is that the consumer can gently roll the can or bottle and re-suspend the yeast in the beer to get it to its original state.
MB: The STiVO collaboration was originally brewed to be a draft-only release all consumed within days of racking it to kegs (at the 2016 Firestone Walker Invitational Beer Fest event in Paso Robles) and so leaving it as an unfiltered keller beer was our preference to retain as much fresh flavor as possible. We still employ a long lagering step, so the beer is finished, mature, carbonated and the flavors are as developed as any other lager beer we would produce. I think it comes down to minimizing steps knowing that we are not shipping this far or expecting it will sit around for a long time. We both have had those magical experiences when we are visiting a brewer friend in an awesome lager brewery who pours you that perfectly fresh and amazing keller beer straight off the lagering tank. That is a little of what we are attempting to capture here. It also is a nice point of differentiation between this beer and Pivo, since we filter that beer and present it bright.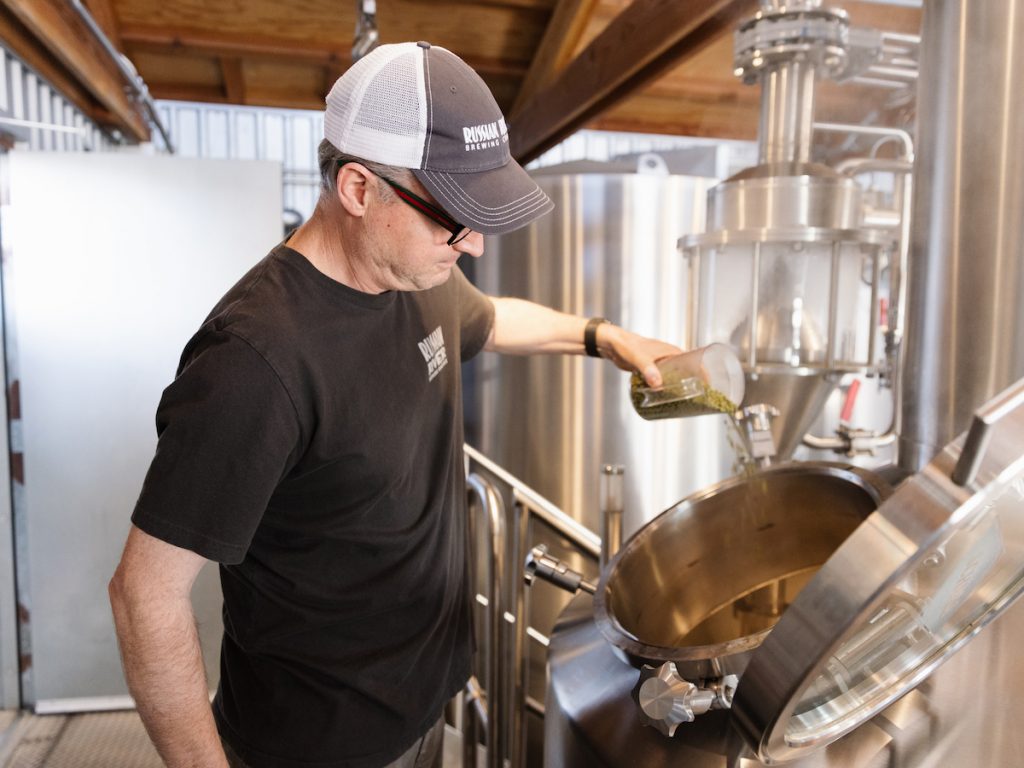 If you all were to collaborate on another beer that had to be a different style all together, what would that look like?
VC: Funny, Matt and I have never talked about a collab beyond STiVO.  Off the top of my head, we both also enjoy drinking Belgian beers, so maybe a hoppy blonde Belgian ale inspired by De La Senne's Taras Boulba or De Ranke's XX Bitter?  I'll be curious what Matt says!
MB: I doubt it would be an IPA and I'm very sure it wouldn't be a Hazy Milkshake IPA. Our collective thought patterns would likely lead us toward interpreting another European hop-forward classic, maybe an Orval-inspired beer or possibly reimagining a beer we both love like Taras Boulba. If we did that though, it would only be fair to bring in our good mutual friends from those breweries (past and present). That said, I could see us working on a Helles with a twist as well… really anything that required us to travel together, drink some beers at the source, and do some boots-on-the-ground research!
---