No Comments
2022 Collaboration Fest Announces List of Collaborating Breweries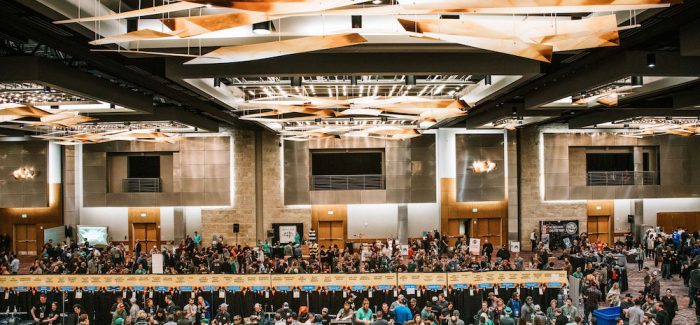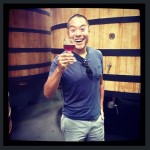 As temperatures in Colorado climbed back into the 70's for the first time in the new year, it feels like a fitting representation of the proverbial thaw that's beginning to take place across American society as a whole from the past two years.
And while COVID is by no means vanquished, rates have begun stabilizing from the frenzied pace of Omicron's most recent surge, which led to another round of social cancellations and postponements. Denver's Collaboration Fest, one of the first major beer events in the state to be put on pause at the start of the pandemic is finally moving forward after a two-year hiatus.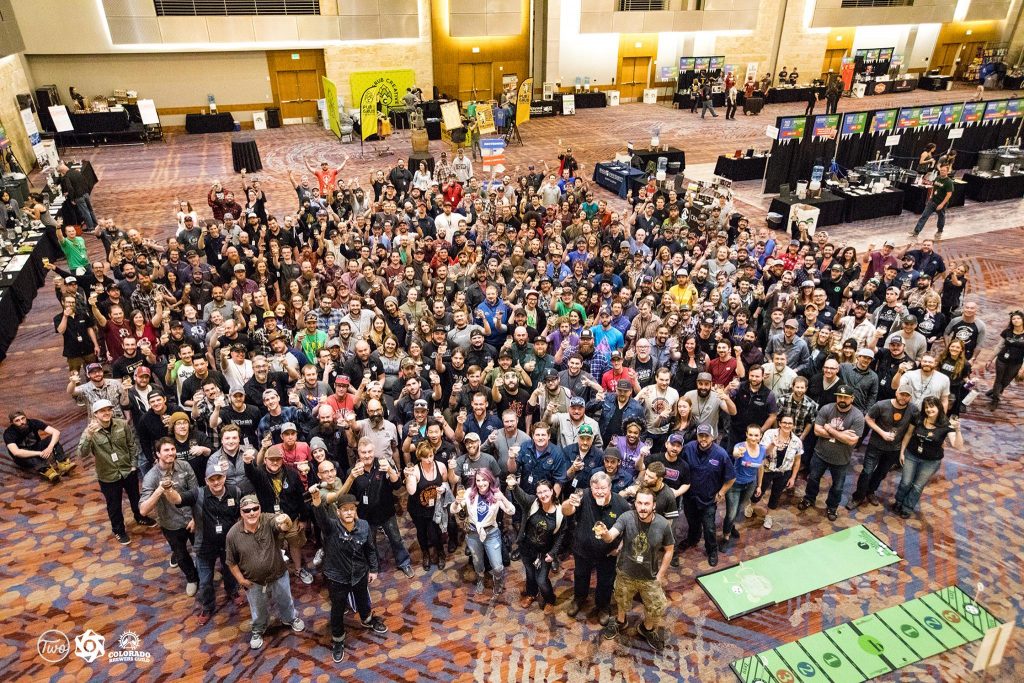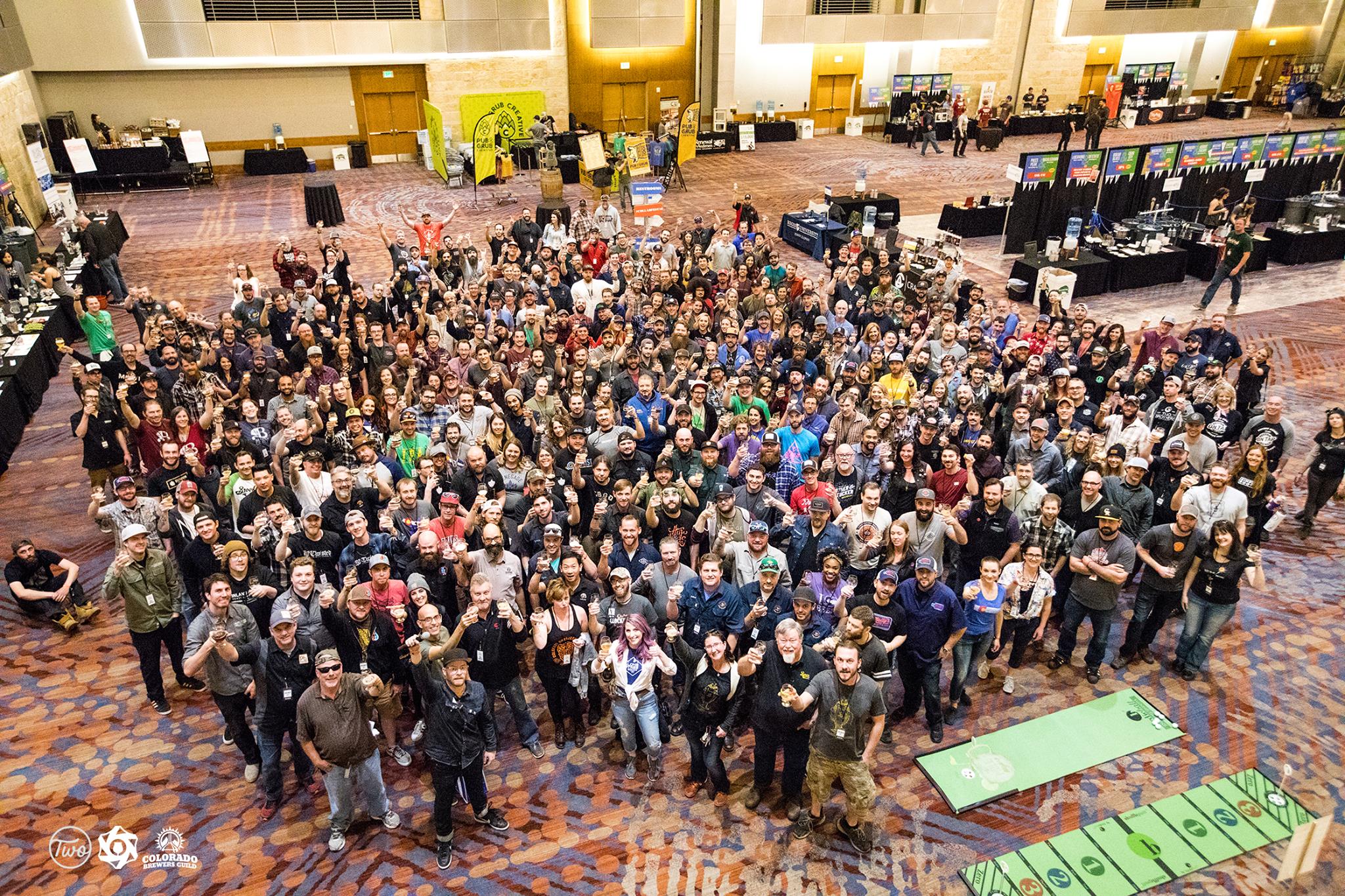 One of the more unique beer festivals in the country, Collaboration Fest brings together local and national breweries to brew unique, one-off collaboration beers specifically to be showcased at the event. This year's fest will feature 135 breweries teaming up to brew more than 90 beers and is scheduled to take place on Saturday, April 2 from 2-6pm for VIP ticket holders and from 3-6pm for General Admission ticket holders at the Fillmore Auditorium in Downtown Denver.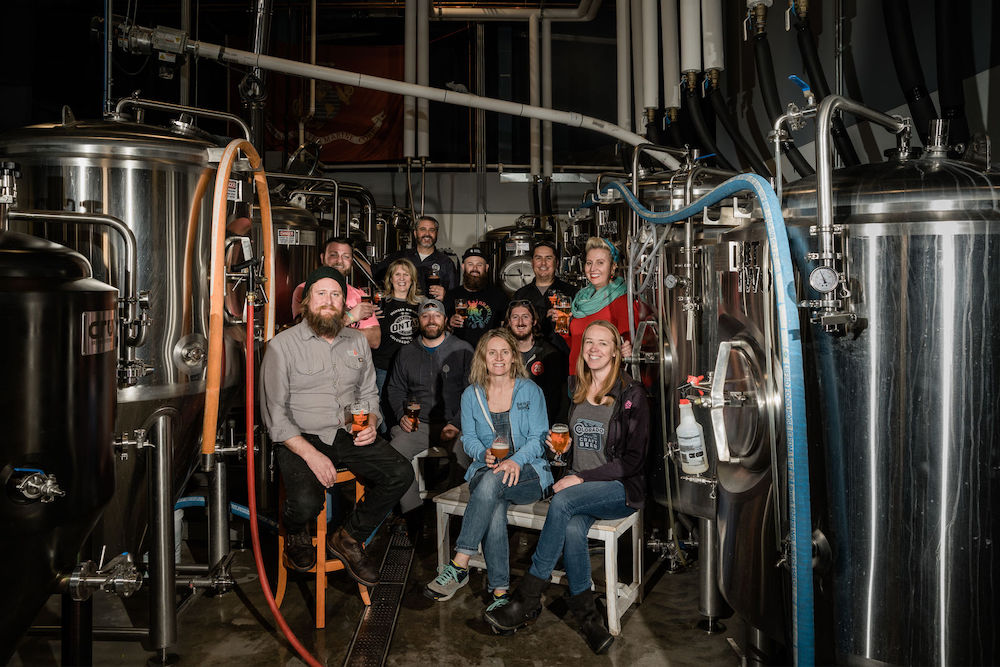 Tickets are currently available for $65 for General Admission with VIP ringing in at $85.
Today, event organizer, the Colorado Brewers Guild, shared a first look at the list of collaborating breweries participating in the 2022 Collaboration Fest sponsored by our friends at On Tap Credit Union.
2022 Collaboration Fest List of Collaborating Breweries
4 Noses Brewing Company and Lady Justice Brewing Company
4 Noses Brewing Company and Cerebral Brewing
6 & 40 Brewery and Coal Mine Ave Brewing Company
105 West Brewing Company and Wild Blue Yonder Brewing Co.
Aspen Brewing Company and Capitol Creek Brewery
Baere Brewing Company and Funky Fauna Artisan Ales (OR)
Baere Brewing Company and Mockery Brewing
Barquentine Brewing Company and The Empourium Brewing Company
Barrels & Bottles Brewery, CBG Board Members and On Tap Credit Union
Bierstadt Lagerhaus and Bagby Beer Bo. (CA)
Bierstadt Lagerhaus and Goldspot Brewing Company
BJ's Restaurant & Brewhouse (Boulder) and Very Nice Brewing Company
Black Bottle Brewery and Mythmaker Brewing
Black Project Spontaneous & Wild Ales and Jade Mountain Brewing Company
Blue Spruce Brewing Company and Cheluna Brewing Company
Bootstrap Brewing and Epic Brewing Company
Bootstrap Brewing and Left Hand Brewing Company
Broken Compass Brewing and Vail Brewing Company
Bruz Beers and River North Brewery
Burns Family Artisan Ales and Members of the Media
Cabin Creek Brewing and New Terrain Brewing Company
Call to Arms Brewing Company and Joyride Brewing Company
Cannonball Creek Brewing Company and Ratio Beerworks
Cannonball Creek Brewing Company and Riip Beer (CA)
Capitol Creek Brewery and Scratchtown Brewing Company (NE)
Cerberus Brewing Company and Red Swing Brewhouse
Cerebral Brewing and Lady Justice Brewing Company
Chain Reaction Brewing Company, Coal Mine Ave Brewing Company and Peak View Brewing Company
Cheluna Brewing Company and Comrade Brewing Company
CODA Brewing Co. and Uhl's Brewing Company
Cohesion Brewing Company and New Image Brewing
Cohesion Brewing Company and Hop Butcher For the World (IL)
Comrade Brewing Company and Glenwood Canyon Brewpub
Copper Kettle Brewing Company and FlyteCo Brewing
Downhill Brewing and Raices Brewing Company
Eddyline Brewery and Lone Tree Brewing Company
Eddyline Brewery and Rule 105 Brewing
Elevation Beer Company and Hideaway Park Brewery
El Rancho Brewing Company and Evergreen Brewery
Fritz Family Brewers and Prost Brewing
Fritz Family Brewers and Wibby Brewing
Funkwerks and Sparge Brewing
Great Divide Brewing Company, Crystal Springs Brewing Co. and Lone Tree Brewing Company
Great Divide Brewing Company and Goldwater Brewing Co. (AZ)
Great Divide Brewing Company and Knotted Root Brewing Company
Guanella Pass Brewing Company and Strange Craft Beer Company
Hideaway Park Brewery and Storm Peak Brewing Company
Holidaily Brewing Company and WestFax Brewing Company
Iron Mule Brewery and Two22 Brew
Jade Mountain Brewing and Jagged Mountain Craft Brewery
Jagged Mountain Craft Brewery and Los Dos Potrillos
Jagged Mountain Craft Brewery, MobCraft Beer, Spangalang Brewery and Woods Boss Brewing Company
Joyride Brewing Company and Westbound & Down Brewing Company
Kokopelli Beer Company and A Bit Twisted Brewpub
Knotted Root Brewing Company and BKS Artisan Ales
Lady Justice Brewing Company and Molly's Spirits
Launch Pad Brewery and Verboten Brewing and Barrel Project
Living the Dream Brewing Company and Ska Brewing Company
Living the Dream Brewing Company and Monumental Beer Works
Liquid Mechanics Brewing Company and Boneyard Beer(OR)
Liquid Mechanics Brewing Company and The Post Brewing Co.
Locavore Beer Works and Six Capital Brewing
MainStage Brewing Company and Upslope Brewing Company
Maxline Brewing and Mythmaker Brewing
Mirror Image Brewing Company, Phantom Canyon Brewing Company, Wynkoop Brewing Company and Fermly
Mirror Image Brewing Company and Phantom Canyon Brewing Company
MobCraft Beer, Pearl Street Brewery (WI), Inventors Brewpub (WI), McFleshman's Brewing Company (WI)
Mountain Toad Brewing and Over Yonder Brewing Company
New Image Brewing and Phase Three Brewing Company (IL)
New Terrain Brewing Company and Molly's Spirits
Odell Brewing Company, WeldWerks Brewing Company and Little Man Ice Cream
Odell Brewing Company (Sloan's Lake) and American Homebrewers Association (AHA)
Odell Brewing Company and Station 26 Brewing Co.
Odyssey Beerwerks and Woods Boss Brewing Company
Peak View Brewing Company and Resolute Brewing Company
Peculier Ales and Tres Litros Beer Company
Primitive Beer and Wild Provisions Beer Project
Prost Brewing and Seedstock Brewery
Purpose Brewing & Cellars and Alesone Brewing & Blending (OR)
Purpose Brewing & Cellars and Snowbank Brewing
Ramblebine Brewing Company and Vail Brewing Company
Ratio Beerworks and Molly's Spirits
Sleeping Giant Brewing Company and Maui Brewing Company
Smoking River Brewing Co. and Copper Club Brewing Company
Spice Trade Brewing and Counter Culture Brewery + Grille
Strange Craft Beer Company and Freetail Brewing Company (TX)
Stodgy Brewing Company and Timnath Beerwerks
Storm Peak Brewing Company and Roadhouse Brewing Co. (WY)
The Post Brewing Co. and Windfall Brewing Co.
TRVE Brewing Company and Inland Island Yeast
Ursula Brewery and Verboten Brewing & Barrel Project
Vail Brewing Company and Grand Teton Brewing Company (ID)
Wibby Brewing, Jack's Abby Craft Lagers (MA) and Maui Brewing Company (HI)
And more
---