No Comments
Wild East Brewing Co. | Acceptance Altbier Ale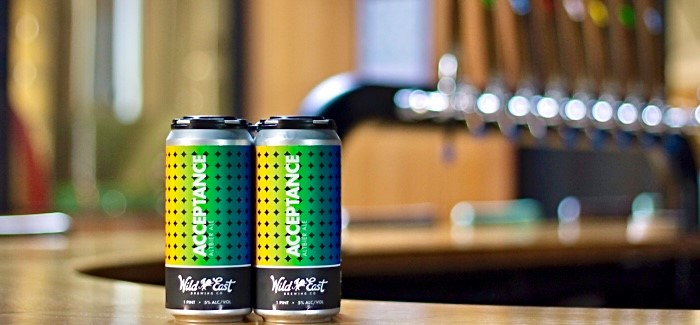 Wild East Brewing Co. is kicking off Pride Month with the release of Acceptance. It's a statement meant to let customers know that making all people feel accepted is important to the brewery. Brewer/co-founder Brett Taylor says, "We make this beer as a reminder that you're welcome to be you. We see you and we care about you."
This is the second year the Brooklyn New York brewery will be releasing Acceptance, an Altbier. Taylor says the response to Altbier as a style has been interesting from customers. "This kind of beer lives on two levels," he says. By this, he means there are beer nerds excited to see someone making an Alt, and others introduced to the style to support the Pride Month initiative and loved it. It's not surprising as it's rare but highly approachable. The hybrid German-style beer is brewed with ale yeast but incorporates lager techniques. It creates a flavorful beer with a clean profile.
To make this, Taylor says, "We hone carefully to the traditional ingredients." This means a malt bill with predominantly Weyermann Munich malt, but Wild East includes a little Caramunich for "complexity, mouthfeel and color." There's also some Carafa Special, which adds color without giving roasty character. The hop bill features the German-grown Tettnanger.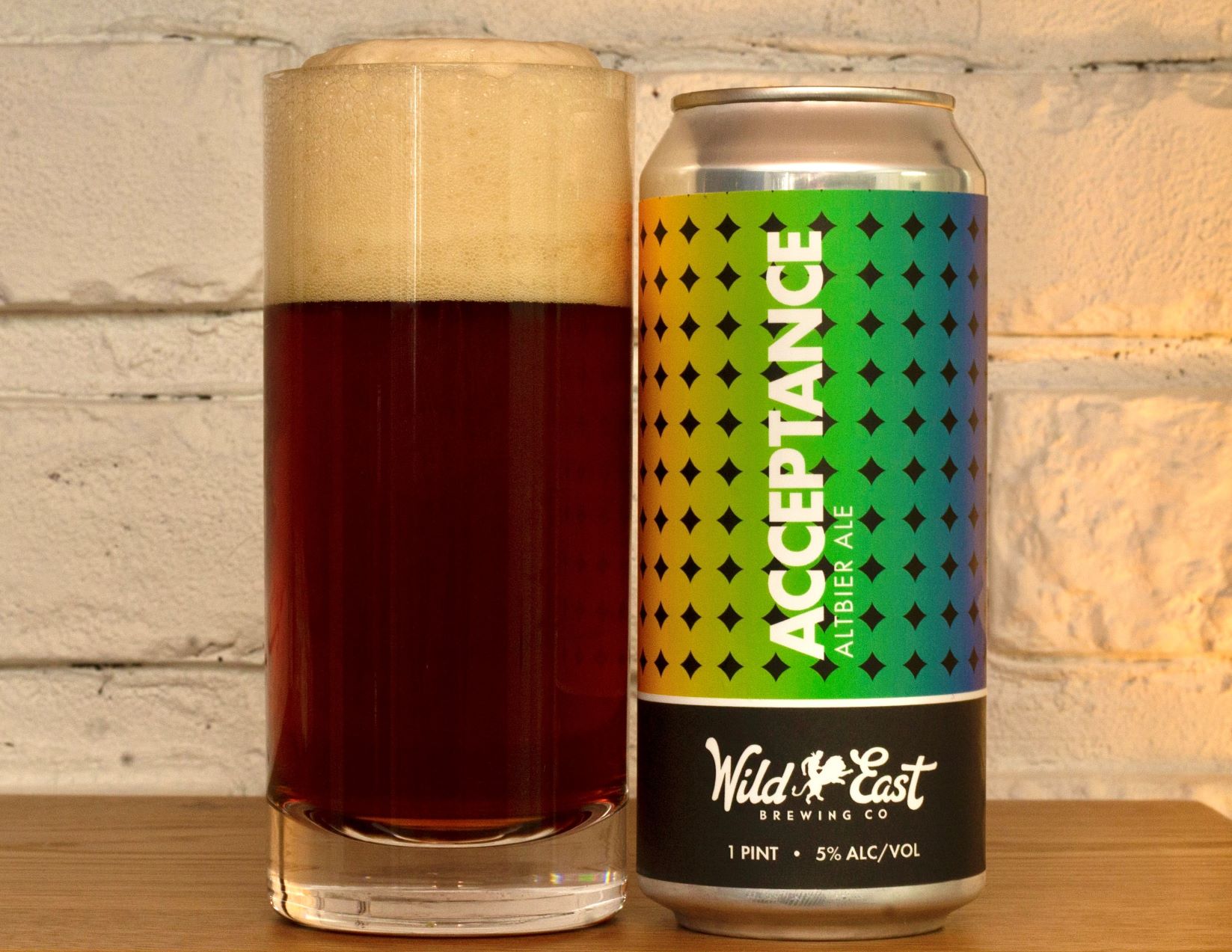 Key to the beer's robust flavor is the multi-step, double-decocted mash. As Taylor says, "it leans into the round mouthfeel and delicate, subtle sweetness of the crystal malts. We create a beer that is a touch sweet in the middle, but has a dry, toasty finish."
The result is a beer that Taylor compares to food. "The best foods, be they sweet or savory, live on flavors developed through Maillard reactions; i.e. browning and caramelization. I think the more we can educate people that malt-derived flavors are the same flavors they seek out in their food, whether it be steak, seared dumplings or a good chocolate cookie, we'll have them."
And this is a beer that would pair well with an array of dishes. Perhaps at a celebratory feast for Pride Month. Taylor states, "For me this is a great porch/stoop/balcony/enter-your-own-outdoor-space-here beer." We're partial to porch drinking.
---