No Comments
Kings County Brewers Collective | Beach Zombie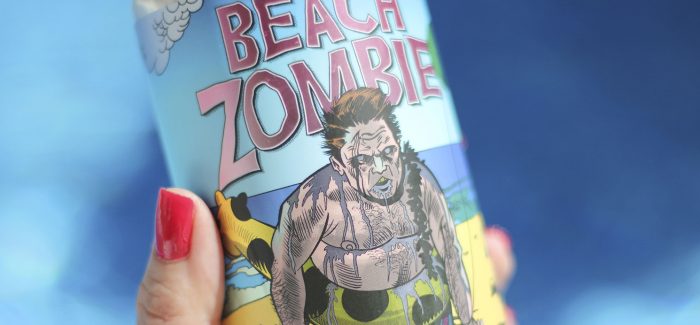 I love KCBC. Not only because their taproom is dog friendly, but also because they make one of my favorite summer crushers: Beach Zombie.
At 4% ABV, Beach Zombie is a Strawberry Guava Sour that pours an absolutely beautiful opaque peach pink color. You can't help but get a little giddy as you see it flow from the can and fill your glass. The nose is fruity and gets your palate excited for the flavors to come. The taste is pleasantly tart strawberry and guava up front, with a refreshing finish that makes it extremely sessionable.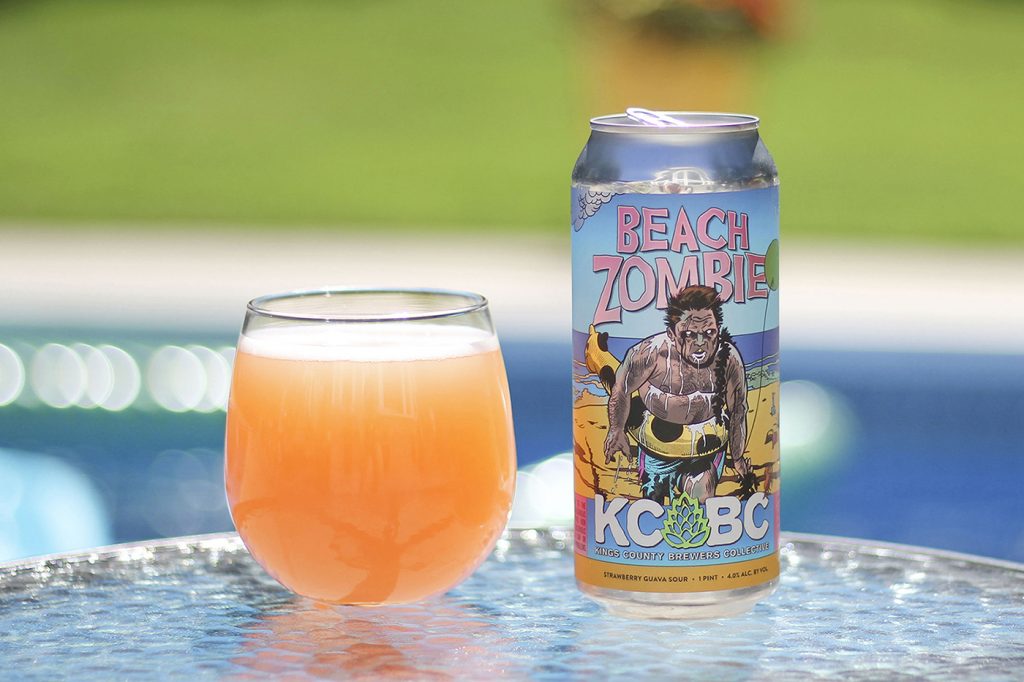 Aside from how much I enjoy drinking this beer on hot summer days, another thing I love about it is that it's a fantastic introductory beer for people who aren't familiar with craft, but are open to putting down their fruity cocktail and trying something new. It's the kind of beer that makes them say, "wait, this is a beer?!" and really piques their interest in exploring what craft has to offer, making them thirsty for more. I think there's something special about the beers that can bridge that gap.
Now if I watched The Walking Dead, I'd end with something clever about flesh-eating monsters in colorful swim trunks and bikinis knocking down sandcastles. But since I haven't, I'll just say Beach Zombie is the perfect summer beer whether you're at the beach (duh), beside the pool, or inside with the AC on.
Get some before the season's gone. And be sure to share it with your friends. Especially the ones who aren't into craft… yet.
---