No Comments
Book Review & Interview | Indianapolis Beer Stories by Amy Beers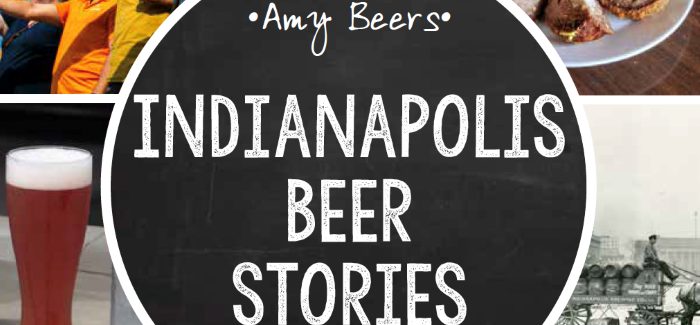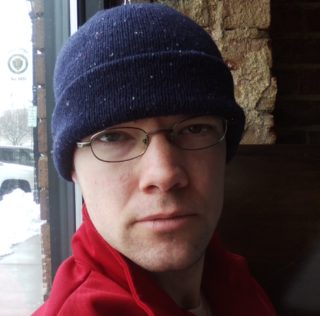 Indianapolis, Indiana, is often overlooked among the great beer cities of the Midwest, but a brand new book by an Indianapolis author with an auspicious last name aims to change that. Amy Beers is a Certified Cicerone® and leads walking beer tours around Indianapolis with her company Drinking With Beers. She's the author of the new book Indianapolis Beer Stories: History to Modern Craft in Circle City Brewing, a guide to the Indy beer scene both past and present. The book takes us behind the scenes of the personalities and breweries that have shaped this underrated beer city.
While Indianapolis-area breweries like Metazoa, Sun King, and Moontown have been racking up national and international awards in recent years, the Indiana capital still flies under the radar for many craft beer fans. It turns out that's nothing new, as many are unaware of Indy's significant influence on the pre-Prohibition American brewing scene.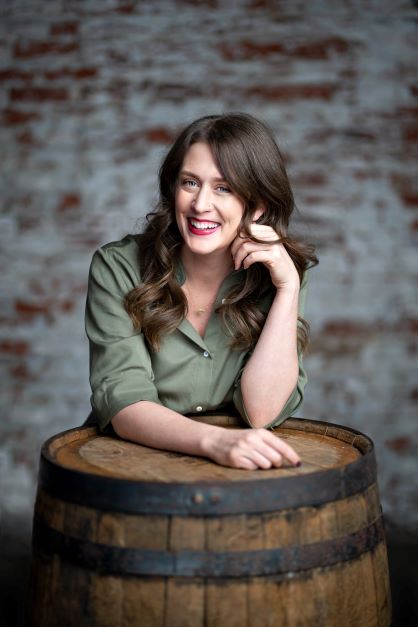 "I feel like our brewing history has been swept under the rug and it had an impact on a lot of things," says Beers. She explains in her book that several breweries in Indianapolis and surrounding areas were among the largest in the country in the early twentieth century, including Indianapolis Brewing Company and Terre Haute Brewing Company. This history has been largely overshadowed by better known historical brewing cities such as Milwaukee, Cincinnati, and St. Louis.
Those three cities form the corners of the so-called German Triangle, an area of the Midwest that was heavily settled by German immigrants during the nineteenth century. Indianapolis was right in the middle, and many breweries from those better known brewing centers set up satellite plants in the "Circle City" a century ago, including Anheuser-Busch, Blatz, Schlitz and Pabst.
Making History Human
Beers does a great job of providing in-depth historical information about this bygone era while keeping the book engaging and relatable, highlighting the human side of the city's industrial brewing past.
"These stories help readers get a basic understanding of the [historical] brewing industry and who we were and how the brewing industry evolved and how we got to where we are today," she says, acknowledging even she was surprised by the extent of Indy's brewing influence when she started researching it for the book.
"I had had a general idea about it, but as I started writing and delving into the details, it was really fun to uncover some of these lost stories."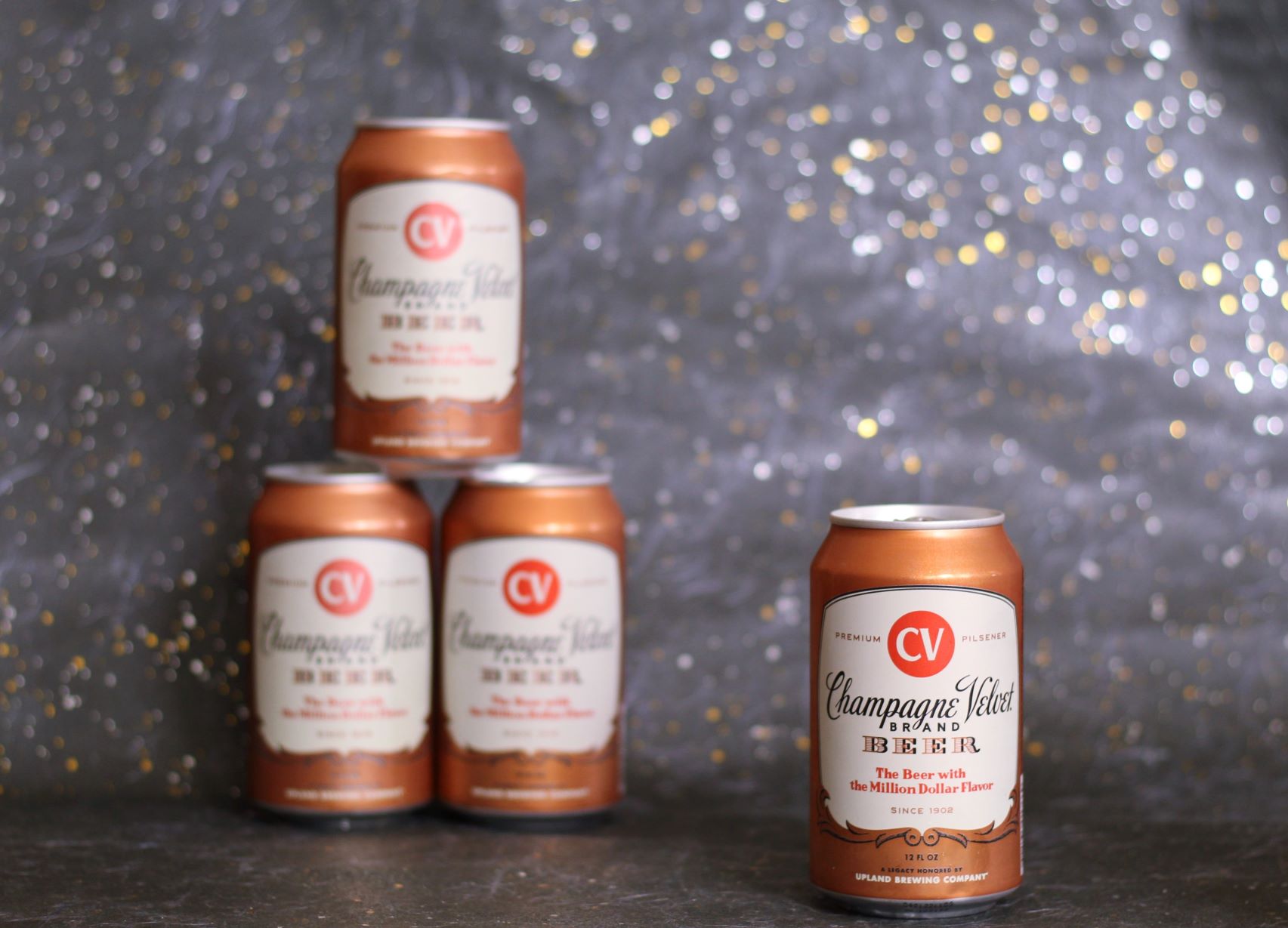 Beers helps these potentially dusty historical details come to life by highlighting the human stories behind them. She says she felt a particular draw to these pre-Prohibition tales, because they're so often relegated to dry historical accounts.
"It just seems like this really romantic time, the height of the brewing industry and the industrial revolution and Indianapolis in general," she explains. "These were real people, but they kind of started to feel like characters. It was a lot of fun getting to know them."
Modern Indy Craft Beer
The second half of Indianapolis Beer Stories guides us through the evolution of Indy's craft beer scene, from the early brewpub days of decades past to the vibrant and award-winning modern breweries. While highlighting influential names like Sun King and Metazoa, Beers gives special attention to the women making waves in Indy. One of the most inspiring and fascinating characters in Indianapolis beer is Eilise Lane, founder of Scarlet Lane Brewing, which operates four locations around the city. Beers shares the Lane's and her brewery's significance in the chapter "Moment of She":
"As the first female majority-owned brewing company in Central Indiana, it's made a mark on the craft beer scene, representing women in a beard-clad world… [Lane] is the head brewer, owner, operator and CEO. She is Scarlet Lane."
Lane didn't even realize brewing was a career open to women till she found out Tonya Cornett brewed one of her favorite beers at Bend Brewing in Oregon. It got the gears turning in Lane's head, and she opened Scarlet Lane in 2014 after moving to Indianapolis. Similarly, it took reading a book by Rita Kohn to help Beers realize she could have a career in beer.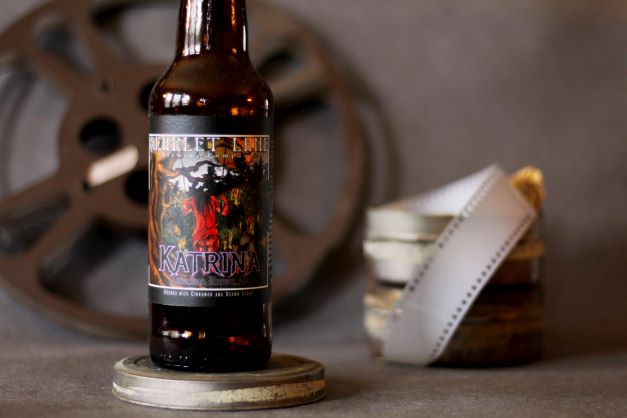 "It changed my mind about some things and made me think maybe there's a space for me here too," she says. "I really enjoyed writing about some of the women who have broken barriers and defied expectations."
From long-buried stories from the nineteenth century to up-to-date guidance on her city's best beer neighborhoods, Indianapolis Beer Stories pulls back the curtain on a hidden beer gem in the heart of the Midwest. Pick it up today from your favorite independent bookstore.
If you want to hear more from Amy Beers about her new book, you can listen to her interview for the Bean to Barstool podcast here:
---