No Comments
Colorado's Knotted Root to Host Welcome Farmhouse & Lager Fest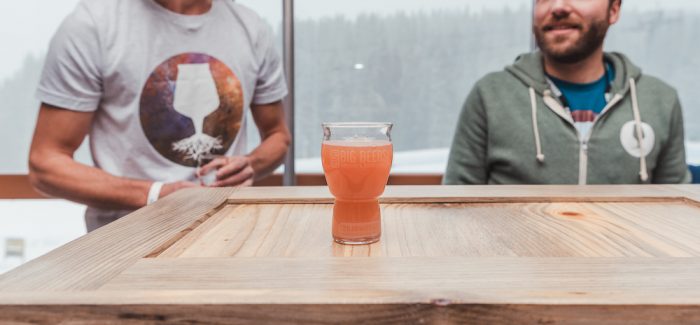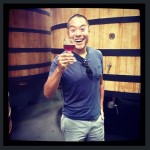 Unlike the East or West Coasts, which have carved out niches for their iconic IPA interpretations, Colorado breweries have found wider success and acclaim across a multitude of different styles. And while breweries like WeldWerks, Cerebral and Amalgam have grown a national following for their Barrel-Aged Stouts, icons like Bierstadt Lagerhaus, Cannonball Creek, Zwei Brewing, Cohesion and Wibby have put the state on the map for Lagers, one of the oft-forgotten about styles that first drew attention to Colorado breweries were pioneers in the field of Farmhouse, spontaneous, and wild styles.
Beginning with New Belgium's La Folie and extending to the likes of Avery, Funkwerks, Crooked Stave, TRVE Brewing, Casey Brewing & Blending and even Black Project, which coincidentally announced its closure earlier this week, Colorado has had an illustrious lineup of prolific producers which now continue with a new class of rising breweries. One of which, Knotted Root Brewing in Nederland seeks to draw even greater excitement around Farmhouse Ales and Lagers with this weekend's Welcome – A Farmhouse & Lager Festival.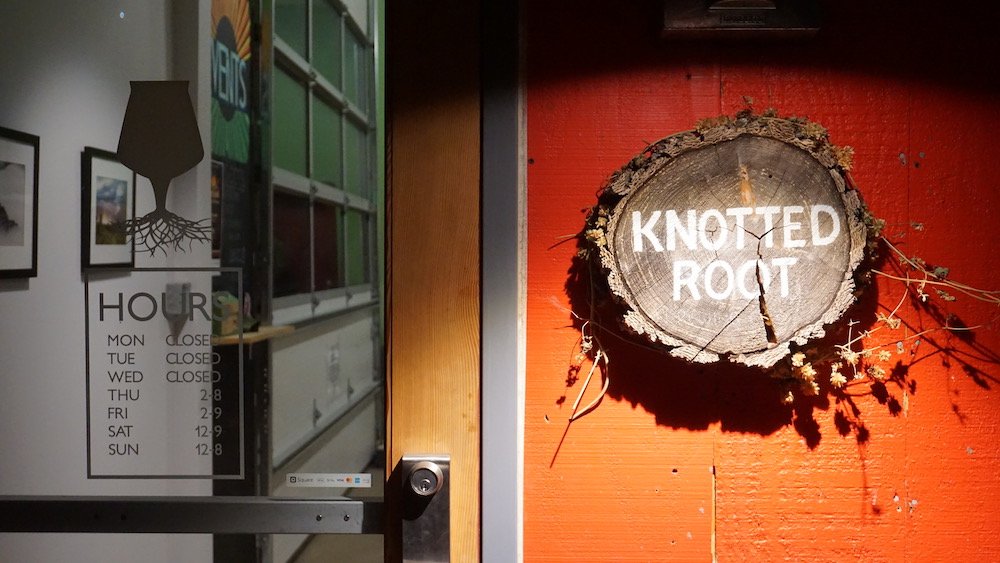 Taking place this Saturday, September 17 at Knotted Root Brewing in Nederland, CO, the brewery's Farmhouse & Lager Festival will bring together 12 of Colorado's best-rising breweries who specialize in Farmhouse and or Lager styles in addition to the debut of several Unfiltered Wild Ales from Knotted Root, as well as the debut of their new Lager-centric sister brand Circular Beer Co.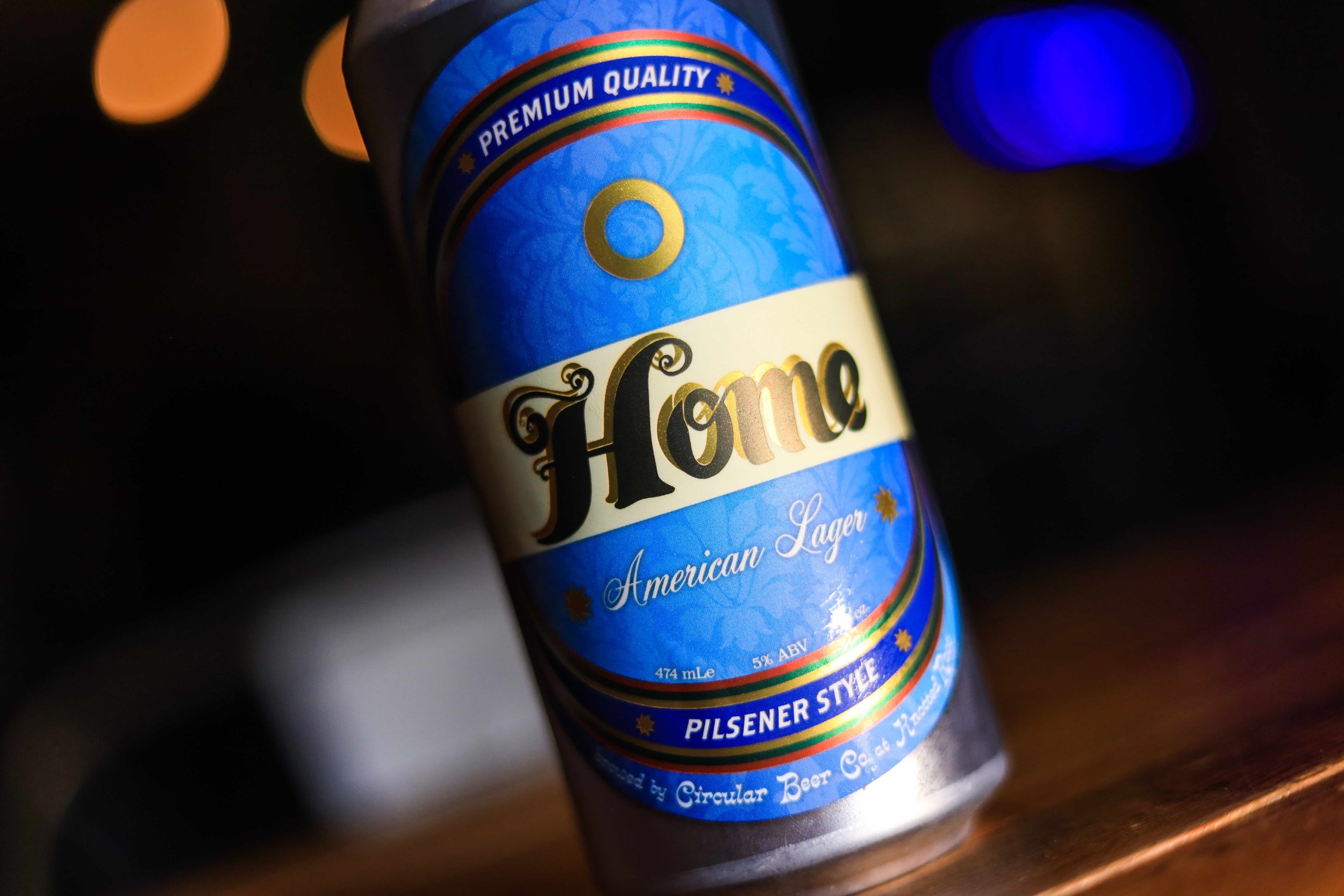 The event will feature two sessions from 12-2:30pm and 3:30-6pm and tickets include unlimited pours of festival beers during each session, as well as a commemorative glass and sticker, a bag of pretzels as well as 10% off Knotted Root Unfiltered IPA during the event.
Participating Breweries
– Amalgam Brewing (Denver, CO)
– Backacre Beermakers (Denver, formerly Weston, Vermont)
– Cellar West Artisan Ales (Lafayette, CO)
– Cerebral Brewing (Denver, CO)
– Circular Beer Co (Nederland, CO)
– Cohesion Brewing (Denver, CO)
– Howlin' Wind Brewing & Blending (Rollinsville, CO)
– Novel Strand Brewing (Denver, CO)
– Outer Range Brewing (Frisco, CO)
– Primitive Beer (Longmont, CO)
– Westbound & Down (Idaho Springs & Lafayette, CO)
– Wibby Brewing (Longmont, CO)
– Wild Provisions (Boulder, CO)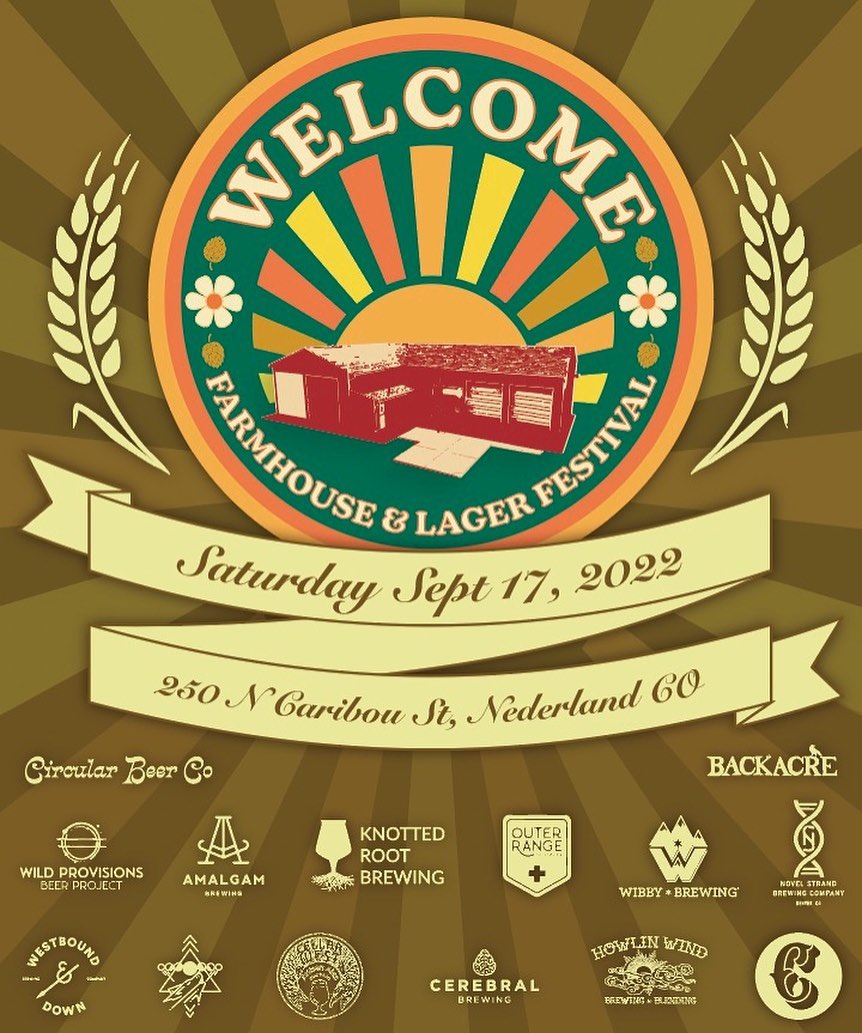 We caught up with Knotted Root Brewing co-founder Chris Marchio to find out a bit more about his interest in Farmhouse styles and how this event came about.
PorchDrinking: Tell me about how you first developed an interest in Farmhouse and Lagerbier and a few breweries that inspired your early interest in those styles.
Chris Marchio: I've been interested in farmhouse ales ever since I went to brewing school in Ellensburg, WA about 10 years ago. That was the first time I tried Lambic. The normal suspects… Cantillon, Drie Fonteinen, early Crooked Stave, Logsdon Farmhouse Ales, Backacre (which we are honored to host next weekend!), New Belgium (early La Folie), Rare Barrel, Jester King, Hill Farmstead and Jolly Pumpkin were all major influences in developing that palate and appreciation of acidity and funk. Lagers have been more of a recent obsession… After about a decade in the industry, wanting something clean and light after work naturally has me moving towards Lager, both craft and international styles have spoken to me as of late. For craft, Bierstadt obviously, Cohesion, Cellar West, Westbound and Down, Novel Strand all have excelled at lagers locally. For more macro-international beers… I've been on a search for random regional beers from around the world, my favorite being "Carib" from Trinidad and Tobago, "Mythos" from Greece, as well as Cass (South Korea), Star (Nigeria), Schlitz (Milwaukee), Beerlaos (Laos), Presidente (Dominican Republic) to name a few. I just love their packaging and clean flavor profile. These beers have been the major inspiration behind launching our sister company "Circular Beer Co." and its flagship, singular American Lager "Home," which releases Saturday September 10 at noon.
PD: What do you see in Colorado's Farmhouse/Lager scene that you feel is special to this state?
CM: So so much. Between breweries like Primitive packaging still beer, Wild Provisions having two separate coolships, one for open fermented lager & spontaneous beer, Cohesion making true Czech style lagers, Bierdstat making authentic German lager, and frankly having one of the big two, Coors, right here in Golden; among others… Colorado is undeniably an international player in Farmhouse and Lager production. We're happy to be a part of that in whatever way we can.
PD: What do you hope people take away from attending this event and perhaps what do you hope this brings to the Nederland community as a whole?
CM: We hope people can gain an appreciation for these traditional styles in a way that is unique to us, just like our little mountain town. We love to push boundaries with Unfiltered IPAs and modern fruited soursThis is, I believe, the only dog-friendly beer festival I have seen. The brewer list is absolutely stunning. The beers they are bringing are going to be amazing. The food and music will be top-notch, so needless to say we are very excited. It will be a very community-oriented event and that's really what we try to perpetuate here.
---