No Comments
Denver Rare Beer Tasting Impresses After Three Year Absence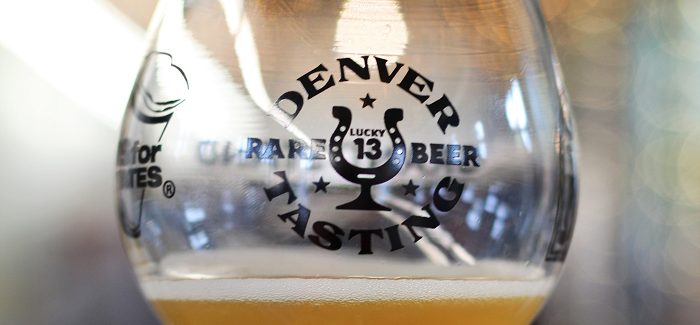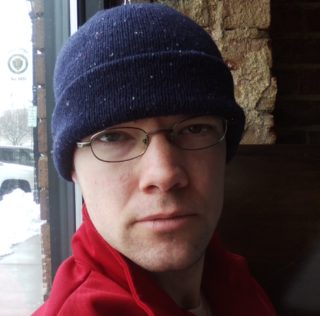 The Denver Rare Beer Tasting returned to Denver's McNichols Civic Center this past week after a three year absence, and a palpable excitement filled the air as beer lovers tasted some of the rarest beers in the country. Denver Rare Beer Tasting is an invitational beer festival benefitting Pints for Prostates, an organization that raises awareness about prostate cancer and promotes early detection. While benefiting a good cause, attendees are able to taste amazing beers they'll likely never taste again, as well as talk with esteemed brewers and brewery founders like Sam Calagione, Adam Avery, and Shyla Sheppard. 
Despite lines at some booths, the experience of Denver Rare Beer Tasting is never crowded or rushed, ensuring everyone has the chance to try all the beers they've waited for since the pour list was first announced. A catered barbecue lunch provided the stabilizing calories to keep attendees going through the four-hour festival.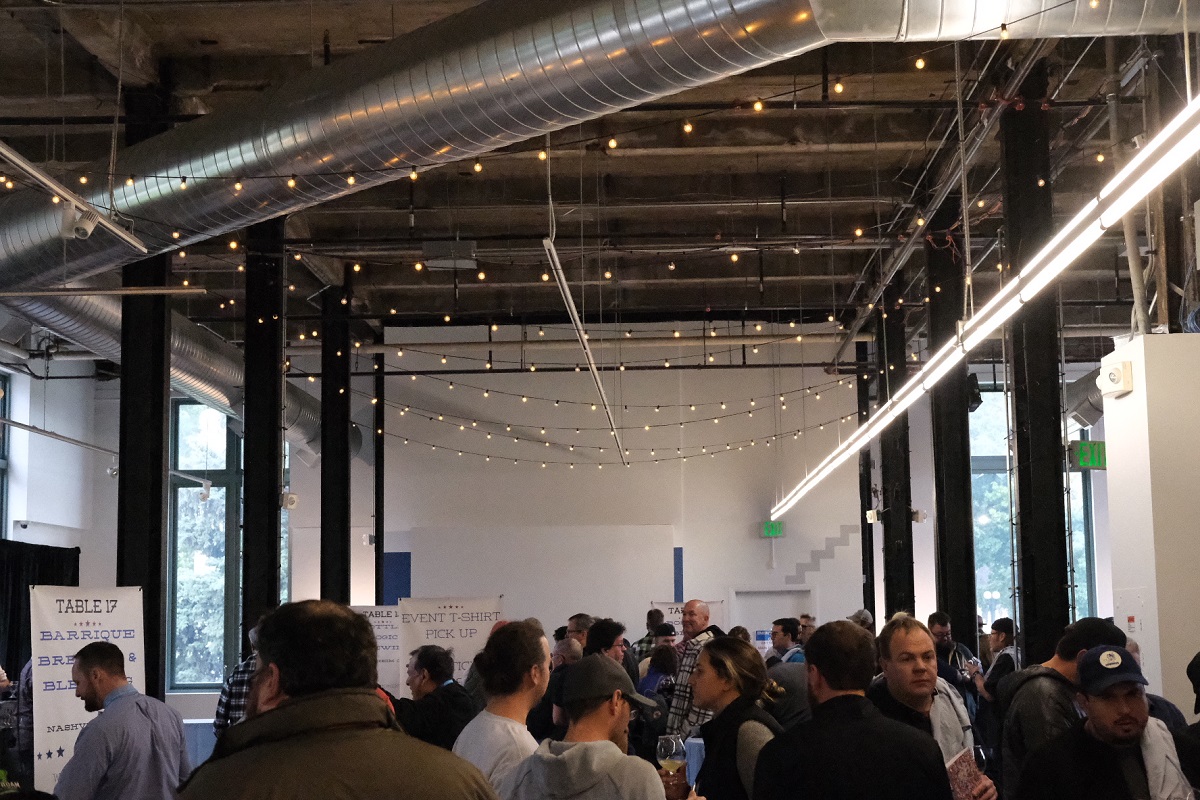 Heavy Hitters Bring the Heat
Beachwood, Bottle Logic, Weldwerks, and Moksa all predictably commanded long lines throughout the afternoon. Moksa brought with them Birthday Barleywine, a Bourbon Barrel-Aged English Barleywine. Old Forester Birthday Bourbon barrel-aging elevated this Barleywine to a delightful level, imparting layers of vanilla over the malty, caramel base. 22 months in the barrel ensured a smooth and well-rounded sip that masterfully hid its 15.6% ABV.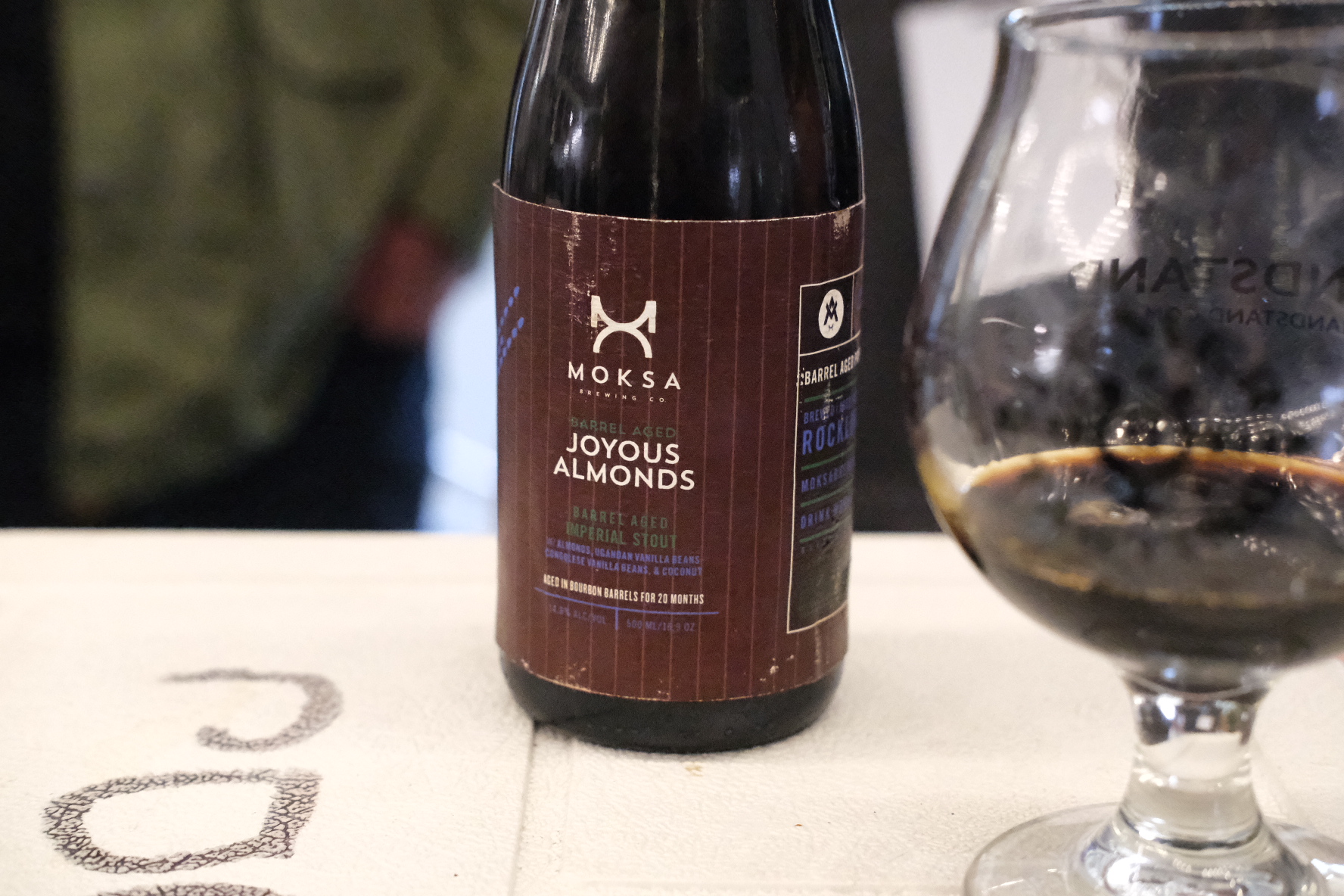 Denver Rare Beer Tasting gives larger, older breweries the chance to bring out their small-batch treasures as well. Dogfish Head brought a batch of their prized Palo Santo Marron aged in Laphroaig Barrels. While the combination might seem like it would be too bold, the peat beautifully complemented the eponymous South American hardwood without overpowering the base beer, leading to flavors of licorice, juniper, oaky vanilla, smoke, and earthy spice.
Sam Adams Utopias (Not So) Old Fashioned was a sought-after pour throughout the day. At 28% ABV, this beer nearly matches the alcohol content of its namesake cocktail. With orange peel added to the 2021 Utopias barrel-aged mixture that was finished on Balaton cherries, this high octane concoction drank like an Old Fashioned one small sip at a time.
Colorado's own Avery Brewing bought 2010 bottles of its hefty Mephistopheles Imperial Stout. The bright, bitter pine of the hops was still assertive after a dozen years, but tempered by light sweetness and a foundation of baker's chocolate.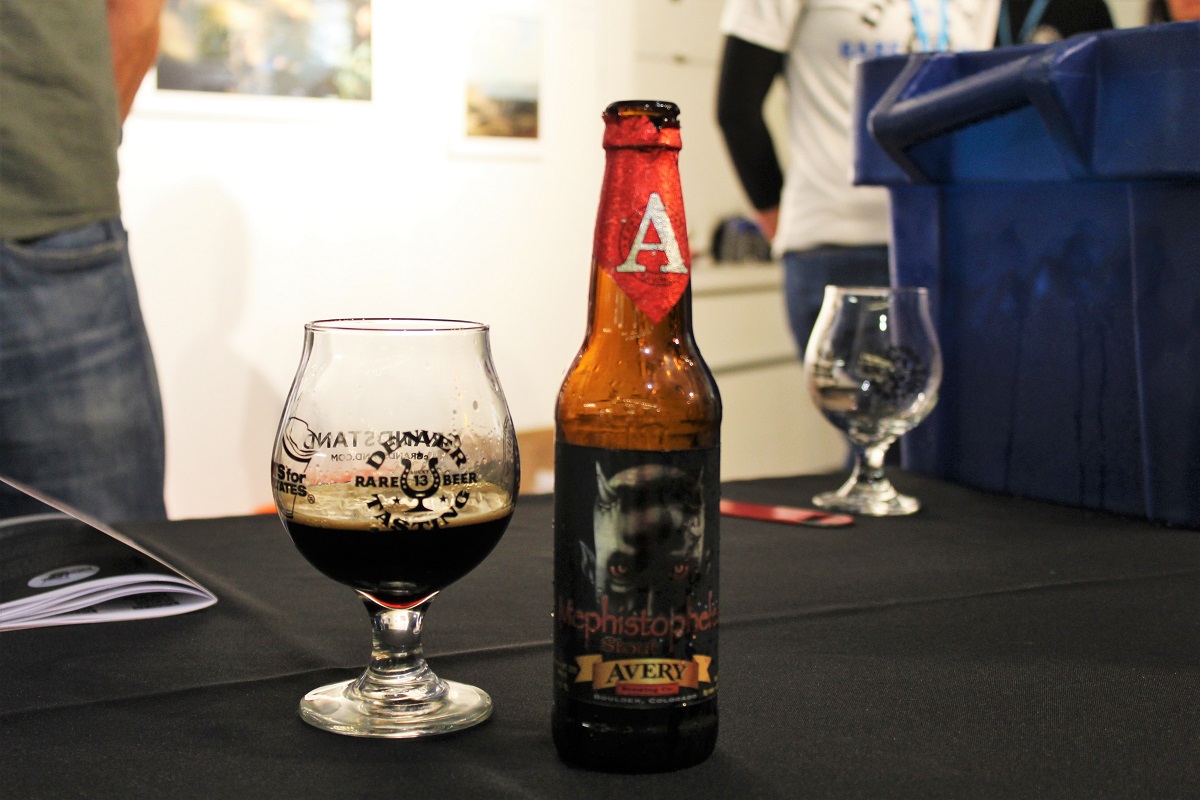 Newcomers Impress
Several newcomers to this elite event impressed as well, including Branch & Bone Artisan Ales. This Ohio brewery's Detrick Reserve, an Imperial Stout aged in a single, storied bourbon barrel, presented a perfect execution of a simple concept. Bow & Arrow poured one of the best lower-alcohol offerings of the day with their Spiced Belgian Table Beer brewed with licorice root and grains of paradise. Barrique Wet Hop Reserve combined the fresh notes of Strata, Idaho 7, and Amarillo wet hops with the slow maturation of three blended Wild Ales. This tart, nuanced beer is defined by light acidity, a good amount of funk, and a melange of tropical fruit flavors.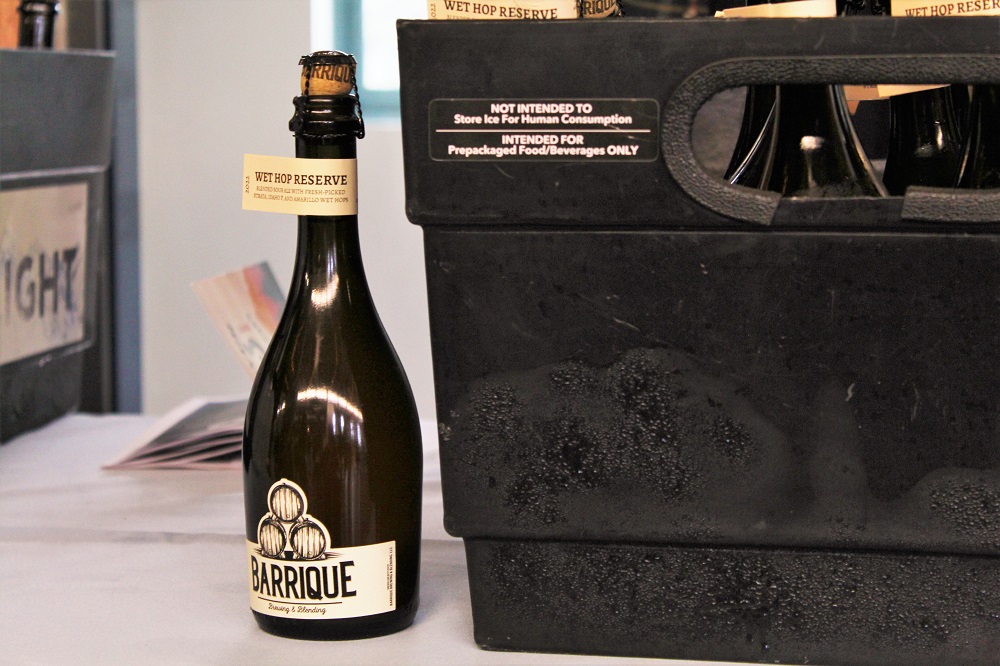 Two different breweries used coconut and ethically-source cacao nibs to recreate the flavors of German chocolate cake. Radiant Germany by Way of Texas is a bourbon and Sazerac Rye Barrel-Aged Imperial Stout brewed with Fijian cacao nibs from Chocolate Alchemy, vanilla, pecans and coconut. Verboten Not a Speck of Light: German Chocolate explored the same concept with Fijian cacao husks instead of nibs. In both cases the pecan subtly complemented the coconut, and the rich dessert profile of each beer was tempered but an assertive roast that kept the sweetness in check.
One of the most talked-about beers of the day was Amalgam Vanilla Boysenberry Reduction. The decadent fruit Icebier Boysenberry Reduction was aged on Madagascar vanilla beans to create a truly unique beer. It had the slightly sweet flavor and balanced acidity of its base while adding a thoughtful touch of vanilla.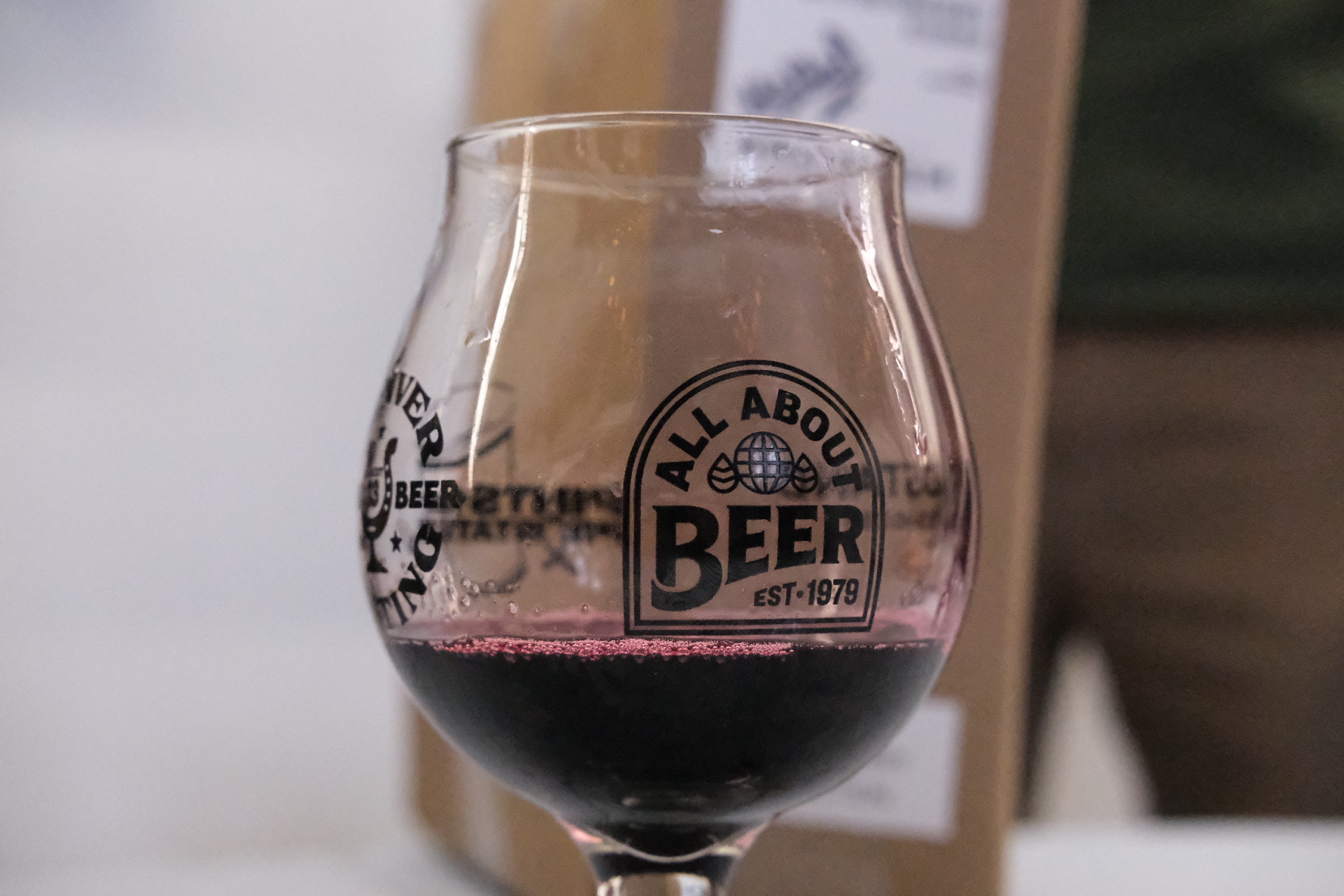 Finally, Kane Triple Barrel-Aged Wooden Cleat was aged in a blend of cognac and Jurancon wine barrels, followed by Old Forester bourbon and finally Old Rip Van Winkle 10 Year bourbon barrels to yield this complex beer. Slightly sweet, boozy, and loaded with a unique blend of barrel characteristics, Kane displayed wonderful blending techniques with this Barleywine.
The three years was worth the wait for this excellent event, though we can all hope we only have one year to wait for the next one. From elegant Sour Ales to high octane Dessert Stouts, Denver Rare Beer Tasting brings together incredible beers for a worthy purpose.
---