No Comments
Fort Point Beer Hall Turned Seafood Spot in San Francisco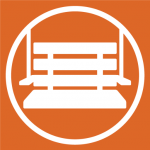 On August 25, Fort Point Beer Company relaunched their menu for their Valencia Beer Hall in the Mission District of San Francisco. Valencia had a rocky start, opening in the fall of 2019. They unfortunately had to close their doors like so many others. With this menu relaunch they wanted bring a sit down seafood experience to another part of the city that holds a special place for Dina Dobkin, Chief Brand Officer. "The neighborhood has definitely changed over the years but it continues to feel like the heart of food, beverage and art in SF," says Dina. "…opening a location there just felt like a no brainer. We were super lucky to find an incredible historic building with great bones, and very special neighbors: local bakery Craftsman & Wolves and fellow manufacturer, Dandelion Chocolate."
Beer for Everyone
With a company moto of "Good Beer For Everyone", Fort Point has always tired to have an approachable beer lineup. While the beer is delicious, their beautiful design concept and continuity has become a trademark for them. You can spot a can of Fort Point from across a tap room or bottle shop. In such a saturated market, that is quite the feat. In this new location it was very important to continue that clean, color blocking aesthetic. When they opened in 2019 right before the pandemic, they didn't want the Valencia Beer Hall to feel like your typical taproom.
Dina Dobkin and others had to ask the question: What would the Fort Point brand look like as a physical space? While the taproom is bold and colorful, much like the brand, it is some of the subtle elements that have become Dobkin's favorites. "The bar and all the tables are made of a velvety matte oak with soft radiused corners that feels good to lean on. Acoustic panels are seamlessly integrated throughout which makes lively conversations audible instead of jarring. By day skylights flood the beer hall with sunlight, illuminating a white-on-white mural, while, at night, neon sculptures become luminous focal points."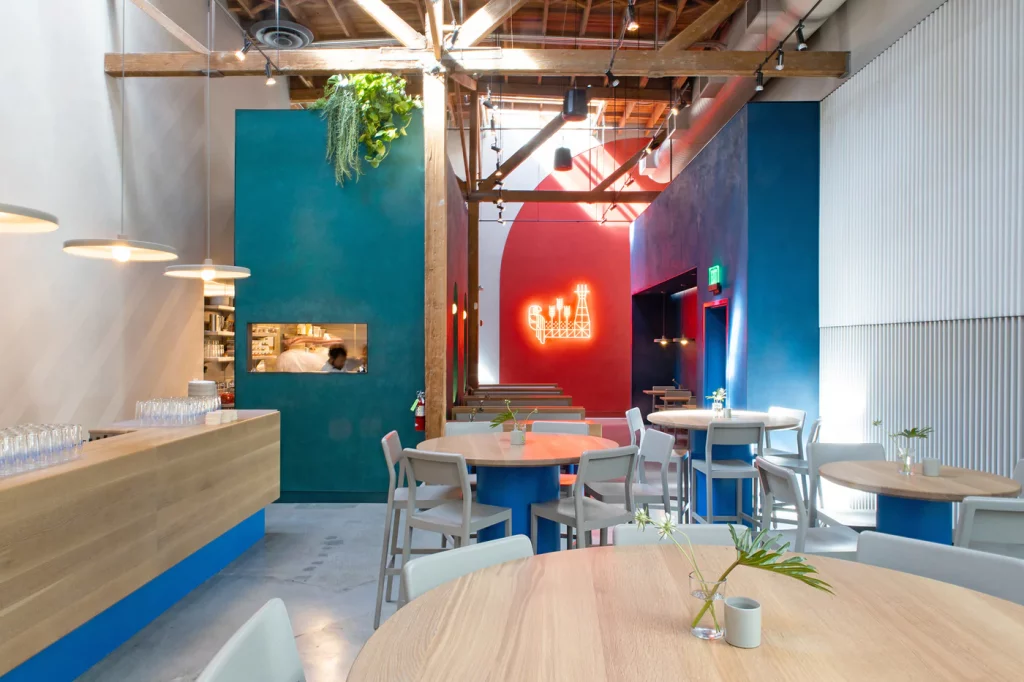 Sustainable Seafood
Bringing on board Cecile Macasero as their new Culinary Director and head chef, they have shifted the menu to a San Francisco-style seafood menu. Macasero is taking classic and fusing it with traditional San Francisco flavor.  In their press release, Fort Point wanted to emphasize just how important sustainably is to them, "To ensure high quality and responsibly-sourced ingredients, Fort Point is focused on seafood that is wild-caught, sustainable, and local, partnering with notable SF-based companies TwoxSea, Aloha Seafood and Water2Table."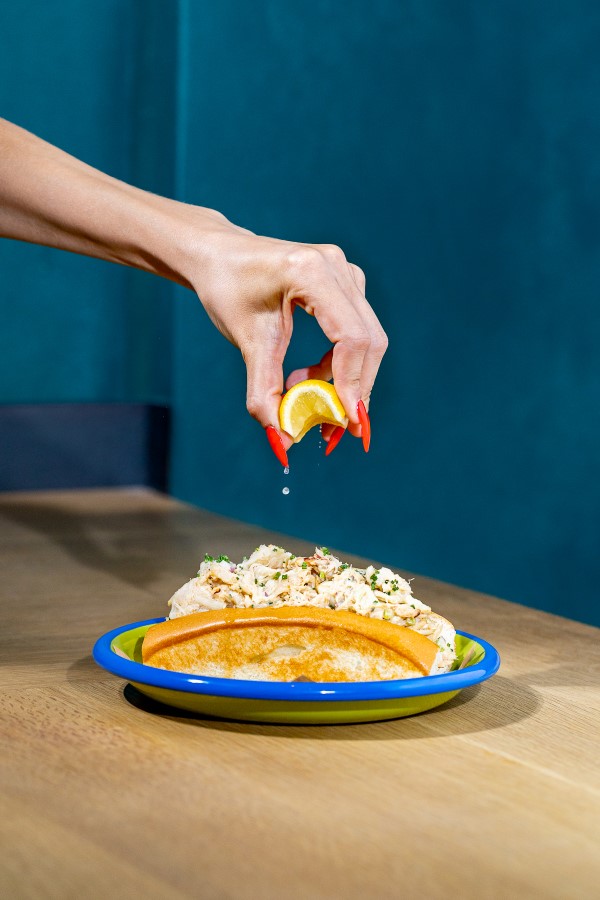 This was especially important to Macasero, who wanted to make sure one of his favorite items on the menu could stay year round. "Most people associate Dungeness Crab with a few limited months in SF," says Macasero. "But we're working with a sustainable fisherman who traps up and down the West Coast from California to Alaska, based on the season. Having fresh, juicy crab all year long is a huge point of pride for us." He would suggest pairing this buttery, delicious roll with their classic KSA Kolsch.
Dobkin had trouble picking just one favorite off the menu, "Seafood might not be the most obvious pairing with craft beer, but it really works! One of my favorite things is seeing how the menu surpasses people's expectations of what food from a beer company can be like, 'You can get seafood this good and this fresh from a brewery?!' Yep!"
---