No Comments
Ultimate 6er | Road Trip Regional Edition: Southwest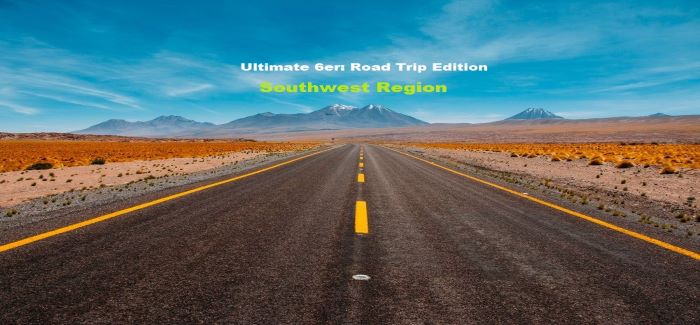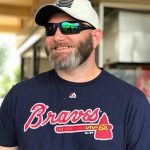 Join us as we road trip across the United States in what is to be a follow-up article to the Craft Beer Across America article. In that article, we explored a craft beer from every state (excluding districts and territories) to showcase some of the unknown, or lesser-known craftier beers that the U.S. craft beer scene has to offer. While that article focused mainly on the beers, this article focuses on specific breweries from a region we think would be fun to visit. We're going to sprinkle in a couple of bigger craft breweries in each six-brewery regional section just to help spread the word for some of the not-so-big breweries in the mix.
This is by no means a "best of" brewery list. We just wanted to highlight some breweries that brew excellent beer and have great environments and to possibly find out more about what they do other than brew beer. Please join us as we start our road trip with the Southwest Region which includes Arizona, New Mexico, Oklahoma and Texas.
The first stop on our virtual craft beer road trip through the Southwest region puts us in Mesa, AZ at Oro Brewing Co. Owner David Valencia says that Oro is known for brewing a lot of standard beer styles that are not commonly available. David notes that "You most always find at least a couple of English style beers, a Saison, Stout, Blonde and our popular Give Peat a Chance peat-smoked Extra Stout." They have anywhere from two to four IPAs on tap out of their fourteen taps, so they aren't typically an IPA-heavy brewery. While they might not be heavy on IPAs, they are in fact heavy on flavor and producing world-class beers out in desert!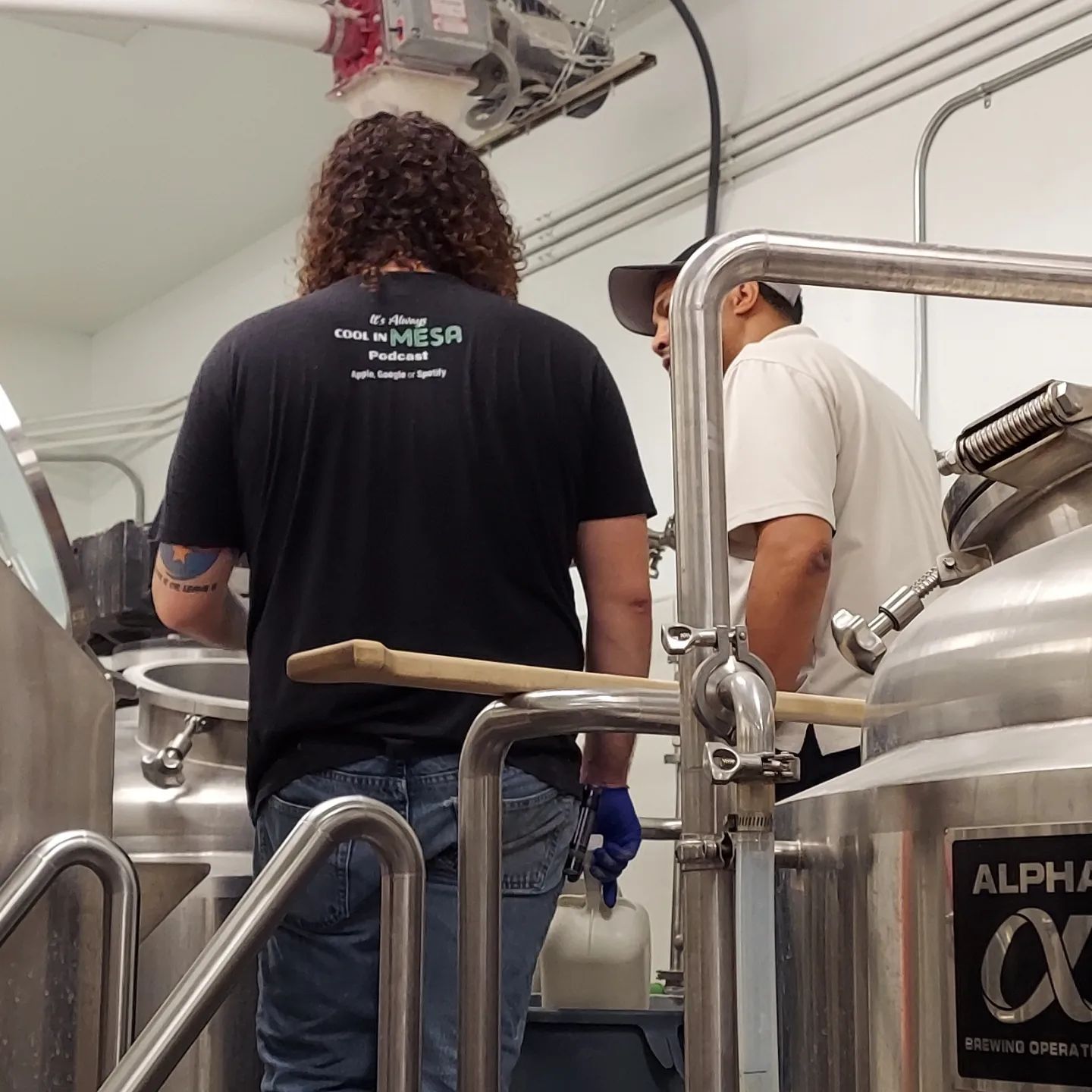 Oro Brewing Co. is a very small and intimate. Half of their taproom was actually a residence that dates back to around 1912. They repurposed flooring from one of the various remodels over the years to make their bar and tabletops. Reclaimed barn wood encases their chalk board and door frames. David says, "in essence, we are new, but old."
David notes that some of their customers jokingly say Oro is the "Cheers" of downtown, as many of the locals have been hanging out there since they opened. So, if you want to do what the locals do, you can go down to Oro and hang out with them and enjoy the atmosphere and the beer!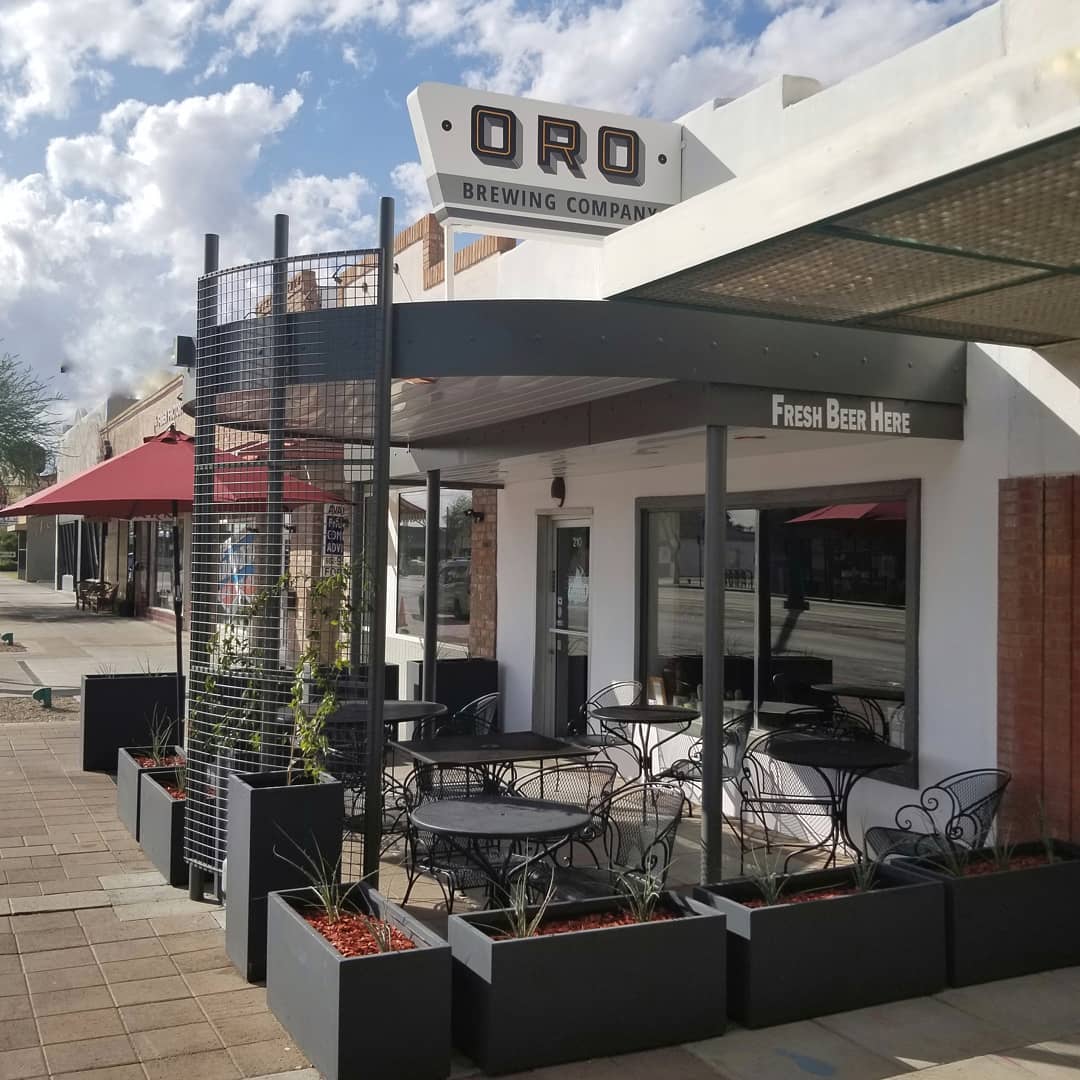 Like most craft breweries, Oro Brewing Co. is very active in their community. When they first opened and for a few years after, they had a "Community Tap". They would take the proceeds of one beer over a month and donate a portion of the sales to a hyper-local charity. Over the course of four years, they donated over $8000 to those charities. Since the Covid-19 pandemic, they've not re-instituted the community tap yet, but they are hoping to bring it back soon.
The beer we chose to feature for this article is called Mirage La Rosa, a passionfruit and guava Sour. This beer was absolutely phenomenal! Mirage La Rosa is very true to style and the passionfruit and guava work very well together. To us though, the star of the show was the guava. The Guava seemed to elevate the beer to the next level for us. When we say true to style, we mean it. It's not a mouth-puckering Sour, but you get the true Sour tartness without it being overly sweet. Hints of passionfruit tiptoe on the palate creating hints of fruity goodness, while the guava takes the lead.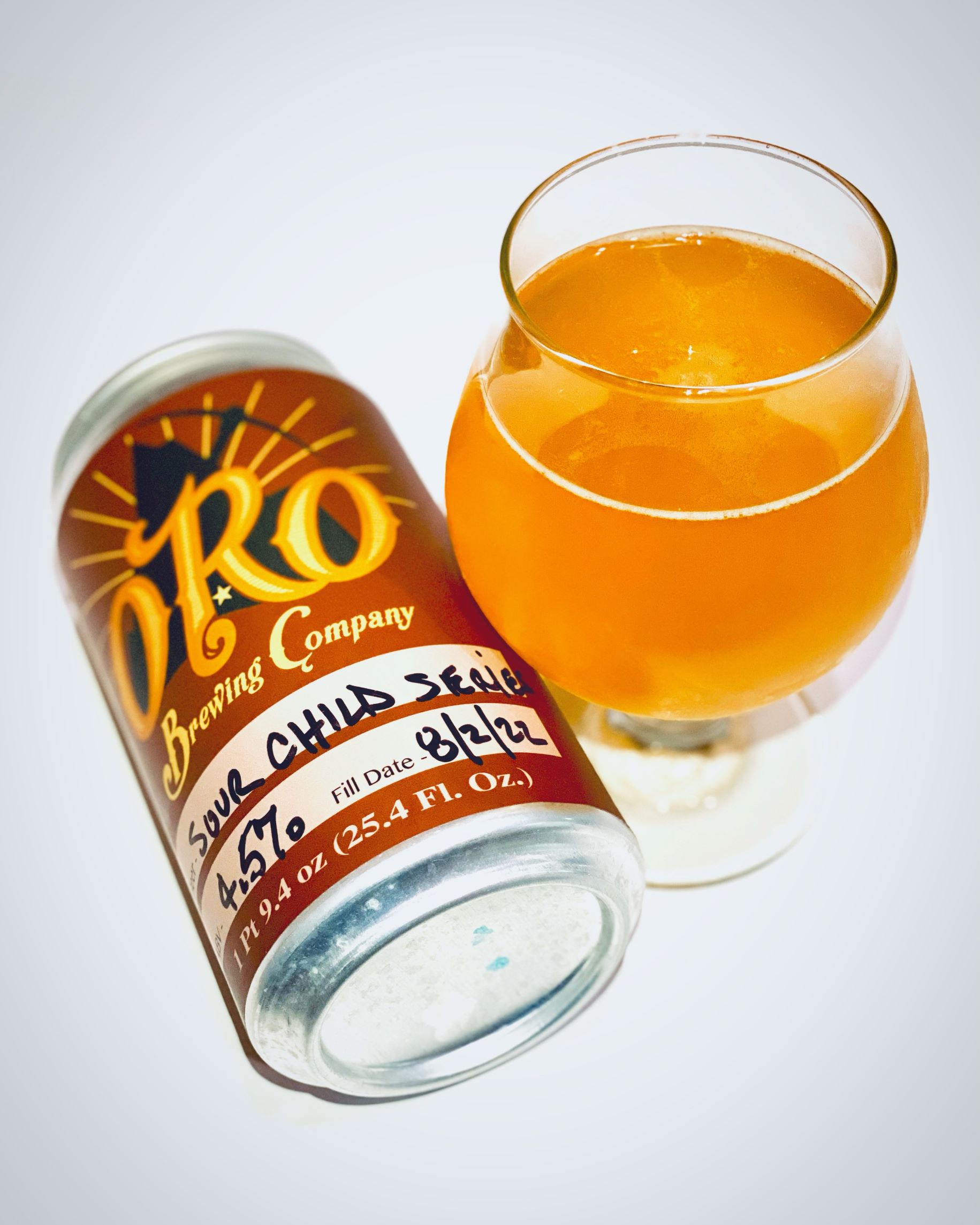 We feel as though the true to style Sour doesn't get enough love and attention as it should in today's craft beer market. So, when a brewery knocks one out of the park like this, we can't help but rave about it! With it coming in at 4.5% ABV, you can certainly sit with some friends and have a few of these and not regret it.
Oro is very proud of the beers they brew, and they do their best to brew to style and have beers that aren't always common. They encourage everyone to stop by and give them a try whenever they visit the Phoenix Metro area! If you do, be sure to tell them the folks over at PorchDrinking sent you!
Staying in the state of Arizona, we head south on a quick ten-minute drive to Arizona Wilderness Brewing Co. located in Gilbert, Arizona. Zach Fowle, Head of Marketing for AZ Wilderness says that they do a few things differently than pretty much every brewery in the state. Zach notes that the vast majority of their ingredients they use in their beer, with the exception of the hops, are grown in Arizona. Sometimes those ingredients come from local farms; sometimes they will go out into the desert or the woods and forage them for themselves. "We're also a brewery with a mission: To preserve and protect the state of Arizona", notes Zach. Their goal is to get beer people to "drink like you care." To that end, all of their beer is made with Sinagua malt, barley malt grown and processed in Arizona's Verde Valley. Sinagua works with local farmers to shift from traditional summer crops like corn and alfalfa to barley, a late winter/spring crop. The crop-switching results in less water diverted from the Verde River during high-demand, low streamflow periods, leaving more water for people and wildlife. Since 2019, Sinagua's efforts have kept more than 425 million gallons of water in the Verde River. Every AZ Wilderness beer uses Sinagua malt as a base.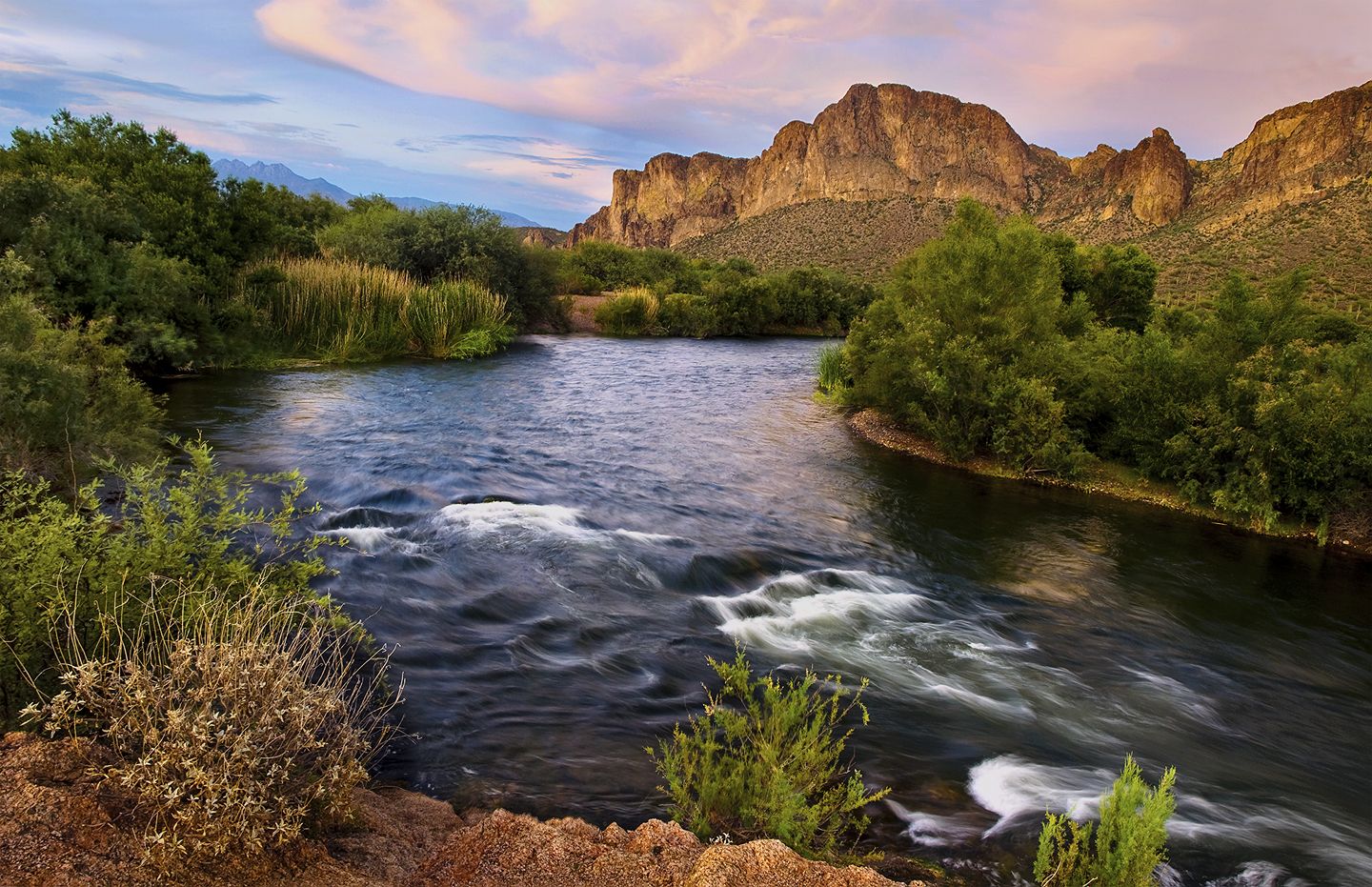 AZ Wilderness is known primarily for two families of beer: Hazy IPAs and mixed-fermentation sour ales. Zach notes the way they approach each of those are unique to AZ Wilderness. For instance, their Hazy IPAs often get infused with Arizona-grown fruit, nuts and sugars. One of their most popular beers, Dreamsicle, is made with sweet oranges and vanilla beans for a flavor like orange creamsicles. Pistachio Shake is a Double IPA made with marshmallow fluff and toasted pistachios. Unlawful Waffle is a Double IPA made with maple syrup, not your typical IPA flavors. They also like to use local fruits and vegetables on the mixed-fermentation side, but they go even further by using foraged ingredients. Desert Dweller, a Saison, is infused with toasted mesquite pods their employees picked by hand from trees around the brewery. Then you have Camp Coolship, a spontaneously fermented beer inspired by the Lambics of Belgium. Whereas Lambic brewers collect their wild yeast and bacteria in koelschips located in their breweries, their koelschip is connected to the back of a pickup truck. They fill it with hot wort, drive it to different parts of the state, and collect wild microflora overnight while camping out in the wilderness. Because bugs in the beer vary depending on where they set up camp, each batch is a little different.
The beer we were able to try from AZ Wilderness was a beer called Cactus Juice, which is an Arizona Prickly Pear Gose. Inspired by the juice of the Arizona desert, it features locally grown prickly pear juice from Cactus Ranch and hibiscus tea from Tea Royalty. It's foeder fermented and absolutely crushable! For a Gose style ale, it's not overly sour, it has just enough to let you know you're drinking a Gose, but not enough to make you pucker. The prickly pear juice and hibiscus tea play very well together, creating a very unique tasting experience.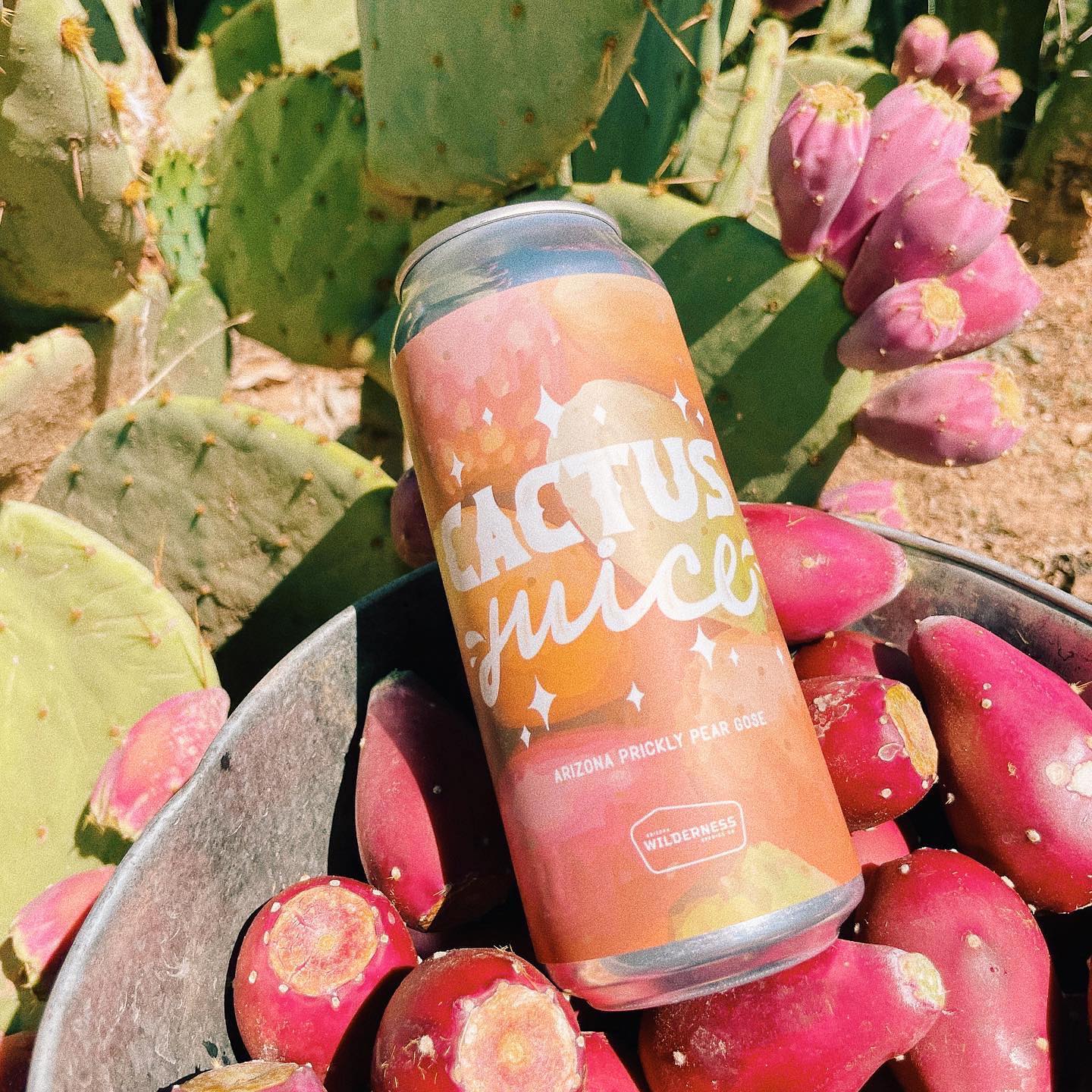 Aside from their uniquely delicious craft beer, AZ Wilderness is also known for their activeness in their local community. They partner with dozens of local (and some national) groups every year for beer-based fundraisers and events. They have a plethora of collaboration beers that have help such causes as; LGBT+ youth, the MS Society, Lost Our Home Pet Rescue, the Pat Tillman Foundation and last, but certainly not least, a beer called "Overall The Sexist Bullshit", which is an IPA that raises funds to support women and nonbinary folks working the in the alcoholic beverage industry. Zach notes that they also schedule regular cleanups of wilderness areas around the state.
If you're ever near Gilbert, Arizona please go look them up and try one of their beers and hang out for a while. Maybe you need to cool off from the heat of the desert, or you just want a nice craft beer of the best quality, either way you're sure to find what you are looking for!
Born out of the desire for a career change, False Idol Brewing hit the ground running in 2014 and hasn't looked back. They were established as an official brand in 2018 and that began their journey of growth and connection. Their first beers were released to the public in 2019 and they had overwhelming success. So much so, they went on to build and open their brick-and-mortar location as a Dallas Fort Worth brewery in North Richland Hills, Texas.
The vison for the brand has been to provide a great experience and consistent quality beer to their consumers, regardless of where you are from. Their name represents what the extreme beer nerds look at beer as, a False Idol. While there is room for that, balance is also good to be had in life.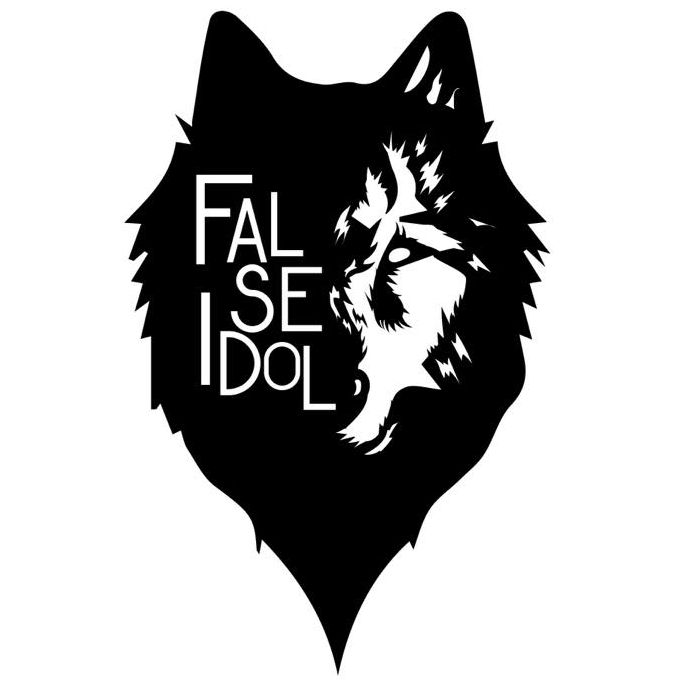 The logo was influenced by Norse Mythology, Geri and Freki; they were Odin's wolves and represented Greed and Lust, which went hand in hand with the meaning behind the name False Idol. The wolf logo was born and then came their mascots. The family brewery dogs were adopted after the brand began and paired perfectly with their branding. They decided that still wasn't enough and have had numerous Husky mascot partners over time!
False Idol approaches beer with an open mind of what they like. Considering aspects like quality, consistency and creativity in the process, from the name of the beer to the ingredients they choose. Their first beers that hit the market in 2019 were Side Hustlin' NEIPA and Trustfund Baby Strawberry Milkshake IPA as well as Yacht'n! New England IPA, Train to Valhalla English Barleywine, Return of the Stack French Toast Imperial Stout and Shotty B Blonde Ale. They plan to create a variety of great beers going forward that they love and hopefully the consumer will too!
The beer we are featuring for this article is Viva Los Vaqueros, a Mexican-style Lager. This beer is extremely smooth, clean and crisp! You can enjoy it any time of the year or any time of the day for that matter!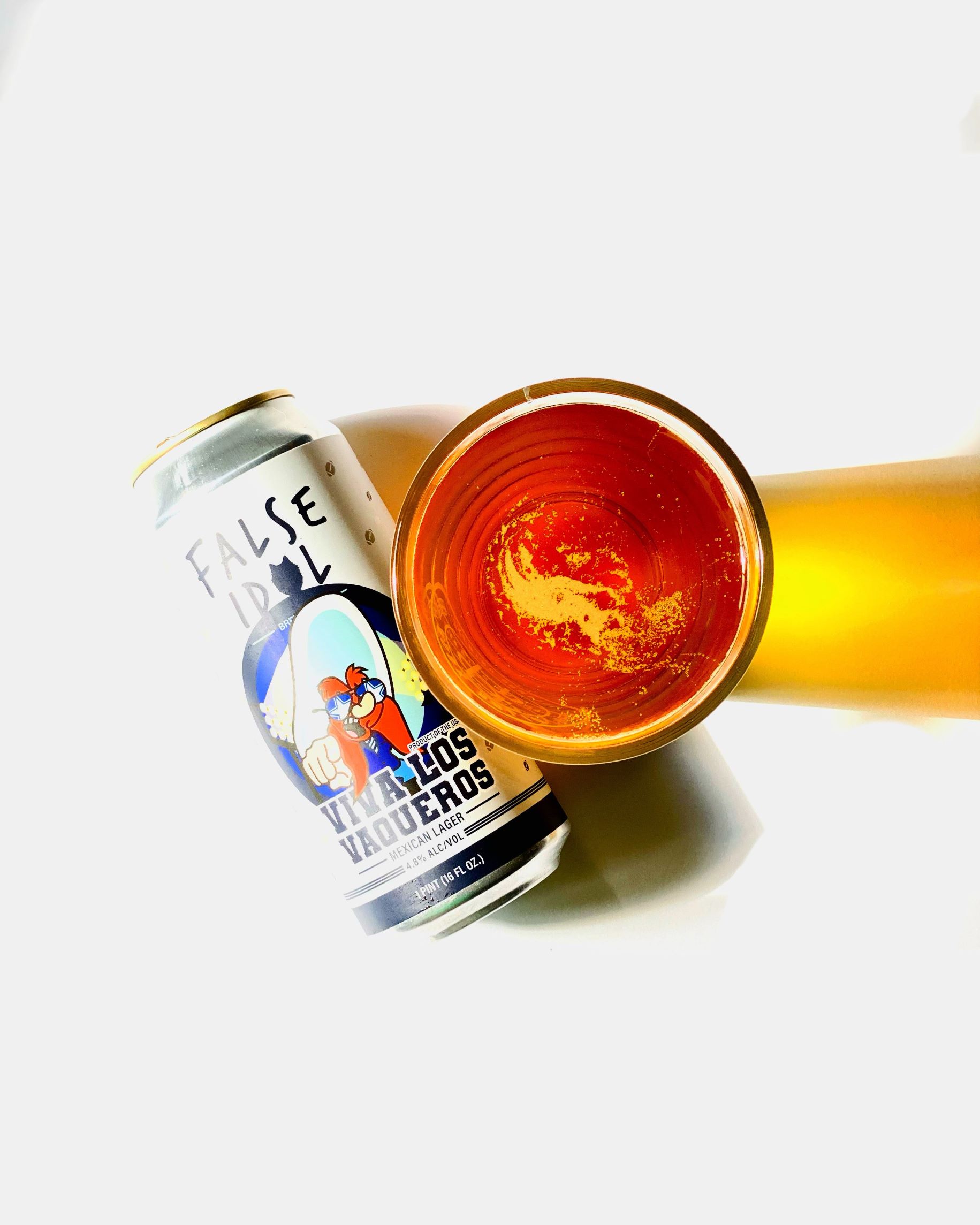 We move on to the next brewery which is Vector Brewing located in Dallas, TX. Vector is a small brewpub but that doesn't hinder them at all, if anything it helps them. They have the ability to create new beers in small batches, and constantly innovate and push themselves to explore new or classic styles they love. "We like to think of ourselves as the lager and farmhouse heads of DFW (Dallas Fort Worth), we always have at least one lager on, if not multiple, plus a variety of experimental beers, table saisons and other mixed culture, wood-aged offerings, says Craig Bradley, who is the Co-Owner and Creative Director for Vector Brewing.
Craig also notes they have a large and spacious family- and dog-friendly biergarten patio as well, which is great to enjoy a beer on. Vector also serves incredible stone deck sourdough pizzas! "What goes better with pizza than beer", exclaims Bradley. We will have to agree with him on that one! Bradley also says they're the unofficial "official" hangout spot of the Lake Highlands community.
Speaking of Lagers though, the beer we are featuring for this article is their Czech-style Dark Lager called Tmave' Pivo 13. To simply label this beer as fantastic would be a huge understatement and possibly injustice by us and we aren't going to do that! This beer is the epitome of what a Czech-style Dark Lager should look and taste like. We feel if more people were exposed to this style of beer, they would really fall in love with it, especially if their first one was Tmave'. Deep, rich flavors of toasted cocoa come on subtly in the beginning and it's not overpowering, enough to really let you enjoy what it's offering. The finish is dry and crisp with a hint of dates, and it finishes very smooth! You could really crush this beer, but we feel it's best to just relax and enjoy the flavors it caresses the palate with.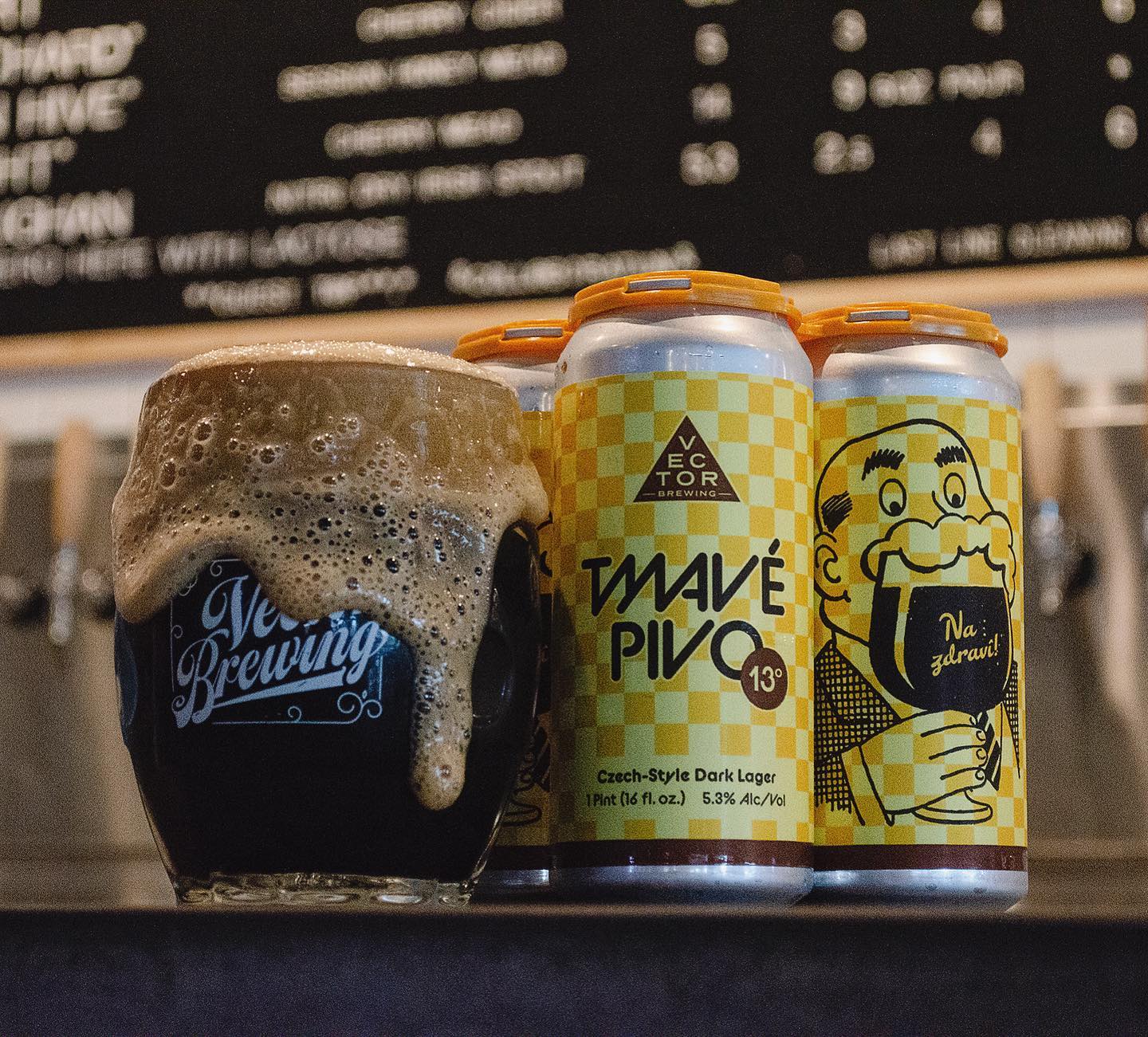 Although Vector is still primarily a taproom based brewpub, they do want to continue to grow their reach, both at retailers and at large. They want to keep getting their name out there, do some more collaborations and those kinds of things. Vector is doing the labor-intense work, and we as craft beer consumers can do the easy part and go visit them and spread the word. Vector is a hidden gem; maybe not in their area so much now, but on the outside looking in, they are. So if you're in the DFW area, please go pay them a visit, not because we're featuring them in this article, but because the beer is absolutely killer and we don't want you to miss out on anything they have to offer!
The third and final Texas beer in our lineup comes from Hedgehog Brewing located in Cedar Park, TX. Hedgehog makes a wide variety of farmhouse ales that are fermented in oak with 100% wild yeast they collect locally in central Texas. In addition to their wild ales, they are known for their IPAs and Barleywines. Also peppered into the mix are a variety of other styles, it just depends on the mood! They brew what they want to drink, and they hope that translates over to their customers as well.
The beer we're featuring from Hedgehog for this article is a beer called Hop And A Skip, which is a lightly dry-hopped Farmhouse. It's fermented and aged for 2-6 months in oak, and they ferment it solely with wild yeast they collected in the Austin area, eight years ago. It's a great representation of their farmhouse program.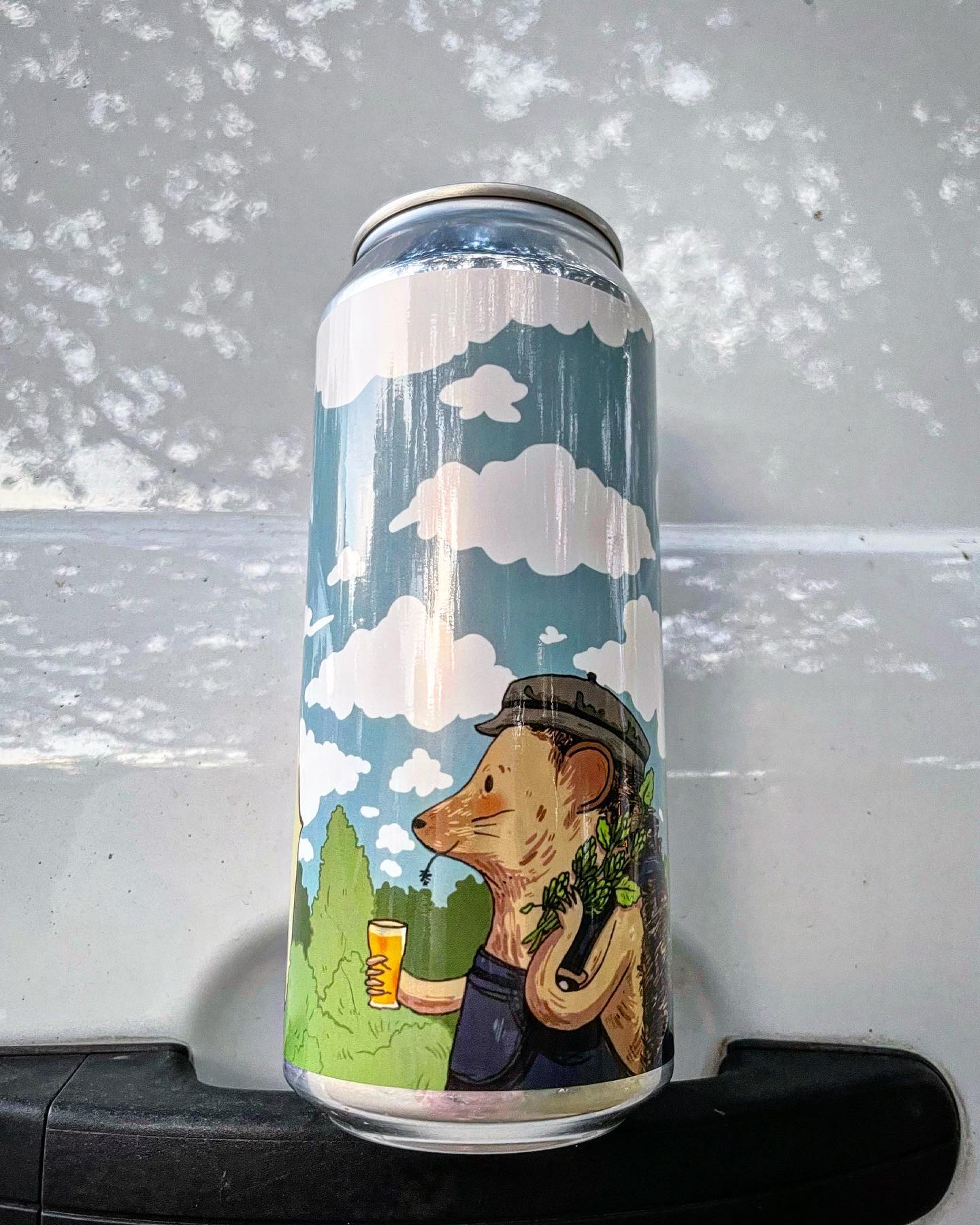 Hop And A Skip is a very enjoyable beer! It brings a little funk, and lots of flavor. There's a little bit of tartness that lingers around and finished with a hint of bread or biscuit. It's really just an overall great drinking beer, you can crush them or savor them, we leave you to choose that part, although we chose to savor them while we had them. Either way, you won't be disappointed.
Hedgehog is also committed to being very active in their local community as well. They support many local non-profits and are continually working to create more avenues for Hedgehog to engage and participate in their community.
They are currently working on opening a brewpub, where they can really start to expand the variety of beers they offer and can have a space that is comfortable and inviting. Currently they have a small outdoor beer garden and are open Friday through Sunday. If you find yourself in the area, go check them out, and be sure to tell them PorchDrinking sent you!
It's time to get back into our tour bus and head north to our last leg of the Southwest tour as we venture into Oklahoma. Situated in Tulsa, our next brewery is Nothing's Left Brewing Co. They've been brewing beer in the heart of the Pearl District in Tulsa, OK since 2015. Crafting interested beers and bringing their own style to the beer landscape. Nothing's Left experiments with a wide variety of ingredients and craft drinkable beers!
They make beer that they want to drink themselves. The beers are tested in the heat of festivals and with the beer consumers of the great state of Oklahoma. If it passes the trials of Oklahoma beer drinkers, and then the ultimate test of the brewmaster, they then move it onto production.
The beer we're featuring in this article is called Strawberry Blonde. It's a wheat beer with copious amounts of strawberry puree added to fermentation. Lovingly brewed and conditioned, this beer comes out with a sweet body and very easy tartness. The strawberry is obviously the star of the show, but it's not overpowering. Sometimes in beer, you can even get the fake tasting fruit flavors, especially with strawberry, but not this one. Nothing's Left absolutely knocked this one out of the park. Many people might say this is a summer beer, but here at PorchDrinking we could drink this beer any time of the year, no matter the outside temperatures!
Nothing's Left strives to make fun, weird beers and they are constantly pushing the boundaries as to what beer can be. They have several taps that rotate often, and they release special beers in cans often, so be sure to follow them on social media to keep up with all their releases and what's going on around the brewery.
If you happen to stop by, be sure to flag down Brewmaster/Owner Travis Richards. Travis has been brewing beer for over ten years and we hear he loves to talk about beer! So be sure to hit him up with all your questions you might have!
That's it for the Southwest edition of our road trip. Stay tuned for the next article as we check out some cool breweries in the Midwest region!
---