No Comments
2023 Collaboration Fest Showcases a Spectacular Return to Form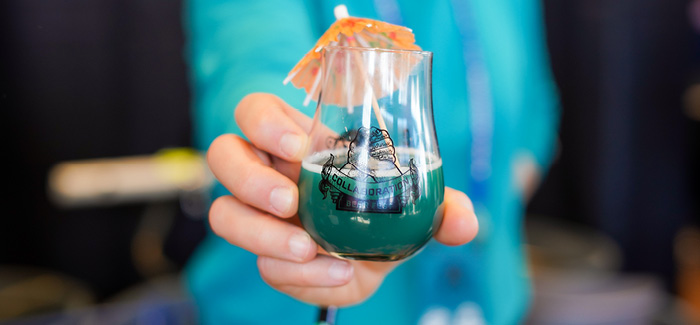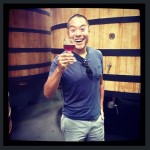 Throughout the years, Collaboration Fest has already cemented itself as one of the best festival concepts and experiences in Colorado. But even with its already high regard among beer fans, this year's festival found ways to continue to impress. Despite concern about its move out to The Westin Westminster for the first time, this year's venue proved to be a vast improvement over last year's stint at The Fillmore. With a more spacious layout across two ballrooms and a greater overall ambiance, the 2023 Collaboration Fest felt like a true return to form.
But in addition to experiential upgrades, festival-goers were also treated to what felt like a more mature beer lineup. Graduating from purely adjunct heavy beers and a flood of Cold IPAs to a more diverse field featuring West-Coast Pilsners, beers featuring thiolized yeast, and classic styles like Pale Ales and Barrel-Aged Sours, this year's pour list leaned more toward innovation versus gimmick.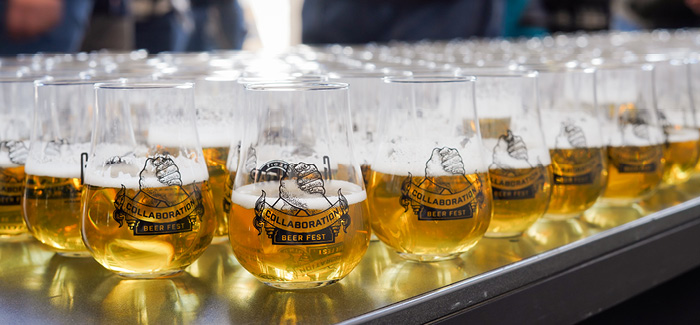 As such, these were a few of the standouts from this year's 2023 Collaboration Fest.
---
Cannonball Creek / Heritage – Swiss Trail Pale
Colorado masters of the West Coast characteristics of clean, hop-forward classics, Cannonball Creek teamed up with Heritage BBQ and Brewing out of California to unleash this crushable Pale Ale. Some piney bitterness combined with a modern hop profile and light body makes this a refreshing take on a classic style.
---
Primitive / Purpose | Primitive with Purpose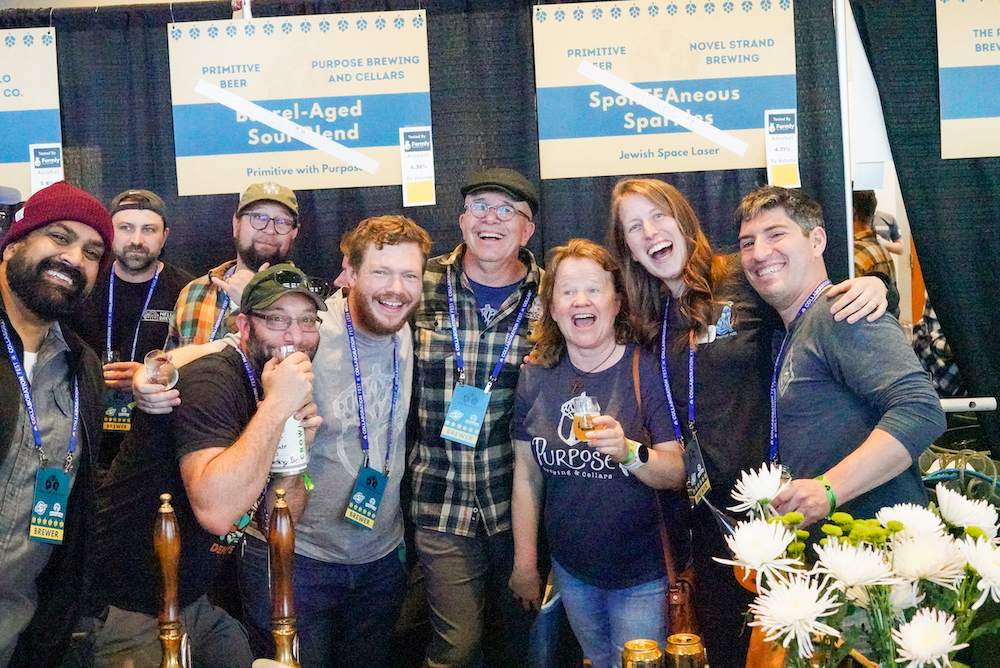 A powerhouse Colorado Sour collab did not disappoint. With differing philosophies with respect to what makes up the base beers versus how they are blended, Primitive and Purpose were able to perfectly meld approaches in producing an incredibly complex yet nuanced and complex Sour blend. Combining the legendary pedigree and experience of Peter Bouckaert along with the rising skills and talents of Brandon and Lisa Boldt didn't disappoint in producing one of the highlights of the festival.
---
Liquid Mechanics / El Segundo | West Coast Cartel
Like our preview so presciently stated, West Coast Cartel was the perfect marriage of modern and classic, two different sides of the West Coast IPA game. Bright and juicy characteristics from Liquid Mechanics approach are seamlessly integrated into the old-school piney and bitter leaning flavors El Segundo is known for.
---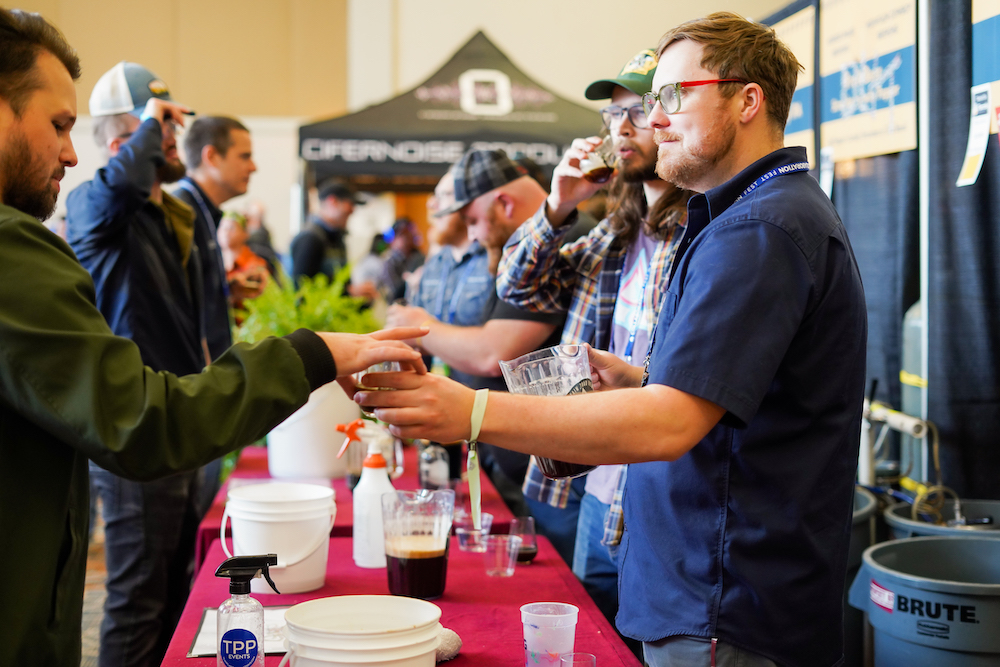 Cohesion / Monday Night | Dub 12°
Cohesion never fails to make an expertly crafted Lager, and Dub 12° is no exception to the rule. This Czech Amber Lager was aged on oak spirals, and after being allowed to mellow for a little bit, the wood influence is present yet not dominant. Monday Night no doubt lent some of their expertise in creating such a delicate and flavorful easy drinker.
---
Six Capital / Two22 | Shitake Bock
From weird to wonderful, Shitake Bock is a head-scratcher that somehow makes sense. Six Capital and Two22 teamed up on this Doppelbock made with shitake mushrooms and nigiri. Savory umami is very present and plays well with the bold malty Doppelbock.
---
Wild Provisions / Upslope / Uhl's | Tank Heist
While Oscar-worthy beer videos are no guarantee of success at Collab Fest, an expertly made collaborative beer gets you on the right path. Wild Provisions, Upslope, and Uhl's used all their resources and brewing facilities to craft this hoppy Dark Lager full of complimentary roast and a bite of dankness.
---
New Image Brewing / Offset Bier | Cryo Fresh Hop West Coast Pilsner
+
Cannonball Creek / SKA Brewing | West Coast Pilsner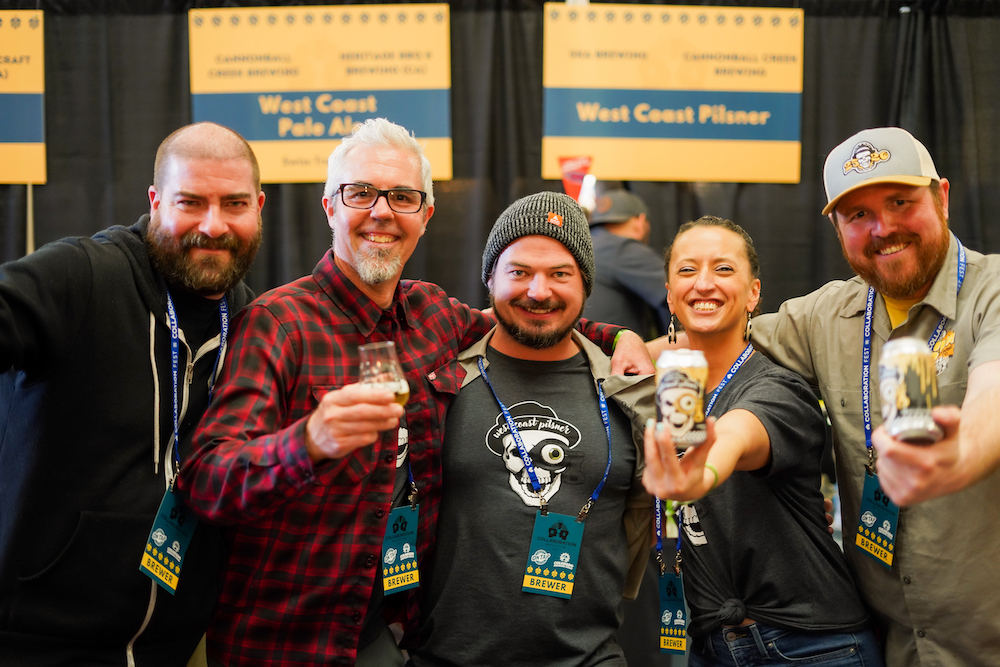 With the rising popularity of West Coast Pilsners (clean, hop-forward Pilsners), many were naturally on display this weekend. But perhaps the two that stood out the most came from true hop stalwarts in New Image Brewing's collaboration with Offset Bier, as well as Cannonball Creek's pairing with SKA Brewing. The style, which has gained popularity most notably stemming from Highland Park Brewery's Timbo Pils features a prominent hop profile on the front end while finishing crisp and clean on the finish.
New Image & Offset Bier's entry utilized a concentrated cryo hop for a beautiful burst of hop aroma and rounded bitterness for the perfect balance of flavor and body, while SKA and Cannonball's entry featured several hopping waves utilizing Bravo, Idaho-7, Cashmere, and Strata hops which similarly made for a flavorful easy-drinking crusher.
---
Outer Range / Perennial / Hopsteiner | Interconnected Hazy IPA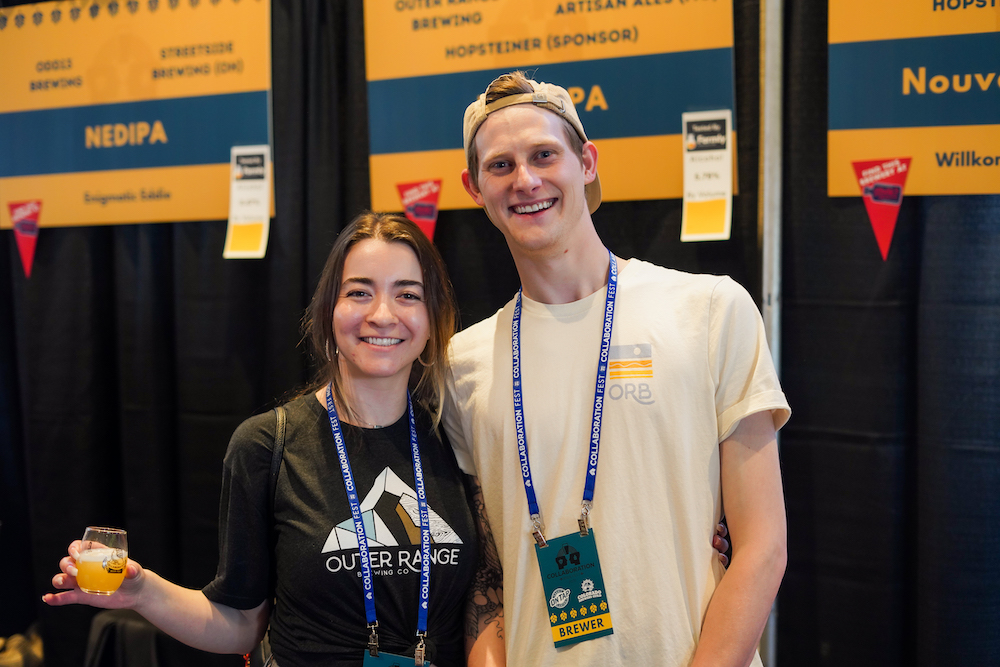 As Hazy IPAs continue to thrive in popularity the sad reality is that most within the style offer very little differentiation from one another aside from subtle hop nuances. However, Outer Range continually impresses by showcasing greater depth within the style. Add in another accomplished and industry favorite in Perennial Artisan Ales along with experimental HS17701, Calypso, and Helios, hops from Hopsteiner and you've got an absolute knock-out. Showcasing notes of yuzu and pineapple, Interconnected Hazy IPA was a true gem not just for the festival but for the style as a whole.
---
Danico Brewing / Ursula Brewing | Ye Olde Birch Beer
+
Baere Brewing / Mockery Brewing | Mocking Baered Ep. 8: A Bunch of Soda Jerks
With the growing popularity of hard seltzers, hop waters, and other bubbly divergent concoctions it feels only natural that the beer world experiment with soda-inspired beers. Such was the case with two of this year's Collab Fest entries which drew inspiration from classic cola flavors layered over a sour ale base.
Danico Brewing & Ursula Brewing's Ye Olde Birch Beer employed cherry juice, brown sugar, honey, vanilla and birch bark for a subtle take on the cola flavor. Meanwhile, Baere Brewing & Mockery created soda-inspired syrups, one similar to a traditional cola, and another a Ruby Red Squirt-inspired syrup, which were then blended into a sour ale base creating two separate soda-inspired beers without notable tartness that fully showcase the soda flavor profiles.
Both collaborations were wildly impressive showcasing a continued experimental spirit that shifts consumer understanding of what's possible in beer.
This article was co-written by Britt Antley & Tristan Chan
---