No Comments
Vine Street Brewing to Make History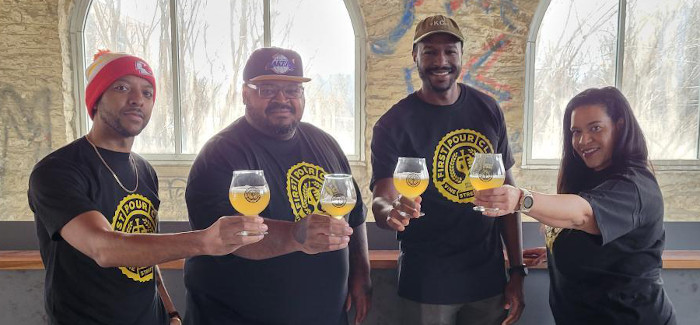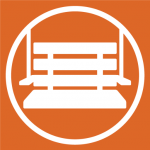 Vine Street Brewing will be making history in June by becoming Missouri's first black-owned brewery. The ascension of Vine Street Brewing is similar to the legendary Tupac Shakur's poem, "The Rose That Grew From Concrete." A black-owned brewery, with black brewers, in a predominantly black neighborhood took root in the concrete. Wondrously, in an area that has been forgotten by its own city, a brewery began to flourish. Now those vines are beginning to climb the scaffold of society restoring beauty and wealth to its own community.
Vine Street Brewing's name originates from Kansas City's 18th and Vine Historic Jazz District. Legendary artists like Ella Fitzgerald, Charlie Parker, and Louie Armstrong all graced the stages of the jazz clubs in the district. The area soon became a hub for the black community. Great libations, spectacular music, and a welcoming place for all to gather. These are the foundations that owners/brewers Woodie Bonds, Elliott Ivory, and Kemet Coleman plan to bring back to the community with their brewery.
It Was All A Dream
View this post on Instagram

Woodie Bonds is no stranger to the Kansas City craft beer scene. From curated bottle shares, to podcasting, to establishing the infamous Hip Hop Hoorays beer festival, Woodie has truly been a huge pioneer of the growing craft beer movement in Kansas City. Whether it be an extravagant strawberry cream ale, or a heavily adjunct barrel aged beer, Bonds is known to push the limits of beer creativity.
Elliott Ivory fell in love with homebrewing in 2014, and began entering brewing competitions under the moniker Wiz Brewing. It was only a matter of time for him to graduate to professional equipment. He brewed his first beer with Diametric Brewing in Lee's Summit, MO. It was a Black Is Beautiful collaboration between the brewery and Kansas City's black craft beer enthusiast group, Shades of Craft Beer KC. While Woodie Bonds is keen to a bigger and bolder flavor approach. Elliott tends to rein in the adjuncts and push a purer product. This has led to Vine Street' s delicious Lagers and bright Saisons.
Every city needs an ambassador. New York has Jay-Z. Chicago has Chance The Rapper. Kemet Coleman is the ambassador and embodiment of Kansas City. Even his initials are KC. Everything from music to social politics, Kemet has his hand in anything that is going to push Kansas City to the next level. Coleman first caught the craft beer bug while working as a tour guide for Boulevard. Recently, Coleman visited the White House as a representative for black Kansas City entrepreneurs. He met with Vice President Kamala Harris to discuss the processes, hardships, and promotion of local black businesses.
Want To Bumble With The Bee?
All hip hop crews in the 90's had a female artist that could hold her own on the mic, and stand their ground amongst all the guys. Bad Boy had Lil Kim, No Limit had Mia X, and The Fugees had Lauryn Hill. Vine Street has taproom manager Annie McGinnis. The taproom is the heart of the brewery. People will come to have a quick beer at a brewery, but they will stay for a few more rounds if the vibe is right. Annie and the rest of the team have made sure throughout the whole process that the local community will be a part of this building and have a voice.
Every Day I'm Hustlin'
Despite not pouring one beer from their own brick and mortar brewery, Vine Street has been able to get their beer on numerous taps around Kansas City. Over the past year, they have collaborated with almost every brewery in the Kansas City metro area. Vine Street has even brewed three beers with KC powerhouse Boulevard Brewing. Vine Street's first major beer festival was Boulevardia in 2022. While only pouring three beers, the trio of brewers had more people lined up to have a taste of their beer than amazing breweries like Weldwerks and Toppling Goliath! That is an astonishing feat indeed!
The Blacker The Berry
It is no secret that black consumers make up a small percentage of craft beer consumers, and that goes for the number of black brewery owners as well. As a black business owner, all eyes are on you. If you succeed you are celebrated, but if you fail it may deter future investors from taking a chance on the next black entrepreneur.
View this post on Instagram
Kemet Coleman's reaction to the success of Vine Street is fearless and inspiring: "I feel we have to succeed and don't have another choice. At this point, as much as we have invested financially, personally, and socially, we must succeed! We know that we stand on the shoulders of our enslaved ancestors and understand that they suffered their entire lives, yet still had faith that their perseverance would result in our opportunities. We are also from a strong lineage of some of the world's most brilliant minds, so it's in our DNA to pull off the impossible".
Pour It Up, Pour It Up
Vine Street Brewing is gearing up to offer a variety of beers. Jazzman, their Black Lager, can already be found around town, and even at the Kansas City Airport. According to Elliott Ivory, the brewery is planning to have Maris (American Pale Ale), Paper Bag Thin (Mexican inspired lager), Snakes in the Wheat (American Wheat Ale) Vines on Vine (IPA), Midnight Mississippi (American Stout), Hood Saison (American Farmhouse Ale), and Dubs (Belgian Dubbel) on tap.
The brewery plans on representing their culture through their merchandise, beer names as well as the decor. Vine Street's "Beer Stars" are knowledgeable bartenders that will be pouring beers as well as pouring brewing knowledge for visitors. Besides their soulful suds, patrons can expect a memorable experience. Annie and Kemet are constructing the ultimate brewery experience. Visitors can expect brewery tours, Kansas City history storytelling, and even live music from Kansas City's talented local music scene. Next year Vine Street plans to rebrand Woodie Bonds' Hip Hops Hooray Festival and host it in their spacious outdoor area. Want to get a taste of Vine Street's beer but won't be in the Kansas City area? Make sure to visit their booth at Pittsburgh's award winning Barrel and Flow Festival.
---