No Comments
Halloween Beer Treat | 450 North Brewing Cotton Candy Watermelon Piña Colada Slushy XL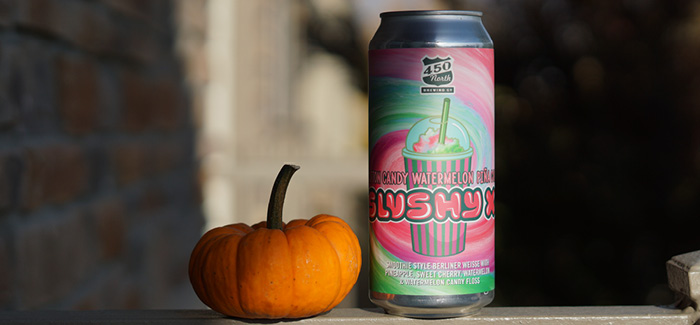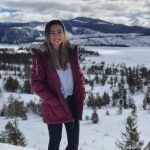 Cotton candy is one of those sweet treats that's fitting for so many occasions: carnivals, backyard BBQs, birthday parties and, of course, the packaged version of this treat that you receive while trick-or-treating. 450 North Brewing Co. in Columbus, IN created this "adult" version of a favorite treat with an extra fruity profile of watermelon piña colada. It's certainly a Halloween beer treat that is fun, light and refreshing to enjoy.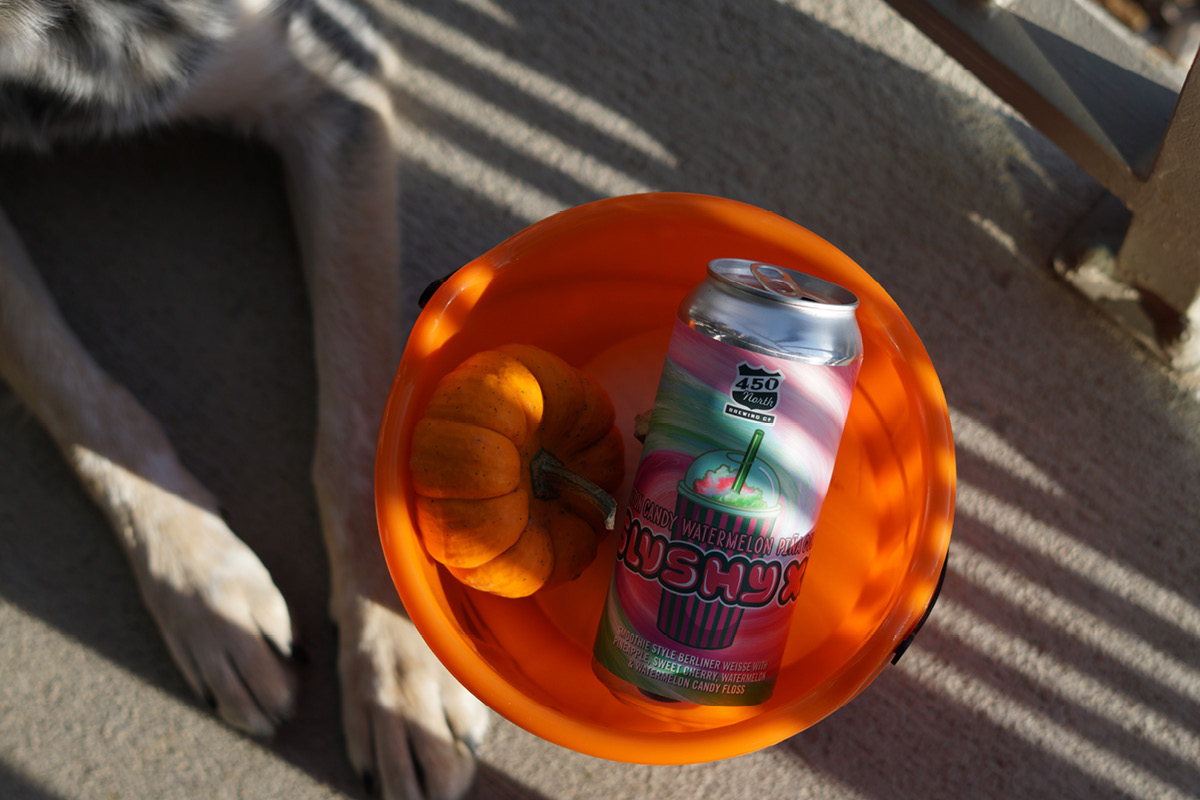 This iteration of the brewery's Slushy XL line was conditioned on pineapple, sweet cherry, watermelon. and watermelon candy floss. The resulting Smoothie-style Berliner Weisse is reminiscent of the delicate treat that so many enjoy. Being a Smoothie-style beer, Cotton Candy Watermelon Piña Colada Slushy XL pours out a thick, dark pink–almost a deep raspberry–color with a dense foam head. You'll get the candy-like sweetness of watermelon, cotton candy and a hint of pineapple on the nose. Those aromatics follow in the taste of the beer.
Admittedly, the flavors picked were intriguing when imagined together, but it blended together very well. The sweet cherry ties the watermelon to the pineapple perfectly, creating a sweetness balanced out with a bit of twang so that it's not cloyingly sweet. With the watermelon and sweet cherry, it creates a refreshing aspect of the Berliner Weisse that will leave you wanting more. The beer finishes off with piña colada flavors as you come to the end of the sip. Between the color and flavors of Cotton Candy Watermelon Piña Colada Slushy XL, it ends up being a great Halloween Beer Treat that you wouldn't mind going trick or treating for–and what a treat it will be!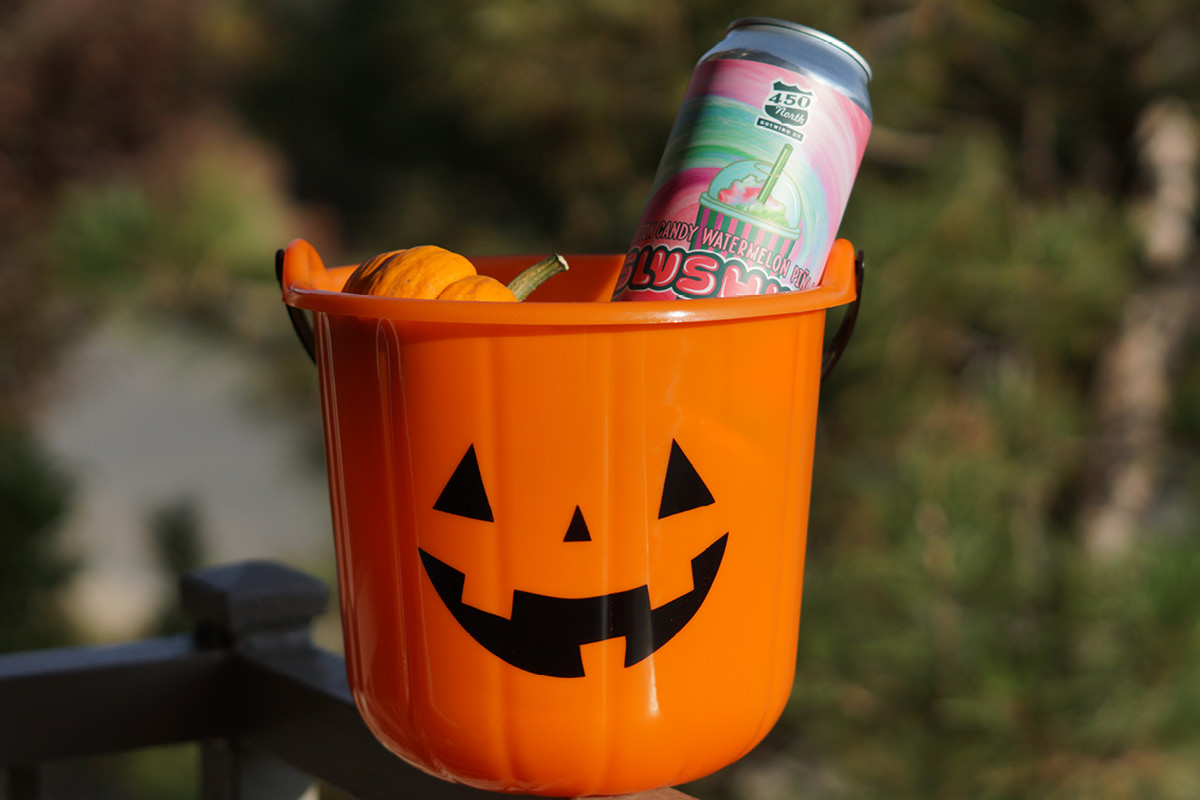 ---