No Comments
Stem Ciders | Apricot Haze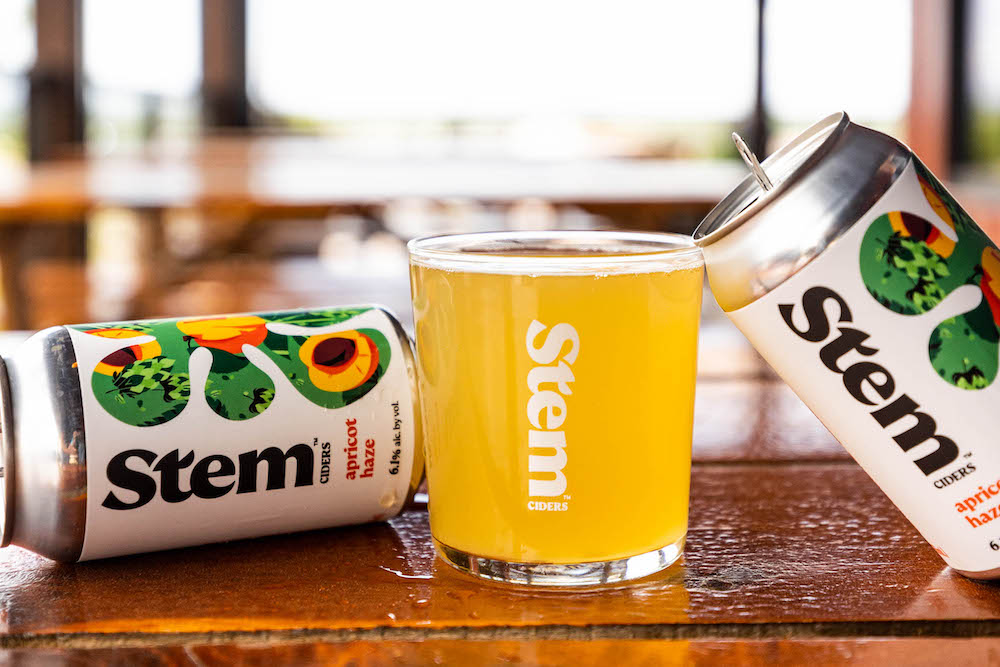 For beer drinkers segueing into cider, cider lovers looking for something different, or anyone who loves high quality fruit-forward beverages made with fresh ingredients, Colorado's Stem Ciders are fermenting up a storm with a range of dry and flavored ciders made with pressed juice from Pacific-Northwest apples and adjuncts ranging from chile-guava to lavender, salted cucumber to carrot-ginger-turmeric. Determined to win over new drinkers from outside the cider community, Stem have created their newest release, Apricot Haze, especially with beer lovers in mind, using an unusual technique to replicate the hop punch of a hazy IPA, paired with a bright, refreshing apricot base.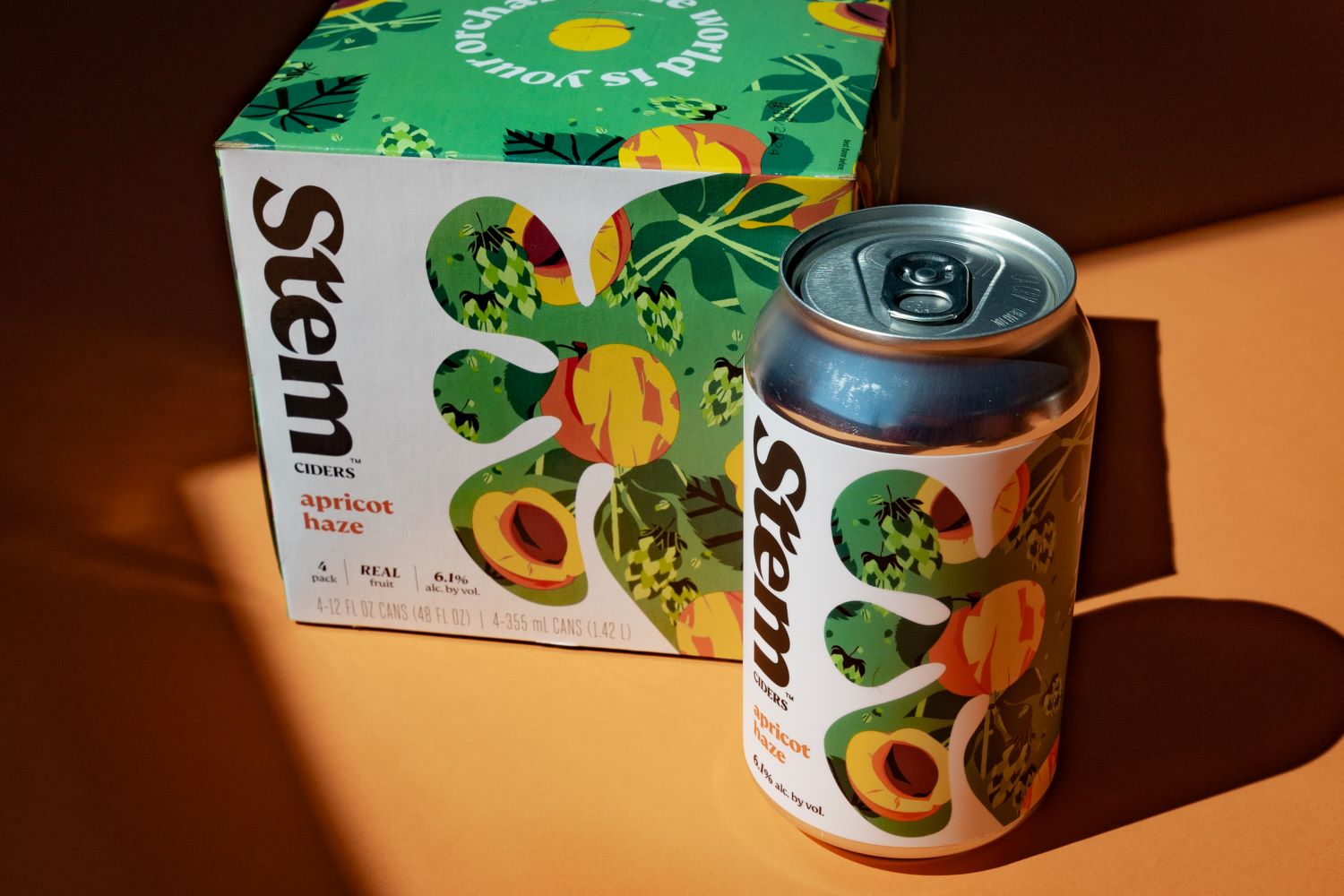 As we become increasingly accustomed to fruit-flavored beers of all styles, hopped ciders are also growing in numbers, with the divide between beer and cider drinkers quietly dissipating. At Stem, Director of Liquids Patrick A. Combs, who must hold one of the coolest job titles out there, brought his skills and expertise from working in the beer industry to confront the technical issue of how to capture the authentic whirpooled hop flavor of a Hazy IPA in a cider. "I found hoppy ciders to be more one-note than most beers, so I set out on recreating elements of hot-side hop flavor in a way that would add more complexity," he says.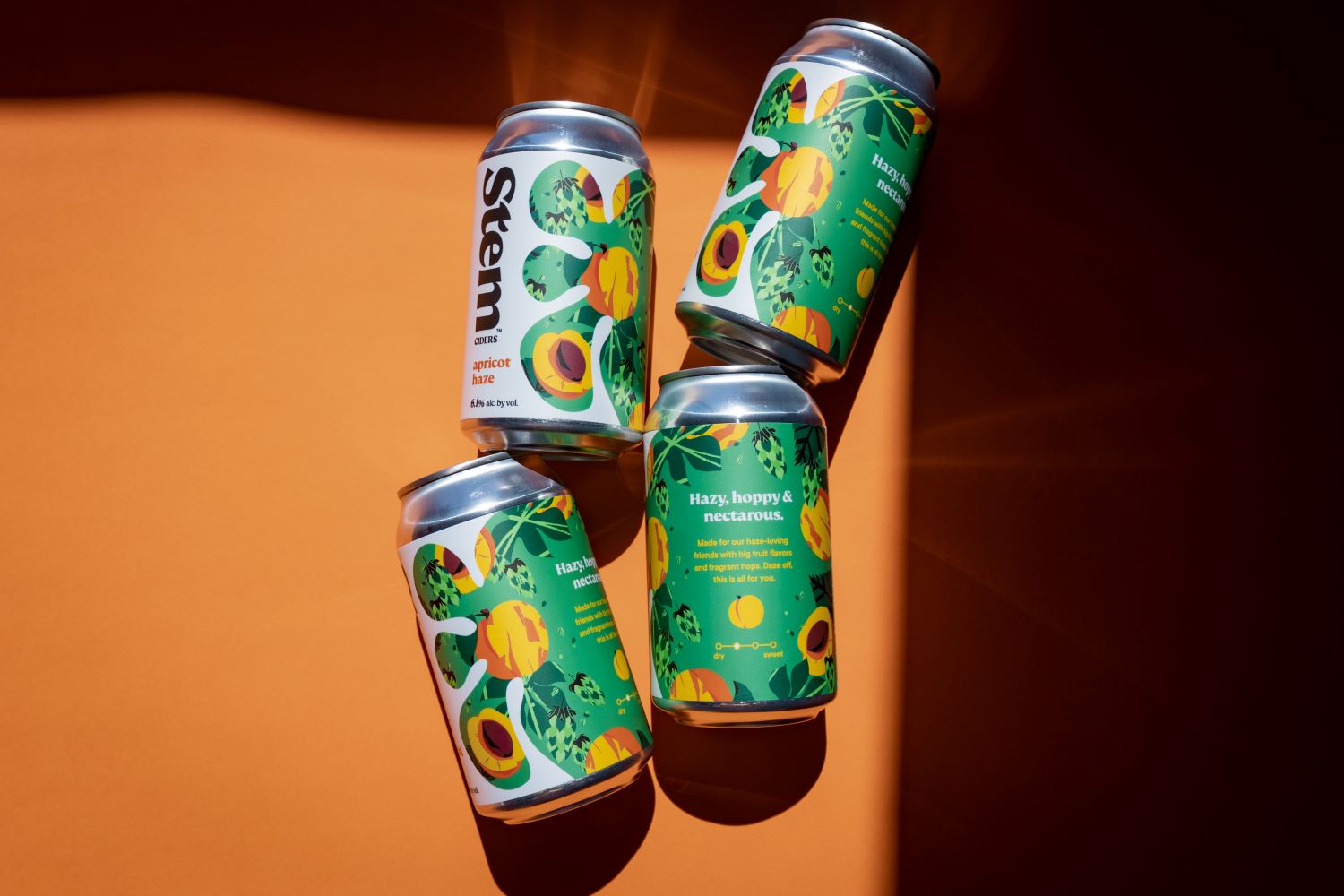 Combs has successfully replicated the effects of the brewing process through the use of hop tea, a procedure he first tried with Stem's Capstone raspberry and Meyer lemon cider, but refined with a longer extraction period for the Apricot Haze, made with natural stone fruit puree. So how does the process work? "We create the hop tea and then use it as a base liquid to dissolve the small amount of cane sugar in the recipe, we then blend this with the apricot cider in-line on the way to the brite tank to make sure that it's fully incorporated," Combs explains, emphasizing the importance of sustaining a consistent level of sugar and acidity in each batch.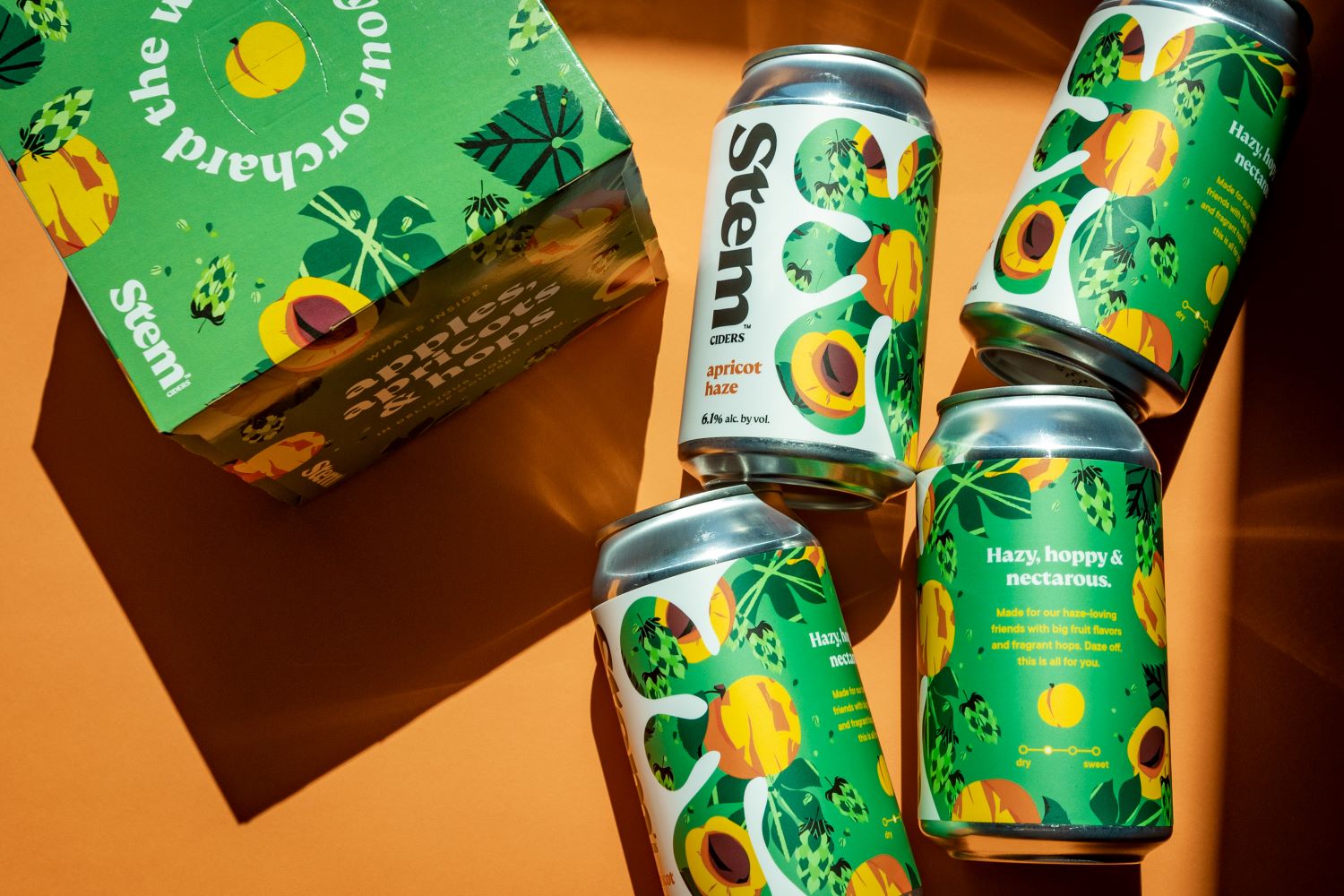 So, what does it taste like? The cider is bright and effervescent, with the apricot expressing its personality up-front on an unintrusive apple blend with balanced sweetness and acidity. The hops come in as the cider goes down, with a subtle but lingering dank bitterness that complements the juicy apricot, creating a beverage that's refreshing and crushable but with a layered complexity. While it certainly retains all its cider qualities and couldn't be mistaken for a beer, the notable hop presence should prove attractive to beer drinkers turned off by sweeter, less bitter ciders. "I think as cider is quickly growing beyond the bounds that most people understand it to be," says Combs. "The liquids we're beginning on the shelves are so wildly different, people are taking a second look at the cider industry with a bit more intrigue." For drinkers ready for a Summer of Cider this is certainly one to look out for, you'll find that four-pack disappearing very quickly.
Cider provided by Stem Ciders, opinions writer's own
---