Posts ByAngie Seitz, Author at PorchDrinking.com
July 30, 2021 | Angie Seitz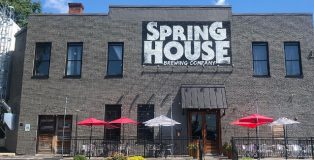 We've all been there. You go to a bar, try a new beer from a local craft brewery and fall in love. After a quick Google search, you realize this brewery is within driving distance, and pretty soon it becomes your favorite hangout. You grow to enjoy their other brewed libations, and before you know it, your local brewery grows a little too fast. Suddenly the attention and focus shifts from the beer to basically everything else: new locations, keeping up with wholesaler demand, a new kitchen, etc. etc. Before you know it three years have passed and you notice that the draft beer menu is always the same, and you're no longer in love with your old, favorite brewery. So, you find a new place to call home, and hope the cycle doesn't repeat itself.
This is the story of one brewery, Spring House Brewing Company in Lancaster, PA, that recognized this all too familiar pattern, and worked hard to rebrand and revitalize itself. And much to this writer's surprise, it is working. Read More
July 16, 2021 | Angie Seitz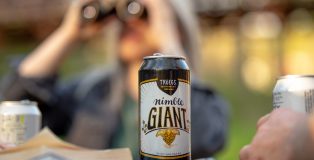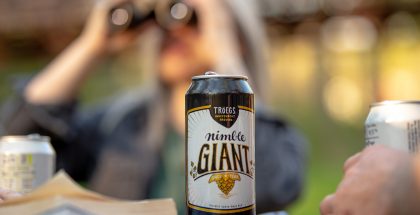 Shakespeare famously asked, "what's in a name?" in 1597 and the question still holds up over 500 years later. What is in a name?
What's in a (beer) name?
The brilliant team behind the scenes at Tröegs Independent Brewing, established in 1996 and based out of Hershey, PA, has a history of creating fantastic brews with equally great names to go with them. From Blizzard of Hops, their winter IPA, to Impending Descent- an Imperial Stout, to their annual fall batch of Master of Pumpkins (hello Metallica fans!), the folks at Tröegs know how to pair a great beer with a great name. The return of, Nimble Giant, is no exception.
Read More