Posts ByRachyl Fojtik – PorchDrinking.com
November 29, 2018 | Rachyl Fojtik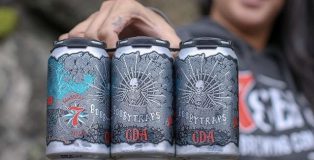 Avg. Reading Time:
1
min
7 Seas Brewing Cascadian Dark Ale has been one of the premier representations of the Black IPA style within the Pacific Northwest for quite sometime, however it was only recently that this fall gem was packaged for the first time.
Named "Boobytraps" with inspiration coming from the 80's PNW cult classic film about kids searching for treasure, this Black IPA style beer starts off with nuances of orange marmalade fleeting across the palate. Then a wave of pine and sticky resin comes rushing through with a restrained bitterness and a touch of roasted coffee. From beginning to end this one is velvety smooth.  Read More
October 3, 2018 | Rachyl Fojtik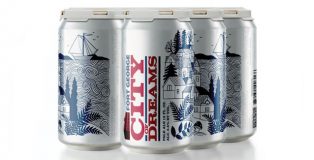 Avg. Reading Time:
1
min
Does anyone else feel like mere mortals when walking into an iconic brewery? We put these places on pedestals because it's more than beer; it's an art and art should be praised and marveled. Fort George Brewery is one of those places in the Pacific Northwest, having created an epic name for themselves in the town of Astoria, Oregon. A lovely way to celebrate the brewery and its home city is with its City of Dreams New England Style Pale Ale.