#BeerSeries – PorchDrinking.com
August 27, 2018 | Mathew Powers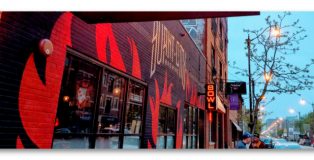 Avg. Reading Time:
3
min
Maybe you haven't noticed, but Chicago's Burnt City Brewing is making waves. The brewery already boasts of a chic brewpub and bowling alley on the always-hip Lincoln Avenue, a brewhouse located in the locally-famous, former Jay's plant, eye-catching label artwork and a recent collaboration with Chicago's illustrious Art Institute. But now it's also churning out a diverse, impressive collection of beers including its Brett and Yeast friendly "Wildfire Series."
August 6, 2018 | PorchDrinking.com Staff 11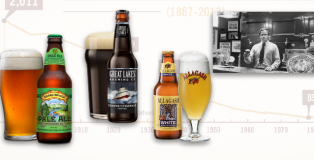 Avg. Reading Time:
3
min
We at PorchDrinking.com thoroughly enjoy covering craft beer trends and showcasing the newest beers. But, before terms like Brut, Milkshake, New England and even BBA entered the brewing-industry lexicon, beer fans were thrilled to taste Ambers, Pale Ales and some mysterious beer that may or may not have arrived from India. So, for one month, we are going to take time to remember some of those OGs of Craft Beer — the brews that made it all possible.
An OG beer showcase will publish each day for the next several weeks. It would be a daunting task to cover them all (we are discussing less than one-half of the beers on our list), but our writers selected beers near and dear to their heart, ones that were often gateway beers that lead to our love of craft. We hope you enjoy our homage to the abridged list of classics.