#belgianbeers – PorchDrinking.com
July 4, 2019 | Scott Grossman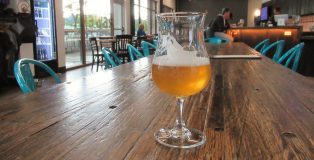 This time of year nothing's more American than watching a baseball game with a beer in hand. Everyone knows the power of singles, doubles and triples in baseball's major leagues, but few are familiar with Belgium's similarly-named heavy-hitters. Belgian-style of Dubbels and Tripels often cause confusion since they aren't as intuitively familiar as counting the bases in the ballpark.
Starting with the basics, the majority of craft beers fit the category of a single, or table beer as the Belgians would say. These beers typically fall into the 4 – 6 percent ABV range and encompass a wide range of styles and flavors.
June 5, 2018 | Anna Scott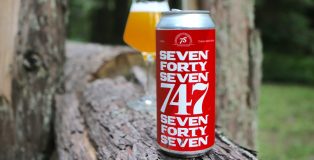 This year was supposed to be the year of me trying new things—I was going to take a break from my IPA and sour obsession, find new beer loves and explore my palate. Well, sometimes old habits die hard. If there is one style of beer I shy away from the most, it's anything in the Belgian realm, but this beer from Seven Stills Brewery & Distillery definitely gave me something to talk about!
So maybe we're halfway through the year and I still have yet to discover my next new beer love but can I get a pat on the back for drinking a golden strong ale from Seven Stills Brewery & Distillery?! Baby steps, you guys. Read More