#bixibeer Archives – PorchDrinking.com
February 15, 2019 | Taylor Laabs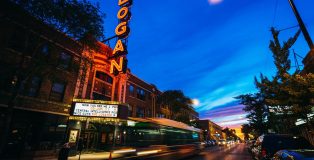 Chicago beer drinkers are spoiled with the multitude of taproom options available to them throughout the city. With more breweries than any other city, it only makes sense that there are numerous spots where patrons can leisurely stroll from one brewery to the next in just a few minutes. Up north in Ravenswood, there is the Malt Row which boasts the likes of Half Acre, Spiteful, Begyle and Dovetail Brewing. To the west is the Chicago Brewing District, which includes award-winners like On Tour, Great Central Brewing Co. and more. Smack dab in the middle (okay, somewhat close to the middle) of these two vibrant brewing neighborhoods is Logan Square, which has quickly become one of the hottest brewing locations in the nation, with a growing list of breweries calling the unique neighborhood home.
December 24, 2018 | Mike Zoller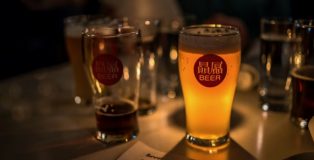 When brewmaster Eymard Freire first joined the BiXi Beer project he wasn't married and had no kids. But by the time BiXi opened, Freire was married and his daughter was six months old. Plagued by multiple setbacks, BiXi finally opened in August 2018. The wait was worth it.