#CSB Archives – PorchDrinking.com
November 16, 2017 | Mike Zoller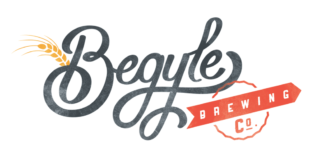 In Chicago, in November, it's almost impossible to not run into a great barrel-aged beer. Begyle Brewing will release two of its own starting on Friday (Nov 17) and both are worthy of standing in line to get. Barrel-Aged Imperial Pajamas will be released on Nov 17th, with Batch 500 being released the following Friday.
February 7, 2017 | Mathew Powers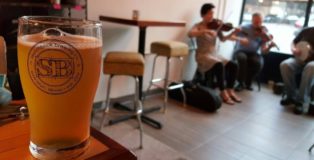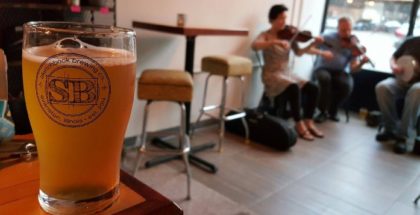 If a picture is worth 1,000 words, Sketchbook Brewing is worth 1,000 stories.
For this writer, whose job it is to frequent breweries and watering holes several times a week, it is sometimes difficult to be impressed. However, Sketchbook Brewing, located in Chicago-suburban Evanston, Illinois, impressed mightily – great beer, admirable business philosophy, and a wonderful, cozy taproom.