#design – PorchDrinking.com
July 2, 2019 | Kailey Partin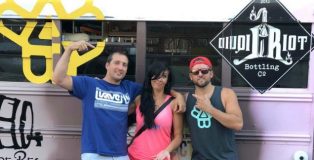 Avg. Reading Time:
6
min
We all know the cliché, "don't judge a book by its cover." In theory, that advice can be applied to beer as well but yet, we all ignore that saying. In reality, the cover (or in the beer industry, the label) is what sells the first can or bottle, while the contents sell the following case and create loyalty. It would be foolish to think the package doesn't matter. The design wrapped around the liquid tells the story of the product and the company.
Stories are the foundation of human experience and connection and Portland, ME based artist Heidi Geist has quite the story. She is in the midst of a cross-country endeavor to explore and experience the American craft beer culture through label art. I had a great conversation with her about the 48 Beer Project, how it got started, what she is experiencing and the works she creates.
Read More
February 9, 2016 | Holly Gerard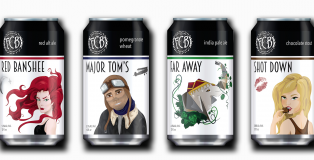 Fort Collins Brewery & Tavern has recently announced that they will soon begin canning and plan to release new recipe batches. Along with this news came another announcement about a fresh new re-brand.
Fort Collins Brewery has also decided … Read More