Dragon's Milk Solera Archives – PorchDrinking.com
December 29, 2020 | Jessica Spengler 1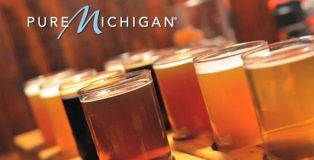 Oh dear, oh dear, oh dear. What a year we've had in Michigan, eh? Nothing went the way anyone expected and for many, it went worse than they ever imagined. If you're still standing, congratulations. However, one thing that definitely stayed as expected: Despite shutdowns and sickness and protests and kidnapping threats and endless elections, Michigan brewers once again made some of the best beer in the country in 2020. Which, of course, makes my job that much more difficult. I'm certainly not new to beer, but I am brand new to picking the Michigan Best in Beer Year-End Honors which, at 300+ breweries, is a daunting task, to say the least.
That being said, I still get the good news–and there certainly was plenty of it. So, I've compiled what I can of the best in Michigan. Here's to an absolutely horrible, but completely wonderful, 2020.
Cheers!
~Jess, Michigan Editor at PorchDrinking.com
November 18, 2020 | Jessica Spengler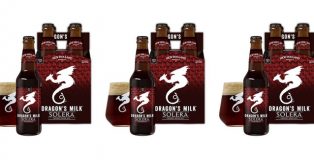 New Holland Brewing Company Dragon's Milk is something of a legend. Not only was it one of the first Bourbon Barrel-Aged Stouts, but it has crushed the competition since it's release, remaining the #1 best selling BBA in the United States. It was unsurprising, then, throughout the years, when the brewery released its Dragon's Milk and Dragon's Milk Reserve lines, all focusing on variations of the original stout. However, legends evolve, and often the result of that evolution is unexpected. The newest addition to the original line, Dragon's Milk Solera, shows just that. Although it fits the high expectations of a Dragon's Milk beer, it's not a stout.