No Comments
Indulgent Beer Series | New Holland Brewing Company Dragon Milk Solera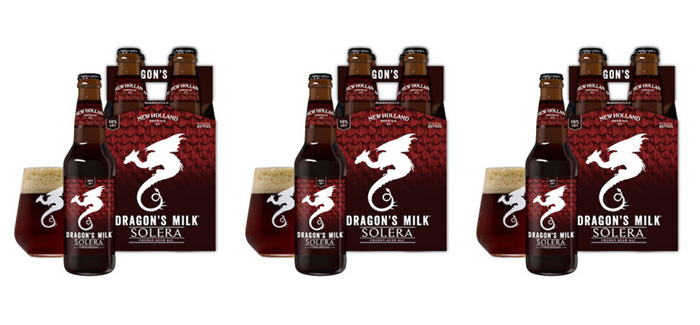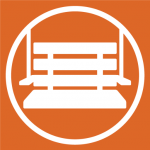 New Holland Brewing Company Dragon's Milk is something of a legend. Not only was it one of the first Bourbon Barrel-Aged Stouts, but it has crushed the competition since it's release, remaining the #1 best selling BBA in the United States. It was unsurprising, then, throughout the years, when the brewery released its Dragon's Milk and Dragon's Milk Reserve lines, all focusing on variations of the original stout. However, legends evolve, and often the result of that evolution is unexpected. The newest addition to the original line, Dragon's Milk Solera, shows just that. Although it fits the high expectations of a Dragon's Milk beer, it's not a stout.
Dragon's Milk Solera is, in fact, a Foeder-Aged Ale. The base beer, according to Dragon's Milk Brand Manager, Dominic Bergquist, is "essentially a Strong Ale that, on it's own, is really delicious with big flavors of caramel, toffee and fig." Anyone clutching their pearls at this twist shouldn't be too upset, though. The beer fits nicely in the Dragon's Milk legend as the "best liquid in the house."
"We actually did some digging into what the name 'Dragons Milk' means/where it comes from. We found that the term has been around since the 1500's and was used to describe a wide variety of potent ales and elixirs that were deemed worthy of celebration. It wasn't necessarily tied to one specific style. We felt that we had a rich, indulgent and pretty innovative liquid on our hands. Bringing Solera into the Dragon's Milk family felt very natural in that regard," Bergquist told Porchdrinking.com.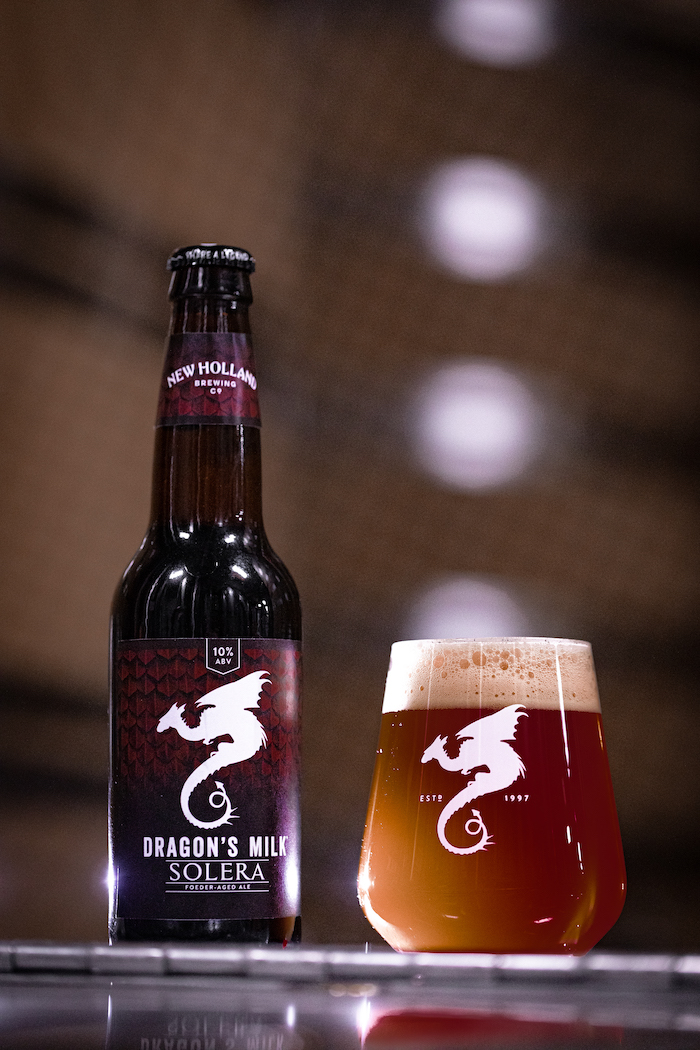 Solera Process
In development for well over a year before its release in August, Solera is named for the process by which it's made.
"The easiest way to describe the solera process is fractional blending," said Bergquist. "Fresh beer is added to aging beer and moved through a series of foeders over time. The idea is that each 'pull' from the oak will contain at least a fractional amount of every batch ever brewed, resulting in a beer that is constantly evolving. We chose to pursue this method for exactly that reason – it blends our desire to always be consistent with the variable of time on flavor."
Solera will change over time, something that will keep the creative juices of New Holland's brewers alive. "The truth is that we don't really know where this beer will go in the years to come. Our brewers are the stewards of flavor and will help to guide it along, but it's an exciting challenge to face some unknowns along the way."
The brewery does not have any current plans to do a Reserve-type series underneath Solera, Bergquist said, however, they are "labeling each batch – Solera #1, #2, #3, etc. – so that fans can follow along on the journey as the beer becomes more complex over time."
Foeder-Aged
Using foeders for aging beer has become more common over the last several years. Foeders are large barrels, usually constructed from oak, and start at about 600 liters, or 160 gallons of beer. Some of the biggest names in the beer industry use foeders, including New Belgium, Brouwerij Rodenbach and now, New Holland. Foeder aging is not necessarily a traditional part of the solera process, but for New Holland, their use has a purpose.
"The current plan is to keep this in foeders, which were all built new for this project. Foeders allow us to have bit more control over aging as this beer continues to develop. We also didn't necessarily want oak to be a huge upfront flavor in this beer, and with our foeders, that particular flavor is much more in the background," said Bergquist.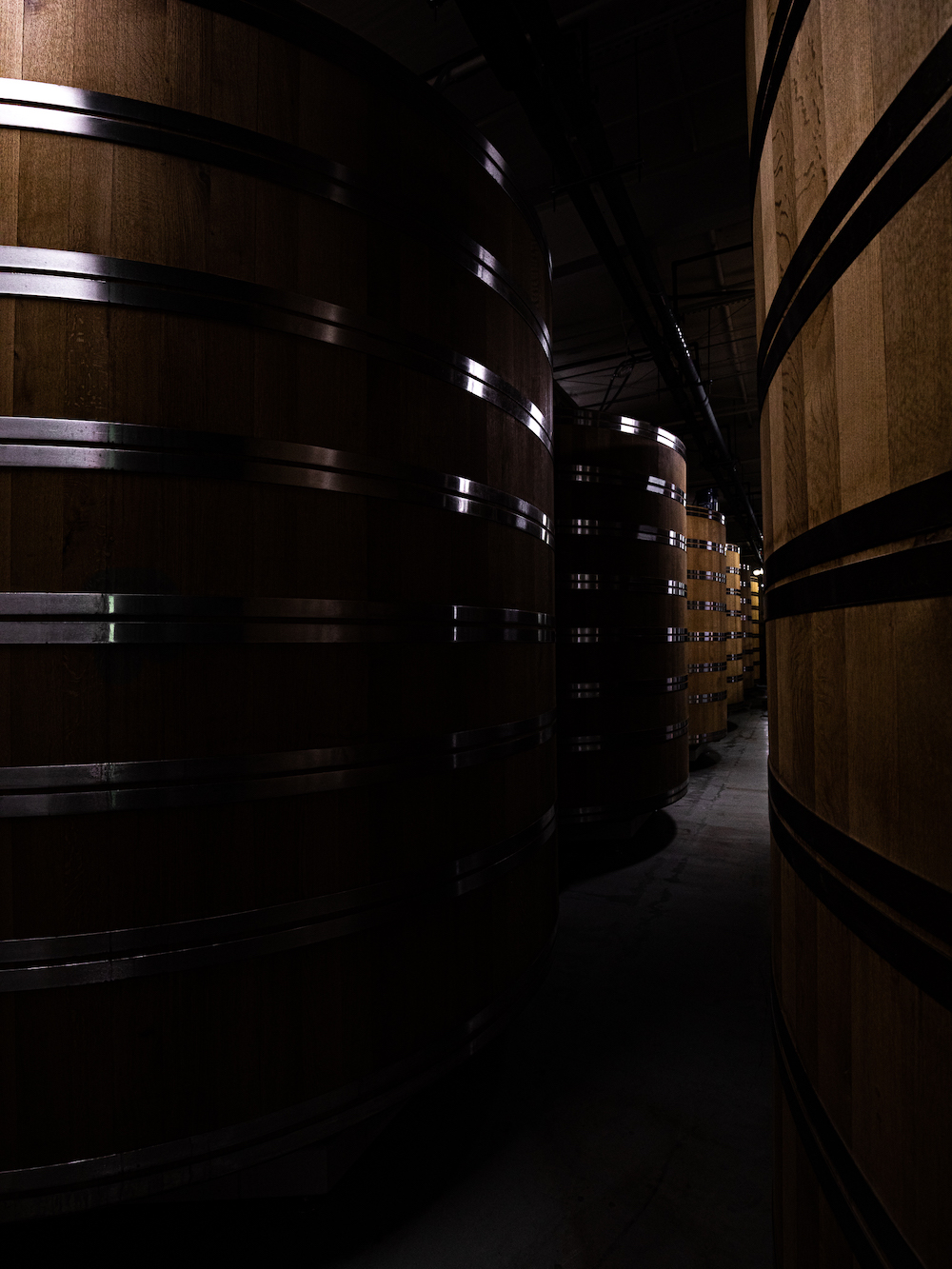 Dragon's Milk Solera
As New Holland's first non-Stout, Foeder-Aged Dragon's Milk, Solera is bound to go on lists as one of the most unique beers of 2020. "I think it's unlike anything we've ever brewed before. It is bold and rich, and even at 10% ABV is extremely drinkable," said Bergquist. "This is a beer that tastes fantastic now and will only continue to develop deeper and more complex flavors. Each pull from the foeders is essentially a limited release in that we'll never be able to produce that exact same beer again."
Copper colored with caramel, toffee and fig flavors, Bergquist said Solera might pair best with the end of the meal. "Desserts all day! Solera would be an awesome pairing for a creme brulee or a cheescake with fresh fruit."
In the end, Dragon's Milk Solera is just the next stop in a journey New Holland was always moving towards. "We're excited to keep evolving this brand and exploring all that Dragon's Milk can be," said Bergquist. "Whether it's Solera, a Bottled-In-Bond bourbon, or the latest Reserve release, Dragon's Milk fans have a lot to look forward to in the coming year!"
All images by New Holland Brewing Company.
---