No Comments
New Holland's Dragon's Milk Brand Thrives Thanks to Creative Variants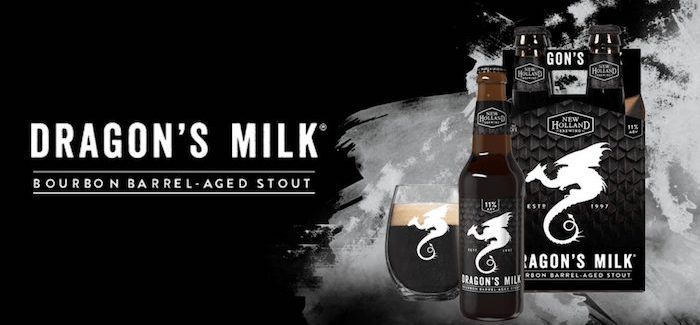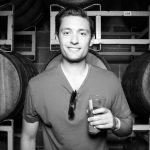 Flagship beers are the lifeblood of any successful craft brewery. They provide sales consistency and additional sales points through variant releases that are familiar to the consumers, yet introduce new SKUs throughout the calendar year. New Holland Brewing's cash-cow remains their Dragon's Milk Bourbon Barrel-Aged Stout line, a decadently strong and barrel-forward beer that continues to generate acclaim for the Michigan-based brewery. Amidst a reimagining of the New Holland brand, the Dragon's Milk brand continues to quietly hum along, generating positive sales year over year, thanks to the success of the original Stout and the popularity of new, buzzed-about variants. 
Earlier this year, New Holland announced the anticipated return of Dragon's Milk Triple Mash, a 17% bruiser of the beer that promises equal parts barrel and burn. Unlike previous releases of hyped up variants, this release was to be the first-ever online release, complete with a virtual "Day of the Dragon" event. Alongside Triple Mash, New Holland also unveiled two charmed creations from their Dragon's Milk Reserve series: Dragon's Milk Reserve: 2020-2, a Scotch barrel-aged stout with marshmallow and dark chocolate; and Dragon's Milk Reserve: Stroopwafel. New Holland was kind enough to send me the beers for review; my quick tasting notes follow.
Dragon's Milk Reserve: 2020-2
Big bite at the start, then chocolate rushes in. Marshmallow is heavy on the nose but doesn't play a big part in the taste. Chocolate and barrel are most pressing on the taste buds. As you drink through the bottle, sugary marshmallow pushes through. Every sip is a bit more nuanced.
Dragon's Milk Reserve: Stroopwafel
Bubbling, caramelized brown head that lingers. Cinnamon is paramount on the nose, but the soothing smoothness of caramel and barrel combine to create a rich sip of high ABV beer. Finishes brisk and boozy. Coffee is shouting from the hallway but isn't in the main room. Caramel stars.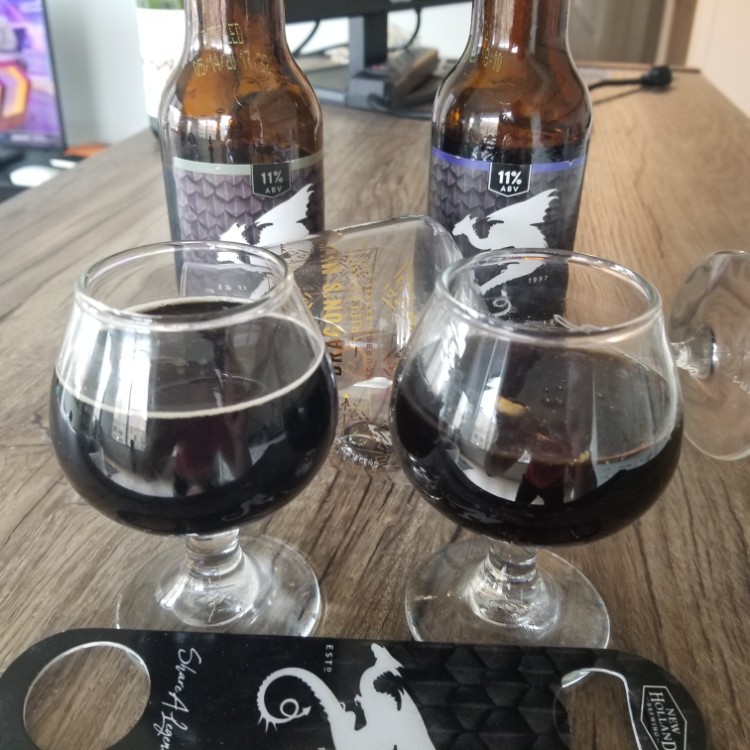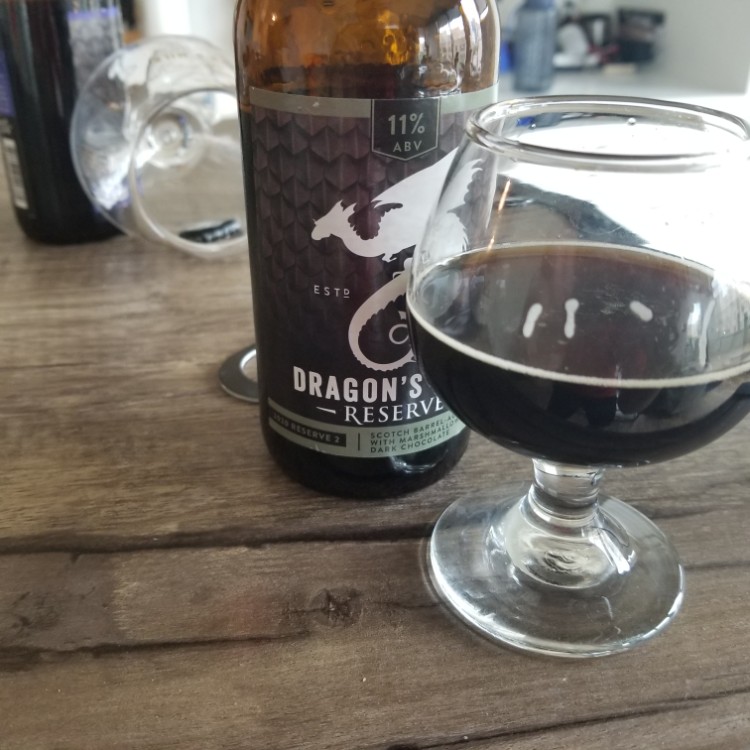 Unsurprisingly, the sales for the Triple Mash and two variant release were brisk, as New Holland mug club members and barrel-aged enthusiasts delightfully gobbled up bottles of the viscous liquids. The continued success of the brand, even amidst the backdrop of the ongoing pandemic, is a testament to the New Holland barrel-aging team and their ability to deliver a consistent flavor experience with their year-round offerings like Dragon's Milk and Dragon's Milk White, along with delivering creative new flavor profiles in their Reserve releases. The result is consistent sales success. 
https://www.instagram.com/p/CAQOQjxFZCT/
Sales data shared from New Holland illustrates the importance of the year-round offerings of Dragon's Milk and Dragon's Milk White to sustaining the experimentation and exciting flavors of Reserve releases like Stroopwafel. Dragon's Milk saw a 24% increase in sales in 2019, and is up another roughly 20% through June of this year. Similarly, Dragon's Milk White has seen success by giving barrel-aged fans an approachable 6% ABV beer that still scratches that barrel-aged itch. Unveiled in 2019, Dragon's Milk White sales are up 315% this year as New Holland looks to continue the new brand's momentum. 
https://www.instagram.com/p/CCWNG34FsG-/
As year-round offerings continue to buoy the larger Dragon's Milk portfolio, the variants release engine keeps churning, driving consistent awareness and anticipation of the brand over the entire calendar year. The latest variant is Dragon's Milk Solera, a 10% ABV foedre-aged ale that pushes the boundaries of barrel-aging in a creative way. Similar to Triple Mash, Stroopwaffle and Dragon's Milk Reserve: 2020:2, Dragon's Milk Solera will be sold via an online pre-order event on July 18. Check it out if you're looking to try something new in the barrel-aging realm. Cheers! 
Feature image courtesy of New Holland Brewing Co.
---