No Comments
The Weekly Buzz | October 6 – 12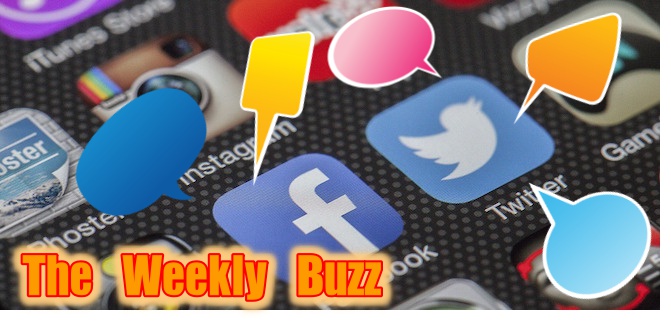 It's the week after GABF. We're all worn out from all the crazy social media chatter. That's why I kept this edition of The Weekly Buzz short, sweet and light. There are a few event postings, a job announcement and some good old fashioned shenanigans. So, grab a beer. It's time to zone out and stare at The Weekly Buzz.

Of course, I was at work instead of doing this.
A little bluegrass in the Beer Garden. Four fresh-hop beers. A warm autumn night. That just felt right. https://t.co/mO8AcGWRMD pic.twitter.com/TOUf08w2Kv

— Tröegs Brewing (@TroegsBeer) October 7, 2017
---
Deep Thoughts.
https://instagram.com/p/BZ8XD9wFnGR/
---
I'll be home all day to accept deliveries.
https://instagram.com/p/BZ4nzBkBPzc/
---
They're trying to get ahead of the trolls with this one.
https://instagram.com/p/BZ6qCVslZ88/
---
It might be hard to race in that Dirndl.
Bringing a furry friend to our Ofest Road Race tmrw? @WLFSOnline will be bringing a giant prize wheel with tons of pet-friendly giveaways! 🐶 pic.twitter.com/EoFBEdesVD

— Harpoon Brewery (@harpoonbrewery) October 7, 2017
---
You can't give the elephants beer!
Hey Erie! I'm over at the zoo pouring Head Hunter, Bumble, Goggle & G'Suffa. Lions, Tigers & Beers #GetSome @ErieBeer pic.twitter.com/HRQQ7M5t7w

— Fat Head's Corey (@FatHeadsCorey) October 7, 2017
---
Looking for a job?
2 new ways to join our family-owned company: Openings include Vice President of Marketing and Sales, Controller and more. #Independentbeer pic.twitter.com/s9D5uOA9Qd

— Bell's Brewery (@BellsBrewery) October 7, 2017
---
Riding for a good cause!
Congrats to the @TeamLeftHand crew in the Carolinas that just finished day 1 to #CrushMS @mssociety Bike MS Ride pic.twitter.com/9QRGNKPp8C

— Left Hand Brewing Co (@LeftHandBrewing) October 8, 2017
---
Was there beer at the finish line?
Ready, set, go! @SteelStacks @OktoberfestRace #5k #oktoberfest #yuengling #americasoldestbrewery pic.twitter.com/niycCFv24h

— Yuengling Brewery (@Yuengling_Beer) October 8, 2017
---
Oh No! The kettle has become predatory!
Mondays in the 90s. We've come a long way, baby. #YARDS #BrewUntoOthers #the90s pic.twitter.com/biKzucdDi1

— Yards Brewing Co. (@yardsbrew) October 9, 2017
---
Saving the earth, one brew at a time.
https://instagram.com/p/BZ4UOZdH4Gw/
---
Can I make this in my Margaritaville machine?!
https://instagram.com/p/BZ9BuF_DlGL/
---
New collab being tapped soon!
Look for our #collaboration with @newhollandbrew out next Thursday! @BrewStuds @draftmag @OnlyAllBeer @allaboutbeer #freshclebeer pic.twitter.com/sjoqaXWiTx

— Platform Beer Co. (@PlatformBeers) October 10, 2017
---
They're even blasting Eye of the Tiger in the background!
First day of training at the Mousetrap is complete. We can't wait to welcome you into our new taproom. Soon… pic.twitter.com/xQZRPJP4wY

— Off Color Mousetrap (@ocmousetrap) October 10, 2017
---
Go sample some craft beers. That's an order!
See you at the MetroWest Beer Fest https://t.co/tkD1mGbay5 @AshlandHalf #metrowest #ashland #craftbeer #drinklocal #beerfest pic.twitter.com/MhJNvx2OZN

— Jack's Abby (@JacksAbby) October 10, 2017
---
I haven't had a Klondike bar since I was 17, but this gives me ideas.
https://instagram.com/p/BaCF476AZG9/
---
Party your butts off and help the victims of Hurricane Maria!
https://instagram.com/p/BaCznhelpI4/
---
This is how I would look…
"Yoga Pants" (Cold Press infsd w/ Pumpkin Spice) Ltd infusion releasing in Taproom 4 @WholeFoodsCoop InfusionNight & again at Haunted Paddle pic.twitter.com/6TUqNH6aF6

— Bent Paddle Brewing (@bentpaddlebeer) October 11, 2017
---
Werewolf Bar Mitzvah, Spooky, Scary.
https://www.instagram.com/p/BaH_qAbFtTa/
---
Do Fitbits measure BAC now, too?
Cheers to Team Bellness for taking part in the 2017 Southwest Michigan Heart Walk! pic.twitter.com/N7JL5FkPdC

— Bell's Brewery (@BellsBrewery) October 11, 2017
---
Balloons on a mailbox is the international sign for "PARTY OVER HERE!"
#TwoBrosSocialTap is hosting its 1st Oktoberfest party, Sun. 10/15. Join us for boot & steins full of Atom Smasher! https://t.co/H7eRKyDEZk pic.twitter.com/fktS0TYqix

— Two Brothers Brewing (@TwoBrothersBeer) October 11, 2017
---
Dallas Sucks? Eagle's Tears? The NFC East beer rivalry is really heating up!
😘 we still love you.

— Weyerbacher Brewing (@Weyerbacher) October 11, 2017
---