No Comments
The Weekly Buzz | January 12 – 18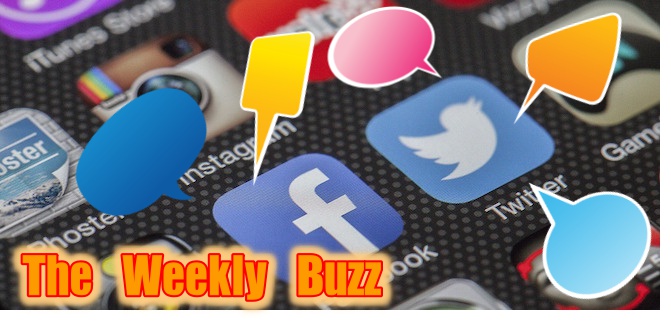 I just realized today that I've gone to the gym 11 days in a row and plan on going twice tomorrow. What kind of human being does that to themselves? I could be drinking beer, but instead I'll be sweating my butt off. I guess if I burn more calories I can drink more beer. Searching Twitter and Instagram for beer-related content is definitely the thirstiest of work. Enjoy the fruits of my labor in this week's edition of The Weekly Buzz!

Yes. Yes I am.
---
Was it really as big as they claim?
---
I'd marry that coolship…
---
Some sad news.
---
Congrats, Bottle Logic!
---
But can they beat the Vikings? Yes. Yes they can.
A huge CONGRATS to the Philadelphia Eagles!!! Fly Eagles, Fly!!!!
Cheers! 🍻 pic.twitter.com/yceghaZ2jD

— Stoudts Brewing Co. (@StoudtsBrewery) January 14, 2018
---
I'd never wear a Tom Brady jersey.
@NightShiftBeer good game. Class act. We'll look forward to seeing y'all at CBC in April. I'll wear that Brady jersey while drinking a NEIPA.

— Black Abbey Brewing (@BlackAbbeyBrew) January 14, 2018
---
Cans? Is it gonna be cans?!
What do you say we crack this puppy open and have a look? Have you figured it out yet? #YARDS #BrewUntoOthers pic.twitter.com/EllPGqCXTe

— Yards Brewing Co. (@yardsbrew) January 14, 2018
---
Start working on that sales game!
Want to join in on the Leftie Karaoke?! We are hiring for sales positions in Las Vegas, Central Florida, NOLA, and Atlanta, plus a packaging technician position at the brewery in Longmont. Visit our website to learn more: https://t.co/4G6xsVl0dI pic.twitter.com/LZj2mYWi2F

— Left Hand Brewing Co (@LeftHandBrewing) January 14, 2018
---
Happy Birthday!
A year ago we started a family! A crew of individuals who love their craft of craft. Today marks our Official Opening date! Looks like our first customer started a family too. TY to all who have supported us the past year. We look forward to seeing you at our Bday Party 1/26! pic.twitter.com/rdYvBB12He

— Springdale Beer (@springdalebeer) January 14, 2018
---
Would you put a Christmas tree in your beer?
---
Get your tickets now!
---
We're looking for a brewery with high ceilings in a nice neighborhood. Our budget is $11.
Just showed up on #HGTV #HouseHunters check it out! #drinklocal pic.twitter.com/8Uk8GL2slF

— Cinder Block Brewery (@cinderblockbrew) January 16, 2018
---
Mark your calendars!
The 7th Annual @QCBrewFest will be held at The Fillmore at NC Music Factory on February 3, 2018! Queen City Brewers Festival is @ACEingAutism -Charlotte's annual winter fundraiser.
BUY TICKETS>>> https://t.co/kygA4cgfBA pic.twitter.com/6CgL3a8fEG

— Charlotte NC (@CharlotteNOW) January 15, 2018
---
The only science that matters.
Students @VillanovaU are doing the science that really matters. Where do we sign up to taste test? #YARDS #BrewUntoOthers https://t.co/G4lQM6WfTs

— Yards Brewing Co. (@yardsbrew) January 16, 2018
---
Give food to those who need it most.
Hop over to the Tasting Room 1/15 – 1/21 and earn free swag when you donate 4 cans of food! 🍵 🍺 #BeerisLove *Get swag while supplies last! pic.twitter.com/C5ki9H9m41

— Ninkasi Brewing (@NinkasiBrewing) January 17, 2018
---
At least 24.
Alright, time for a little fun. How many cans of Azacca IPA or All Day IPA are on one of these pallets? pic.twitter.com/V9UESa8PyV

— Founders Brewing Co. (@foundersbrewing) January 17, 2018
---
After you drink your apple juice and eat your cookie, have a beer!
---
Mmmmm… Thin Mints…
Low ticket alert for our Girl Scout Cookie and beer pairing on Saturday! Don't miss out on this awesome event with @GSCTXcouncil!

Hurry and snag your tix here: https://t.co/teVlhyfRib pic.twitter.com/NzXmMzUfzQ

— Circle Brewing Co. (@circlebrew) January 18, 2018
---
Think they'll do the Flying V?
---