No Comments
Lakewood & Intrinsic Breweries Collaborate on "Zombieland"-Themed Halloween Stouts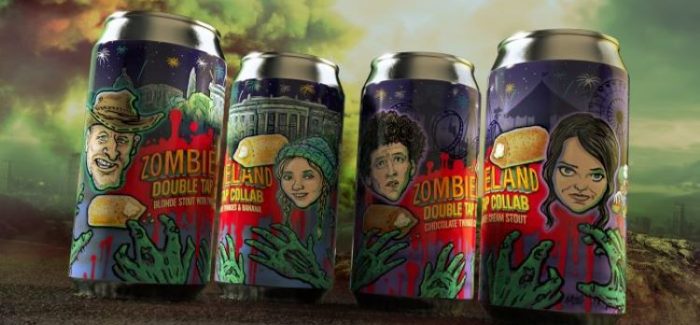 One takeaway from 2020 is that when it comes to surviving an apocalypse, we all need a reason to keep going. For many of us, beer has been a saving grace in this most trying of years but back in 2009, cult horror-comedy movie "Zombieland"'s Tallahassee (aka Woody Harrelson) got his motivation in the form of a Twinkie – the classic American cream-sponge cake produced by Hostess. These "spongy, yellow, delicious bastards" have, in turn, inspired a Halloween tag-team brewing project from Lakewood Brewing and Intrinsic Smokehouse and Brewery – a salute to the "Zombieland" opening scene in their home town of Garland, TX. In the "Zombieland" franchise, the Twinkie acts as a beacon, a signifier – a sign that survival is indeed possible. And when the world is coming to an end, there are certainly worse things to do than hunt for your favorite snack.
Lakewood and Intrinsic have channeled the driving force of the Twinkie into two special-edition Stouts. They have also collaborated with local artist Brad Albright who has created unique artwork inspired by the movie franchise to accompany the beers. These collectible designs feature each of the main characters from the series, depicted in horror-genre stylized form, complete with backgrounds from the movies, zombie hands and–of course–the requisite Twinkie. Albright also created a signed poster of the design for an ongoing Instagram competition.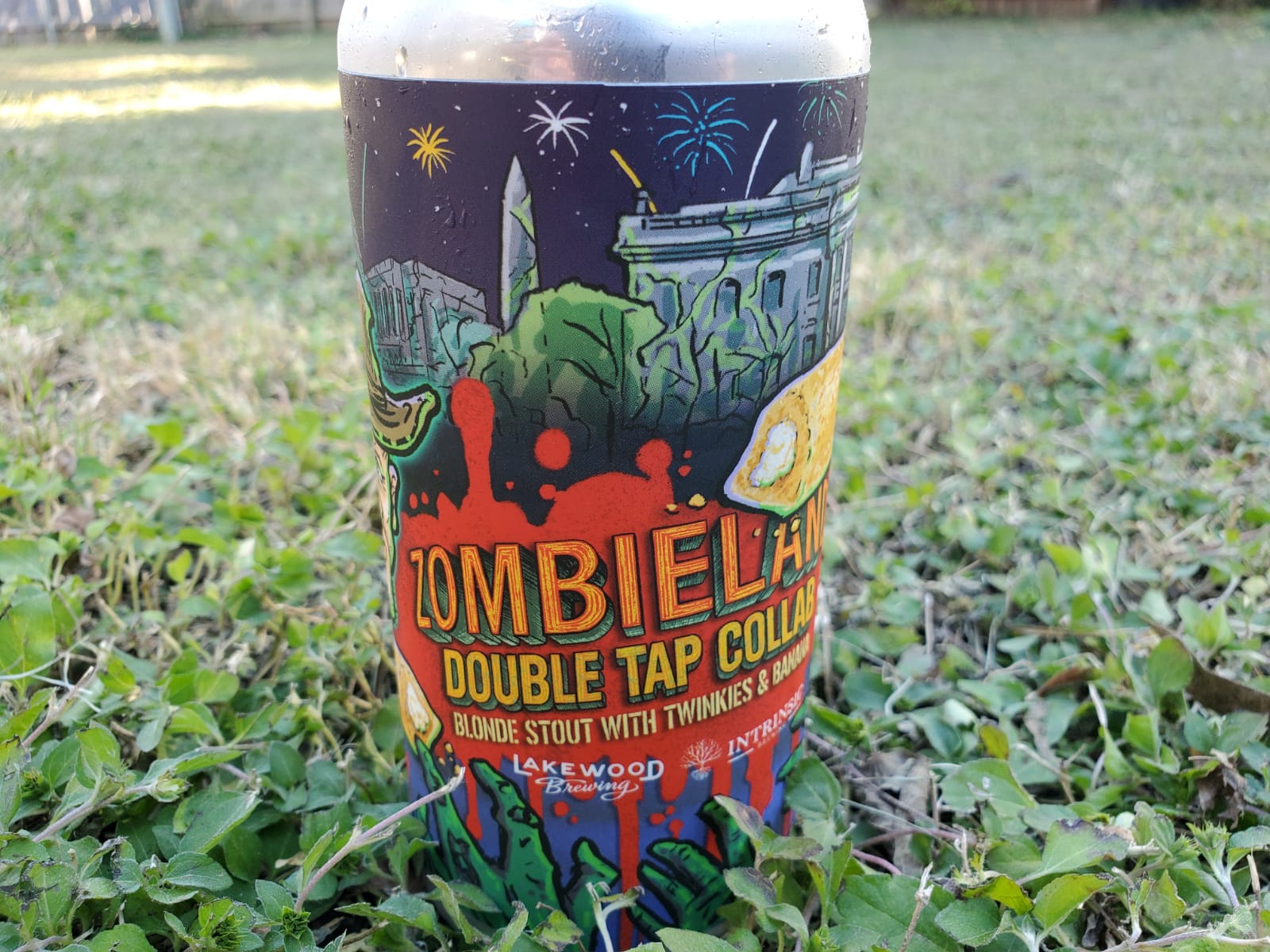 Best known for their Seduction Series Temptress Imperial Milk Stouts, Lakewood's brewers are no strangers to experimental, boozy brews. Their ambitious Zombieland Blonde Stout is a curious but successful mash-up of coffee, banana and Twinkies that has a full, creamy body with subtle, balanced Twinkie-cake flavors and an almost Belgian-y banana presence. The coffee helps to balance out the sweetness and the whole package comes together as an intriguing and unusual dessert beer. Intrinsic chose to add chocolate Twinkies to their Cream Stout, creating a beer that manages to be dark chocolate-cake forward without tasting too sugary, allowing the Twinkie flavor to complement the rich, velvety Stout. Both hold their respective 11% and 10% ABVs steadily, and it was particularly fun to taste them vertically for a direct comparison.
These highly limited, super-Halloween-zombie-apocalypse-treats are only available from the Lakewood and Intrinsic taprooms, but if you fancy seeing where the "Zombieland" drama kicked off, head over to Garland, TX for a double-dose of Twinkie-tastic Stout excitement. As Tallahassee says, "Believe it or not, Twinkies have an expiration date. Someday very soon, life's little Twinkie gauge is gonna go empty. Time to nut up or shut up."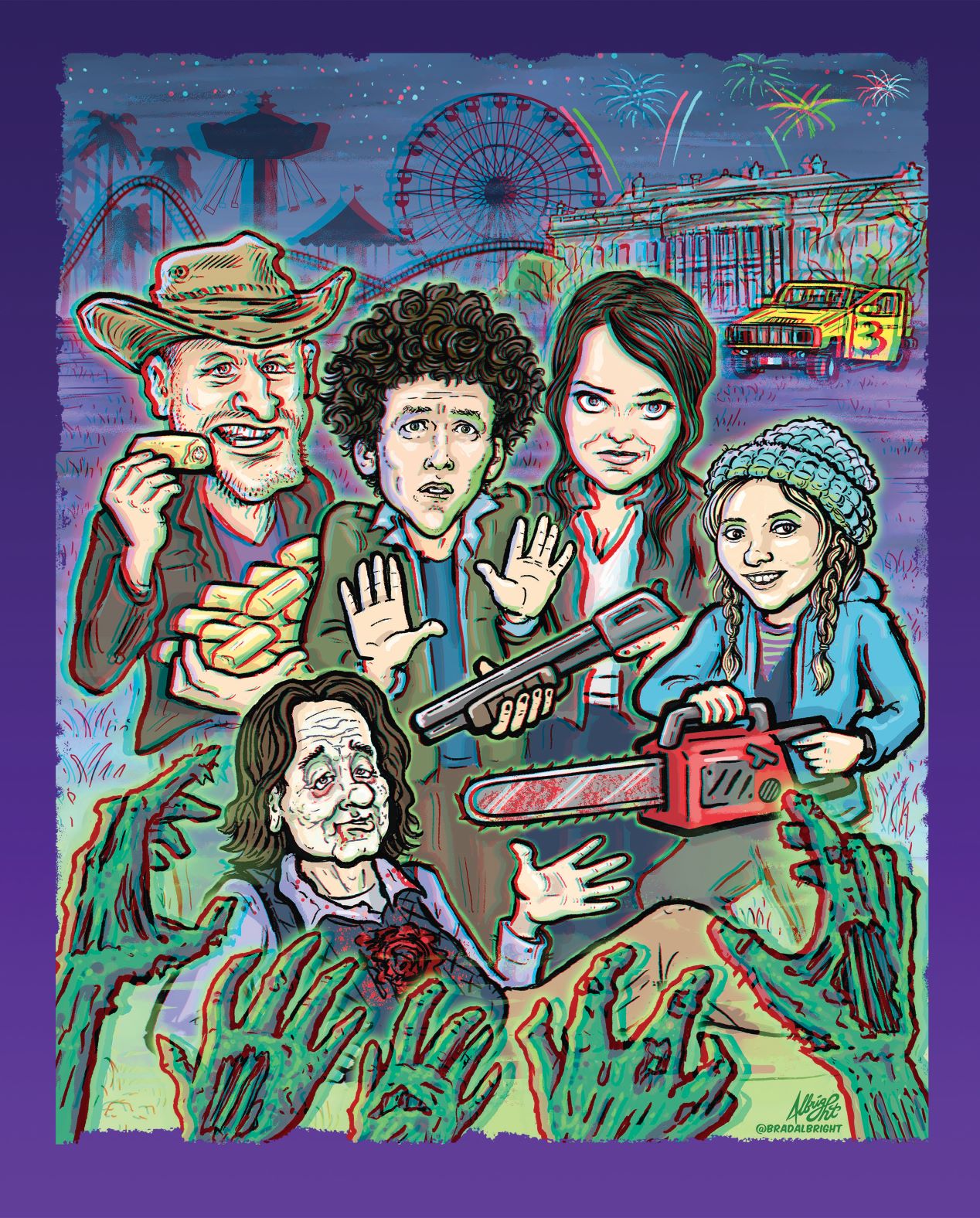 ---