No Comments
Ultimate 6er | Horror Films by the Decade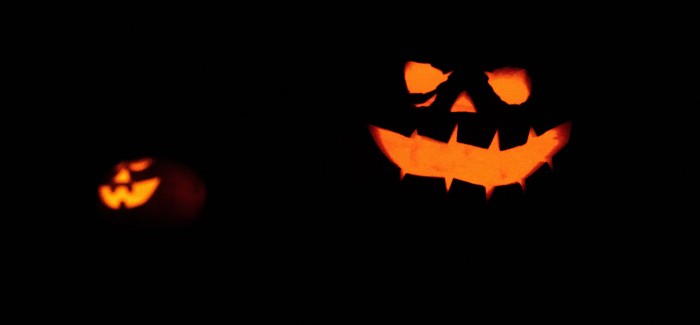 What's your favorite scary movie? Forget the pumpkin beers and expiring Oktoberfests, we have just the right beer to pair with some of the best horror films of the last six decades in this week's Ultimate 6er. So, grab some popcorn, because it's time to get spooky!
CAUTION: Spoilers ahead.
1960: Psycho | Mother's Brewing Courage Partner
View this post on Instagram
The original slasher film Psycho from Alfred Hitchcock takes us to the Bates Motel, where we find Norman Bates and his mother. By the film's end, we discover Bates has been cross-dressing as his mother, who is actually a corpse. So, it only makes sense to pick a beer from Mother's Brewing Company. Courage Partner is a lo-cal IPA with just 4 grams of carbs and zero grams of fat, making it the perfect companion for a guilt-free movie night.
---
1978: Halloween | Pizza Boy Brewing Michael Meyer's Lemon IPA
View this post on Instagram
In what's perhaps my favorite horror film of all time, John Carpenter's Halloween follows Michael Myers as he goes on a killing spree in Haddonfield, Illinois, on Halloween night. Scream queen Jamie Lee Curtis would appreciate Pizza Boy Brewing Co.'s tribute to the flick: Michael Meyer's Lemon IPA. The Pennsylvania brewery uses notes of supernatural citrus and blood stained everything in this highly anticipated seasonal release.
---
1980: Friday the 13th | Crystal Lake Brewing Beach Blonde
View this post on Instagram
The Friday the 13th franchise has been making audiences jump since 1980. In the original film, we're introduced to a group of teenage camp counselors at Camp Crystal Lake, who are terrorized by Mrs. Voorhees, the grieving mother of Jason. So, naturally, we have to pair this classic with a beer from Crystal Lake Brewing in Illinois. The Beach Blonde golden Lager makes for the perfect viewing partner.
---
1996: Scream | Twisted Pine Brewing Ghost Face Killah
View this post on Instagram
Welcome to the fictional town of Woodsboro, California, where we're introduced to a grieving Sidney Prescott in Scream. In the opening scene, we meet our killer: Ghostface, who taunts his victims with riddles and games. While Ghost Face Killah from Colorado's Twisted Pine Brewing Co. takes on a different look than the famed mask, the ghost pepper heat is nearly as deadly as the movie's surprising killer duo: Billy and Stu.
---
2004: Saw | Arbor Brewing Buzzsaw IPA
View this post on Instagram
As the first installment of the series, Saw brings some serious gore to this list. Our killer, Jigsaw, creates a twisted series of games for victims to solve their way out of — even if that means using a hacksaw to take off their own foot. But maybe a buzzsaw would have made the task a bit less traumatizing? Either way, Arbor Brewing Buzzsaw IPA can numb the pain at 6.8%. Disclaimer: Please don't operate a buzzsaw while drinking.
---
2017: Get Out | Sunken City Brewery Red Clay IPA
View this post on Instagram

Get Out rethinks the horror film. The directorial debut from Jordan Peele takes the traditional meet-the-parents fears and throws them out the window. The happenings of this white Upstate New York community are finally revealed when Chris is hypnotized by his girlfriend's mother and sent to the sunken place. Enter Virginia's Sunken City Brewery, because this hell calls for something strong — like Sunken City's Red Clay IPA, an aggressive 7% IPA full of hop flavor.
Feature image by Maciej Karoń on Unsplash.
---