#Eclipse Archives – PorchDrinking.com
August 22, 2017 | Taylor Laabs 1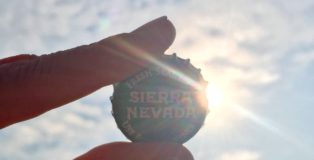 Like many Americans, I spent a good portion of my Monday enjoying the hype and pure spectacle that was #Eclipse2017. It's not every day that you get to witness such a historical astrological event, so it was cool to see the pure visceral excitement folks around the nation emitted when the sun obscured the moon for a brief moment this afternoon.
That said, the actual eclipse was only part of the fun, as both consumer brands and craft breweries showcased their best eclipse-themed posts to be part of the viral social moment. Here are some of my favorites from the craft beer space. Read More
August 16, 2013 | Nick Alfonse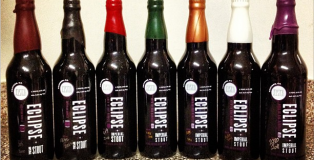 When in doubt, barrel-age it. With craft brewers from Tampa to Tacoma taking advantage of the burgeoning trend throughout the beer landscape, we've seen everything from calvados to tequila barrels make an appearance, with varying levels of success. Joining us for today's adventure in barrel-aged beers is Fifty Fifty Brewing Company's Eclipse Rittenhouse Rye imperial stout, a decadent treat hailing from Truckee, California just miles from Lake Tahoe.