#femalebrewers – PorchDrinking.com
March 6, 2019 | Katelyn Pelak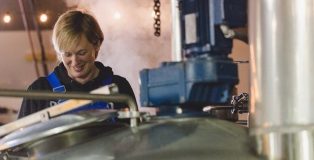 Avg. Reading Time:
2
min
International Women's Day (IWD) is a global day celebrating the achievements of women politically, socially, economically, and culturally. The first IWD was held in 1911 and it is celebrated every year on March 8. In addition to commemorating the achievements of women, IWD also serves as a call to action to increase gender parity around the world. In honor of International Women's Day, we've compiled a list of six beers backed by six brilliant women to enjoy on March 8 and beyond. Read More
October 9, 2018 | Sue Bjorkman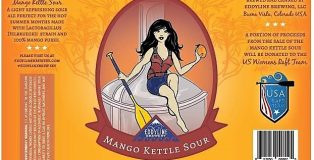 Avg. Reading Time:
3
min
Sometimes a beer is more than a beer. Sometimes it's a symbol of support, solidarity, girl power, fearless females even — like Erin Moynihan, the brewer behind Eddyline Brewery's new sweetly-sour creation, the Mango Kettle Sour.
The first sour in Eddyline's lineup (and Erin's first solo effort) was born with a purpose, with the Colorado Women's Rafting Team in mind. This group of intrepid ladies based in Buena Vista and Salida won the Nationals in this international sport and will represent the United States in Argentina in November 2018. Anyone who has priced international flights knows that kind of travel doesn't come cheap so a percentage of the sales of this feisty, fruity brew will help support their bid for the prize.