No Comments
Eddyline Brewing | Mango Kettle Sour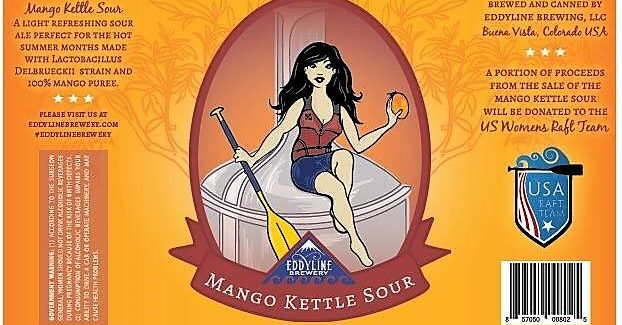 Sometimes a beer is more than a beer. Sometimes it's a symbol of support, solidarity, girl power, fearless females even — like Erin Moynihan, the brewer behind Eddyline Brewery's new sweetly-sour creation, the Mango Kettle Sour.
The first sour in Eddyline's lineup (and Erin's first solo effort) was born with a purpose, with the Colorado Women's Rafting Team in mind. This group of intrepid ladies based in Buena Vista and Salida won the Nationals in this international sport and will represent the United States in Argentina in November 2018. Anyone who has priced international flights knows that kind of travel doesn't come cheap so a percentage of the sales of this feisty, fruity brew will help support their bid for the prize.
This support for audacious goals fits right in with the culture at Eddyline. Since opening in Buena Vista in 2009, the crew at the brewery basically feels they are so lucky to live and work and drink beer in this mountain paradise that they should give back to the community. Whatever they're doing is working: Eddyline Brewing has graduated from a microbrewery to a regional brewery with more than 15,000 barrels of beer made.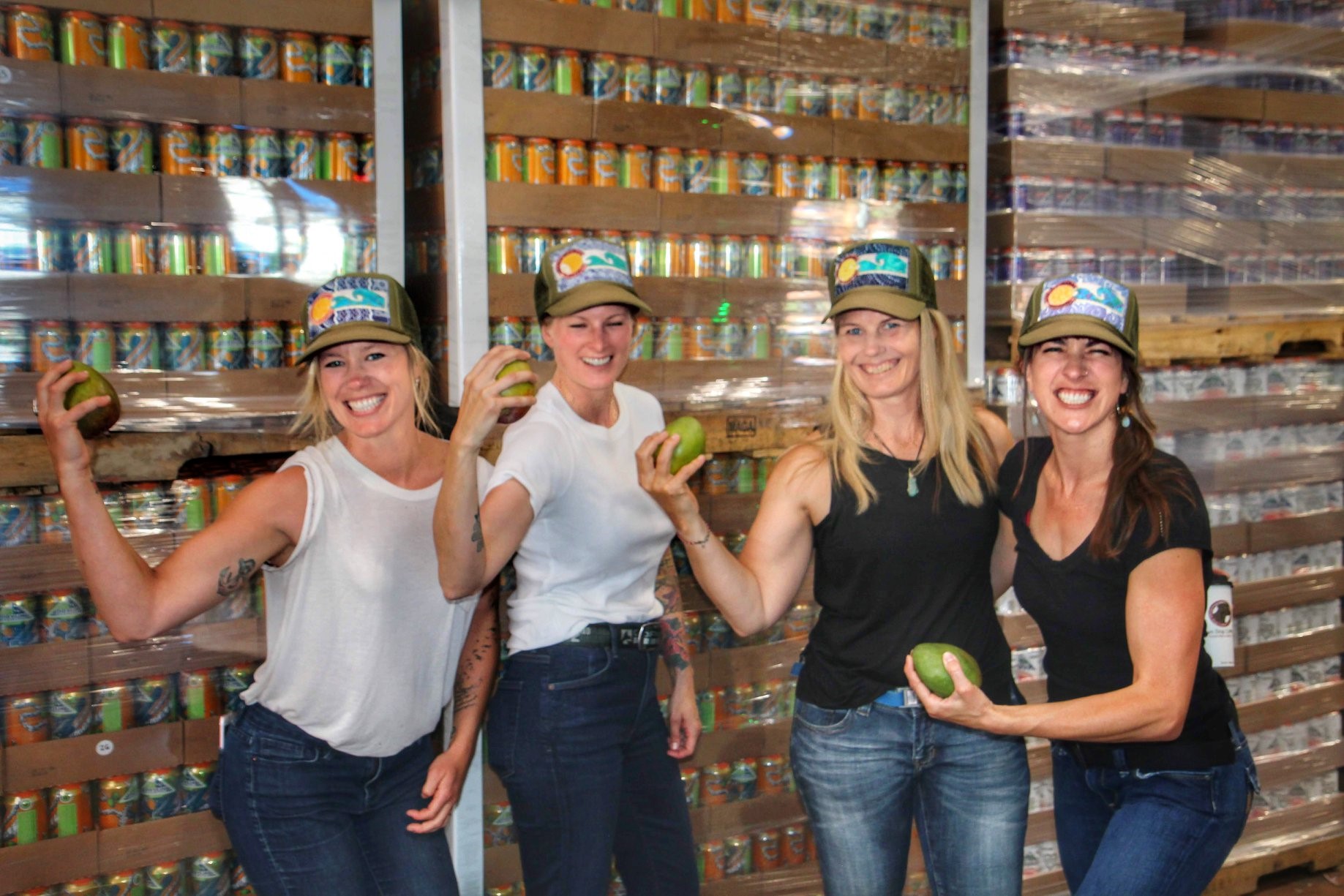 Erin is still the "new kid in town," having moved here from Bruce Springsteen country (Asbury Park, New Jersey) about 10 months ago.
"I was just ready to spread out and do something new. So I moved to a small town that is only a little bigger than the high school I went to," said Erin with a laugh. The 25-year old said she absolutely loves it now.
She started as at Eddyline as a "Jill-of-all-trades," including being a bar back, a waitress and a brewer. At her previous NJ brewery job, Erin was the Taproom Manager and involved in pilot batch brewing. This allowed her to experiment with weird ingredients, like a dozen donuts. So when all of Eddyline's brewers were encouraged to make their own creation, she got excited. As one of the few females in the brewing industry, though, she wanted her first solo recipe to be something really special.
Mango Kettle Sour
ABV: 4.7 % | IBU: 33.4
"I've been intrigued by sours for a long time but haven't been able to do it. This was my opportunity," Erin said. She said it was a great experience for her but, "It was also very nerve-wracking. I put a lot of pressure on myself; I had people tasting it every step of the way."
Making a true sour takes more room than Eddyline had so they decided on a kettle sour. This one soured in stainless steel kettles for 19 hours.
"We wanted to ease into it and have it be kind of mild with a little sweetness to it too. That's where the mango came in," Erin said. "It's a fun beer with light floral and citrus notes."
The sour and mango flavors are showcased over the traditional beer flavors. It's a beer that might also please wine drinkers, she said.
"I modeled it after a Golden Ale. I wanted it to have a really good mouthfeel," she explained. The goal was to have the hops in the forefront so she used Tettnager and Mt. Hood hops. The mango flavor comes from a puree from Oregon fruits, then flake oats boost the beer.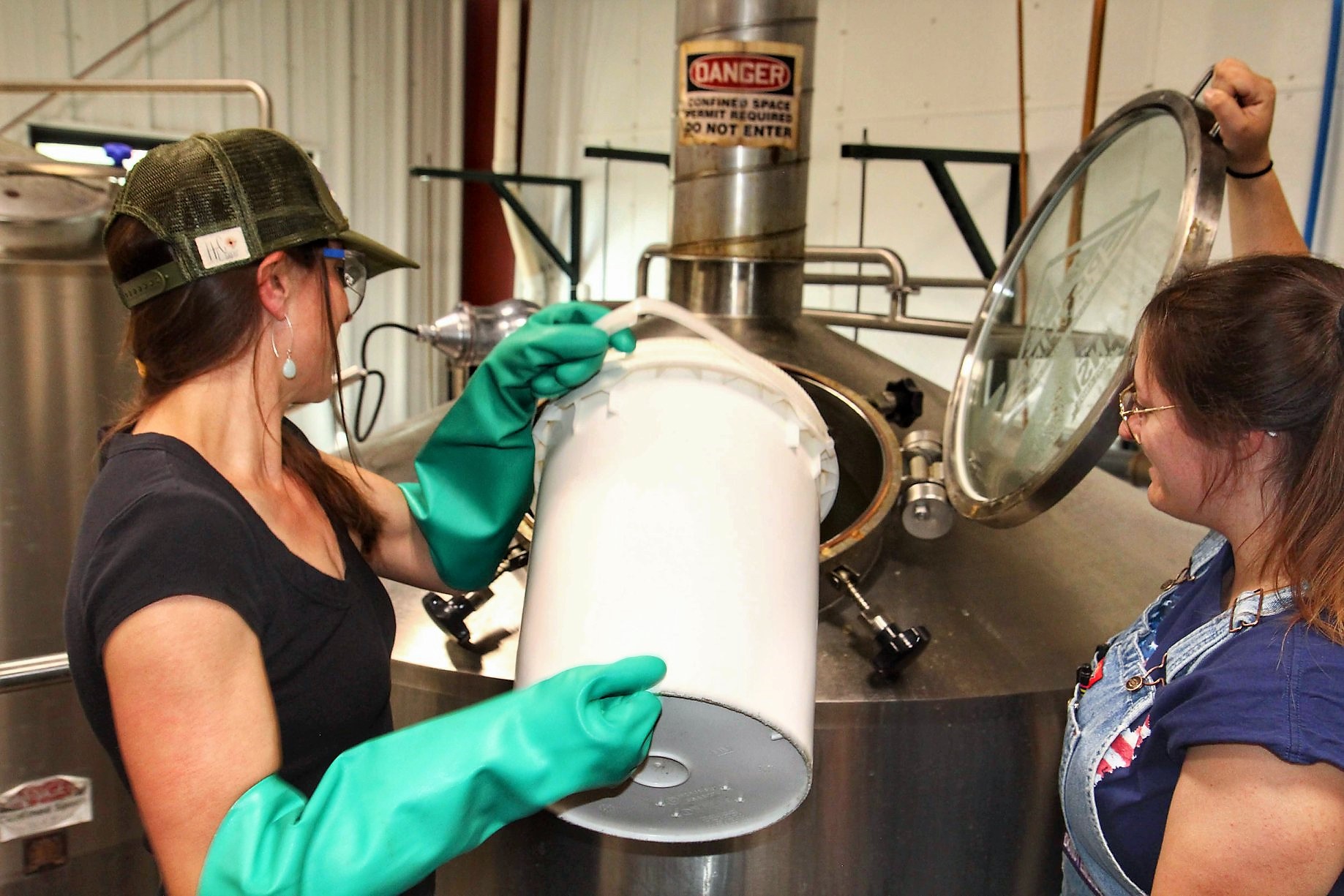 Can Art
Erin teamed up with local designer Lauren Turner, owner of Mountainwater Design, to create the can's label that illustrated the story and the beer's uniqueness. An artist and an Eddyline bartender, Lauren had already created several other designs for the brewery. Inspired by her friendship with rafting team members, Lauren created a design showing a female rafter sitting on a kettle with a juicy mango in one hand and a paddle in the other.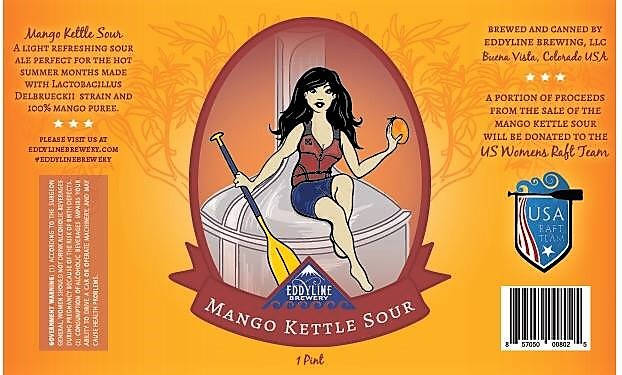 Taste Good: Do Good
The Colorado Women's Rafting Team has close connections to Eddyline. One member, Jenn Hodgkiss, bartends at Eddyline. The other team members — Julie Sutton, Tana Deklevar and Heather Byrne-Toledo — come in often. Eddyline has helped support them in past years, too, but this endeavor involved them every step of the way. On brewing day, team members were there to ceremoniously throw in the hops.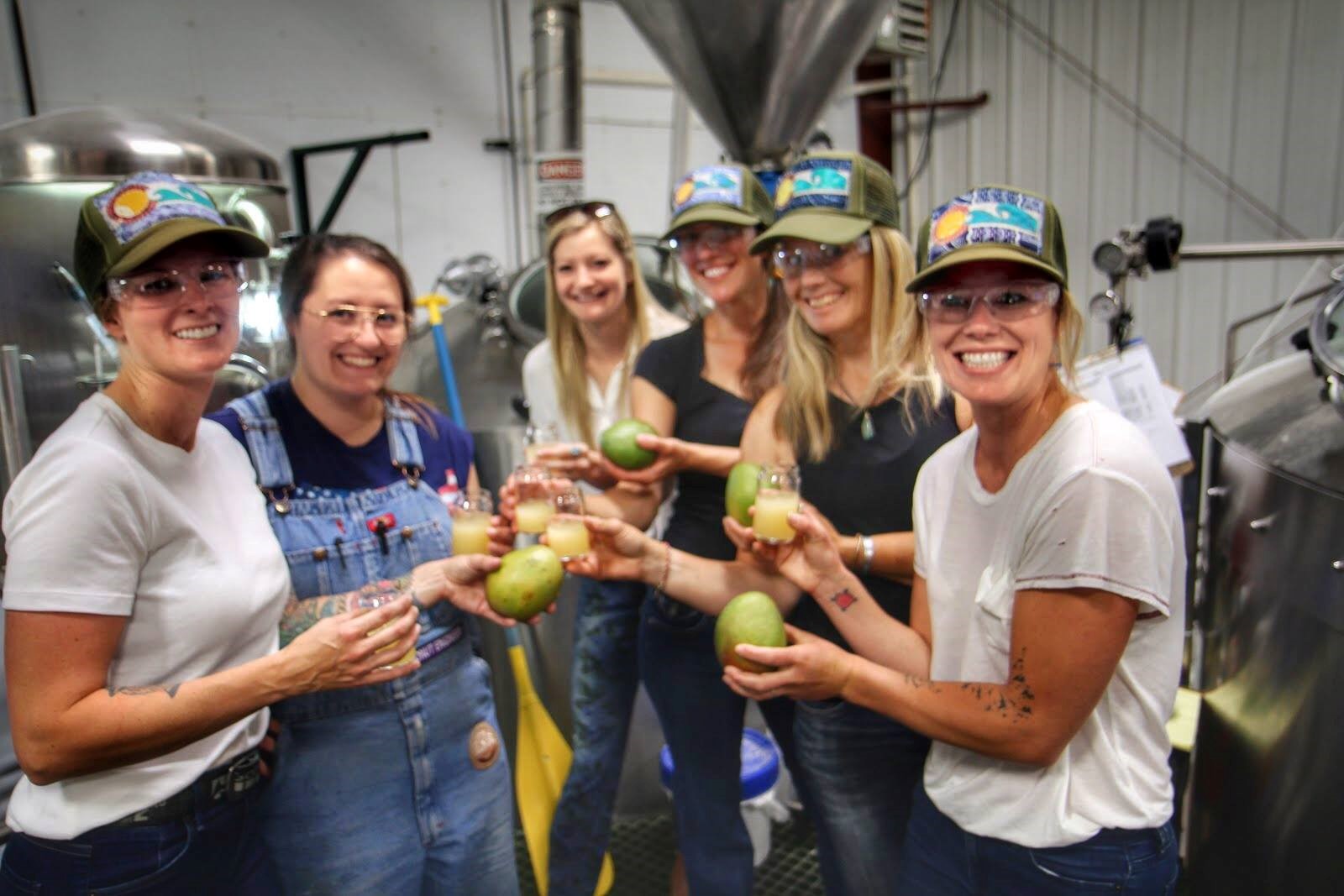 The Arkansas River, the team's main training ground, is just steps away from Eddyline's South Main location. The women have been rigorously training not just on the water, but also in the weight room and running, hiking and biking on the area's seemingly endless number of trails. In early September, the team won the Nationals again so will also be traveling to Australia in May 2019.
The Mango Kettle Sour is a rare find but it is out there. Eddyline made a 30-barrel batch and are now trying to figure out how to fit this limited release into regular production.
Follow the rafters' journey at usaraftassociation.com
---